As an Amazon Associate I earn from qualifying purchases. Learn More
Last Updated on September 24, 2021
Do you have the appropriate flat iron for your hair?
The market is flooded with hair straighteners of all sizes, materials, and even shapes. It can, therefore, be confusing to buy the right flat iron.
Best flat irons not only straighten your hair but also can be used to help in curling your hair. When choosing a hair straightener, it is essential to choose wisely to prevent possible damage to your hair.
Choose The Flat Iron For Your Hair Type
Here are important tips on how to select the best flat iron for your hairstyle.
Select The Right Plates
Flat irons come with different metal plates and other substances. It is therefore wise to consider your hair type so that you can select the best flat iron with a plate that will suit your hair needs.
Flat irons come with about three different types of plates, and all serve different types of hair. They are;
Ceramic Irons For Fine Hair
If your hair is soft and thin, it can easily be damaged by a flat iron that has one heat setting. The ceramic plates flat iron are the best flat iron for fine and thin hair.
That is because the ceramic plate allows even distribution of heat and holds heat for a more extended period of time.
With the different heat settings, you can control the amount of heat best for your hair. Since your hair is relatively easy, you do not need much heat.
Titanium Plate For Thick & Coarse Hair
Titanium plates are the best straightener for thick hair and coarse hair. That is because they heat up fast and maintain a high heat at a constant temperature.
The secret in titanium plates is that they have an ionic charge, which makes your hair appear even fast. Also, you don't have to concentrate on the same section of your hair for an extended period.
If you try to use a flat iron with a ceramic, titanium plate; then please check the best CHI flat irons list here to get a better result.
Tourmaline Plate For Damaged Hair
If your hair is dry and damaged, the best flat iron is the one with a tourmaline plate. This flat iron produces more negative ions than positive ones. That helps in sealing your hair shaft and also reducing its frizz. It is also a perfect iron for curly or coiled hair.
Go For The Right Size
Flat ions come in many dimensions. A person with short hair should buy a flat iron that is small and thin. On the other hand, if your hair is thick and long, go for a larger and wide flat iron.
The wider the plate, the quicker you will straighten your hair. However, if your hair is fine, a wider plate may be a wrong choice as it will apply too much heat and damage your hair shaft.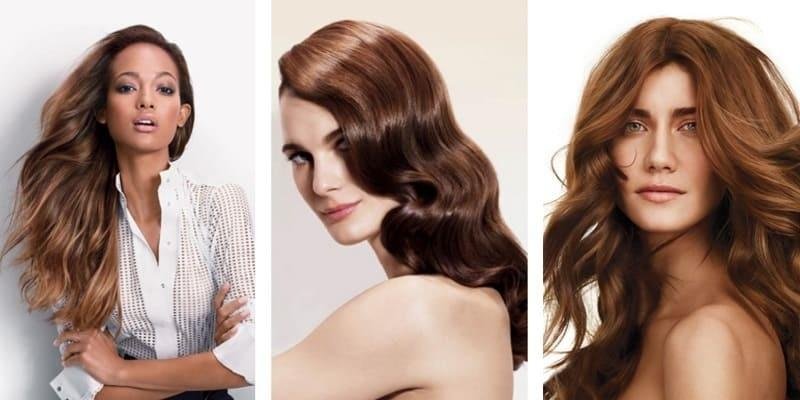 Choose The Right Shape Of Your Flat Iron
Flat irons do not necessarily have to be flat. They come in different shapes at the edges which bring out different results. A slightly rounded flat iron will give your hair curling iron.
One with sharp edges will give your hair a straighter look. Depending on what you want your hair to look like, remember that the shape of your flat iron matters.
Choose A Flat Iron With Adjustable Temperature
You may want a flat iron that has high heat so that your straightening can be faster. However, not all hair types require the hottest iron. Do not make a mistake and buy a flat iron that has only one heat setting.
The best flat iron should have an adjustable heat setting. With this, you will control the amount of heat that will give your hair the results that you desire.
That is especially for people with thin and soft hair as the hot iron can easily damage your hair.
Cheap Flat Irons Are Not The Best
It is easy to fall for a cheap flat iron you come across in the store. By buying it, you will make a regrettable choice. That is because cheap straighteners break more quickly and you may find yourself buying them more often.
The worst thing about these cheap flat irons is that they tend to have uneven heat distribution over time.
Because of this, it might snag your hair or even burn your hair due to overheating. Do yourself a favor and save money by buying flat irons of greater value that will last for years.
A valuable flat iron needs no constant replacement of broken ions. To avoid disappointment, buy flat irons that are of pure ceramic or titanium plates.
Choose A Flat Iron With Features That Suit Your Hair Needs
Hair straighteners come with many features. For example, if your hair is naturally curly, the best flat iron is one with in-built comb teeth. You may also go for one with steam functions so that it can tame and set your disorderly curls.
For people who feel that they do not have enough time to get ready in the morning, flat iron with instant heat is perfect for them.
For the jet-setting women and men, a cordless flat iron will do them just fine. Depending on your lifestyle and hair needs, always go for a straightener with features that will make your life easier.
Ease Of Use
For beginners who have not mastered the art of maneuvering the flat iron around their heads, it is good to purchase a ceramic flat iron.
It is straightforward to use, and you are not at the risk of burning your hair off. On the other hand, a titanium flat iron is lightweight, making it very easy to handle. Go for a flat iron that will be easy for you to use.
Heat Evenness
After using your flat iron for some time, you may notice that your hair has some patches that are not as straight as the rest of your hair. The uneven distribution of heat causes those old spots.
You, therefore, have to redo the spots over and over again. To avoid such stress, buy a ceramic flat iron. That is because it has an even distribution of heat. You are unlikely to experience passes of un-straightened hair.
Final Verdict
We all know how flat irons are vital to us. That means that purchasing the wrong straightener for your hair can cost you much. With these great tips, you will be in a position to pick the best flat iron for your hair type.
It is also advisable to read the reviews of a particular flat iron before you settle in buying it. Knowing that your hair is in the desired look will give you that confidence you need to push through each day.