As an Amazon Associate I earn from qualifying purchases. Learn More
How often do you use your curling iron? Once a month, twice a month, every week? How often do you clean it; uh-oh, did I strike a nerve?
Well, cleaning your curling iron is not as difficult as you imagine. So gather your styling tools, and let's get started.
Find easy ways to clean your styling iron in this guide.
Why Do You Need to Clean Your Curling Iron?
Let me paint you a picture. Each time you use styling products, trace amounts of it sticks to your curling iron, and with time, they begin to build up.
As a result, you may discover that your curler has brown or white gunk that becomes sticky and affects the performance of your curler. In worst cases, this gunk can ruin the look you are trying to achieve.
Related: How To Use A Curling Iron With A Clamp
What Tools Do You Need to Clean Your Curling Iron?
Curling iron
Water
Glass bowl
Baking soda
Tablespoon
Cotton pad
Toothbrush
You can get the cleaning tools from your local store. You will find ways you can do this in the next section. Most of the cleanup methods are straightforward. Try them out, see what works best for you.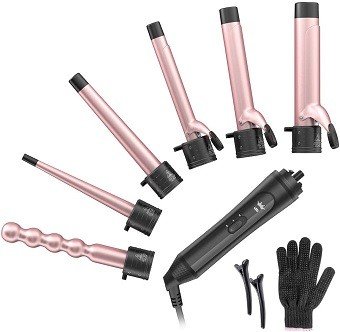 What is the Right Way to Clean Your Curling Iron?
Before you dash off and dunk your curler in a sink full of water, you should know that there is a right way and a wrong way to clean this heat styling tool. First off, understand that you cannot immerse it in water. Moisture is not your curling irons friend.
Wipe your tool down with a damp cloth or scrub them with a soft toothbrush. Once you are done getting off all the tough stains, you must dry your tool and keep it away from moisture or external damage.
How to Clean Up Your Curling Iron
There are several ways to clean up your curling irons. I have outlined them below; choose the one that works best for you.
Method 1: How to Clean Your Curling Iron with Baking Soda
Combine three tablespoons of baking soda with one tablespoon of water in a bowl and mix. Apply this paste on your curling iron and leave it to sit for 10 to 15 minutes, then scrub with a cotton pad.
Your old toothbrush can also come in handy for cleaning your curling iron. Apply the paste on it and scrub the stained areas to get rid of the tough stains. Rinse off the paste and pat your iron dry with a cotton towel.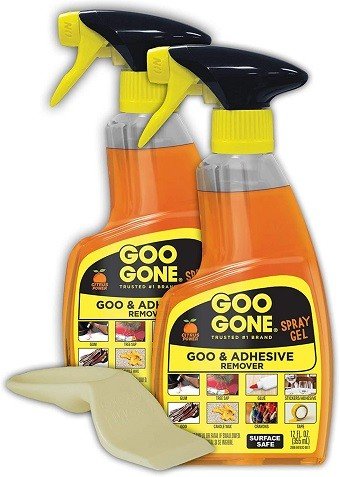 Method 2: How to Clean Your Curling Iron with Goo Gone
Another way to get the goo off your curling iron is to use the Goo Gone. Pour a bit of this solution on a cotton pad.
Next, wipe the iron until all the stains are gone. You can use an old toothbrush to go over the tough stains.
Finish off by wiping down your curling iron.
Related: How to Use a Curling Iron for Perfect Curls
Method 3: How to Clean Your Curling Iron with Ammonia Solution
There are two ways I clean my curling iron with ammonia solution. One method is fast; the other is slow. So I will work you through each; let's start with the quick method.
Pour a little quantity of ammonia into a small bowl and dip a cotton pad into it. Use the wet pad to clean your curling iron, making sure to get even the tough stains.
Once done, use a cloth to wipe off your curling iron thoroughly; dry your iron and store it somewhere safe.
Alternatively, you can pour some ammonia into the Ziploc and place your curling iron in it.
Close the Ziploc and leave the curling iron in it for at least 2 hours. Take out the iron after 2 hours and scrub the iron gently with a clean cloth.
Wipe off the gunk and leave your curling iron to dry. Now ready your curling iron for beach waves.
Method 4: How to Clean a Curling Iron With Acetone
Acetone not only works for nail polish. It works magic with built-up hair products clogging your curling iron and stubborn stains.
Saturate a cotton wad with acetone and wipe the surface of the curling iron with it. Wait for a minute for the solution to loosen the stains and then scrub with a toothbrush.
Once all the stains are out, use a clean towel to wipe off all the resulting gunk.
Method 5: How to Clean Your Curling Iron with Rubbing Alcohol
Rubbing alcohol is an excellent cleaning agent for hot tools. It breaks down the surface hair products easily.
For this method, pour 90 percent isopropyl rubbing alcohol on a cotton pad and rub it all over your curling iron.
Wait a few seconds and then scrub the curling iron with a fine bristled toothbrush.
How Often Should You Clean Your Curling Iron?
The frequency of cleaning your curling tool should depend on how often you use your tools. If you use it frequently, then you should clean it at least twice a month. If you use it less often, then clean it when you notice a sticky film around it.
If you are feeling exceptionally hardworking, you can wipe down your curler after each use. Simply allow it to cool down first, then use a damp cloth to clean it up.
When Should You Discard Your Curling Iron?
If, after trying all your best to get the stubborn stains off fails, it may be time to say goodbye.
I'd also recommend that you discard your curler if it smells or smokes when you switch it on. The same goes for if the plates are corroded or snag your hair when you use it.
Yes, saying goodbye to your trusted curling iron can be sad, but nothing lasts forever, as with all things in life.
Conclusion
Heat protectants, hairsprays, straightening oils, and leave-in treatments tend to build up your curling iron and mess up your styling game.
To avoid this, you should clean your curler at least twice a month with acetone, rubbing alcohol, baking powder, goo gone, or ammonia.
Ensure that you wipe off all the gunk and keep your curling iron dry once done.
About Author (Edna K. Martin)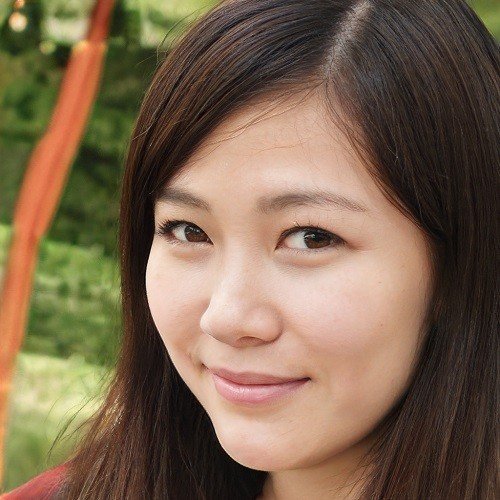 Edna K. Martin is an expert in skincare and hair care. With years of experience in the beauty industry, she has developed a deep understanding of the science behind healthy skin and hair; has a wealth of knowledge about the latest products and techniques. She is a certified skin care coach and has helped many people achieve a clearer and healthier complexion. As a hairstylist, View Profile ››