As an Amazon Associate I earn from qualifying purchases. Learn More
I am always on the lookout for tools that will cut my styling time in half.
So imagine my joy when I stumbled upon the hot air brush that takes my hairstyling game to an A+ and helps me achieve much in such a short time.
You see, the best thing is that this hot air brush is straightforward to use.
It would be cruel to keep this wonder all to myself, so I'll share how you can use a hot hair brush correctly.
What Is Hot Air Brush For?
The hot air brush is a new fashion tool that combines the regular hairbrush with a blow dryer.
Some hot air brushes also come with a flat iron so that you can style your hair quickly and rock the stylish look all day!
You can use this heat tool to add curls to your hair or transform your curling hair into a sleek straight mane.
Step By Guide On How to Use a Hot Air Brush
Your best hot air brush allows you to smoothen, dry, straighten, and add volume to your hair in one step! Although they are designed to make your life easier, you shouldn't grab your brush and start brushing away.
Here's how to use your hot air brush.
Related: Why is My Hair Poofy After I Straighten It
#1. Prepare Your Hair
Prep your hair the way you would if you were going for a blowout.
Wash your hair with a sulfate-free shampoo to remove all the built-up products and condition with a hydrating conditioner.
This step ensures that your hair is adequately fortified for the styling ahead and helps you get the best results.
After your shower, towel-dry your hair, making sure to apply just enough pressure to dry off your hair.
For best results, your hair should be 80 percent dry.
#2. Apply a Heat Protectant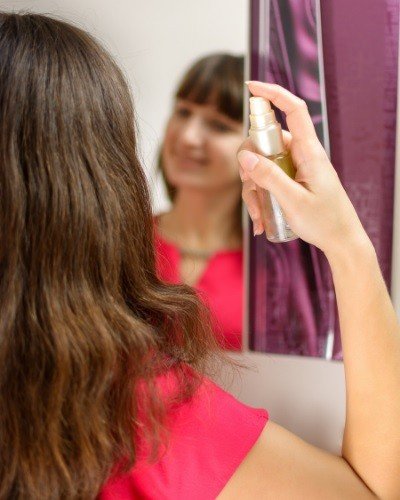 Heat protectants are necessary for your hair, especially if you want to use a hot air brush to style it.
They generally come as a spray, so you spritz it evenly around your hair.
Take time to work through the knots in your hair. Remember to be gentle.
Related: How to Bleach Hair at Home
#3. Section Your Hair
It is best to divide your hair into smaller sections that you can work on; use a clip to keep the sections in place.
I always make the sections the same size to help me achieve even results; you should do the same.
Sectioning your hair ensures that you have fewer tangles and breakage.
#4. Heat Up Your Hot Air Brush
Plug your hot air brush, set it to your preferred temperature, and leave it to heat up.
It may take a couple of minutes, depending on the hot air brush.
Don't start working on your hair before the brush heats up because you'll wind up with an uneven look.
#5. Begin Brushing Your Hair
Now that your hair is sectioned and your hot air brush is at the appropriate temperature, you can begin brushing your hair.
I recommend starting from the sections at the back and brushing your hair gently from the root to the tip.
Then, use a gentle yet firm pressure as you work the brush downwards.
Repeat this step until you have covered all the sections of your hair.
Lift your hair up and away from your head, then work from the roots to tips. That way, you get a little more volume. For more volume, apply a volumizing spray.
Related: What Are the Side Effects of a Keratin Treatment
#6. Finish Off Your Hair
Lock in the volume and add extra shine to your hair by spritzing with a lightweight spray. You can finish off your ends with a nourishing treatment.
Are Hot Air Brushes Bad for Your Strands?
No, hot air brushes cause minimal damage to your strands because they use less heat than other thermal styling tools.
The heat is applied via the base of the bristles, thus reducing the risks of dryness, hot spots, and split ends.
Can I Use Hot Air Brush On Dry Hair?
No. Hot air brushes, like all heat styling tools, are best used on damp hair because dry hair is harder to manipulate.
Can You Use Your Hot Air Brush on Wet Hair?
No. You should never use hot air brushes and other thermal straightening tools on wet hair. These heated plates can overheat and shatter your hair cuticles. The effect would be a class A disaster.
If your hair is wet and you still want to use a hot air brush on it, I recommend that you rough-dry the hair first. Finish off the look with your hot air brush.
What Can You Use A Hot Air Brush For?
The hot air brush is a brush with a flat iron or blow dryer. Here are a few things you can use this innovative tool for
Add Polish to Your Hair
If you want to shine to your hair and give it that "fresh out of salon" look, all you need to do is use your hot air brush. Apply your heat protectant to your damp hair and glide your preheated brush through your hair.
Add Volume to Limp Hair
A hot air brush helps you add volume to your locks. Raise your hair away from your scalp and glide your brush slowly from the roots to the tips. When you are done, you can apply a serum to your hair to make it shine.
Straighten or Curl Your Hair
You can curl or straighten your hair with a hot hair brush from the comfort of your home.
You will get the same look as if you used a flat iron or curling wand with less heat damage. Remember to coat your strand with a good heat protectant; that way, your strands are protected.
Conclusion
Hot air brushes help you style your hair in less time. The best part is that it is easy to use. Simply follow the guide in this article. Drop a comment if this article helped you out.
About Author (Edna K. Martin)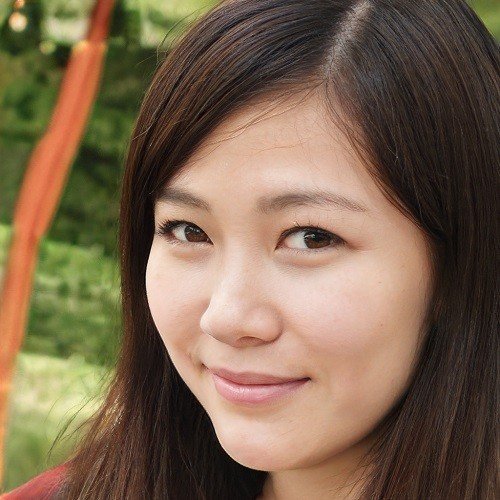 Edna K. Martin is an expert in skincare and hair care. With years of experience in the beauty industry, she has developed a deep understanding of the science behind healthy skin and hair; has a wealth of knowledge about the latest products and techniques. She is a certified skin care coach and has helped many people achieve a clearer and healthier complexion. As a hairstylist, View Profile ››