As an Amazon Associate I earn from qualifying purchases. Learn More
The styling of hair has never been the same again for me, thanks to the discovery of the Infiniti Pro Conair Flat Iron. It has transformed my hair care experience in a big way. Imagine it works wonders on my hair by giving it a smooth, silky, frizz-free look. Sometimes I can't believe it. It is one of the best flat irons than the other ordinary flat irons. I now have a special relationship with it, and I will never let it go. The other thing I love about this iron is its auto-shutoff feature. I have a story about this, too. Here is the Infiniti Pro Conair flat iron review.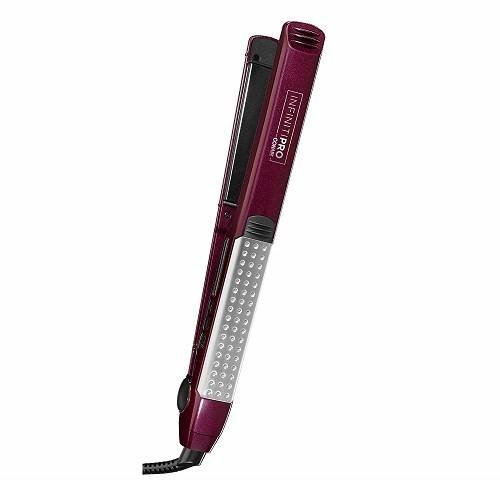 I remember once, I had forgotten to switch it off before leaving for work because I was a bit in a hurry. I was glad that it shut itself off, saving me the risk of having my house or other items damaged. I will be forever grateful for this feature.
Do you want to know more about it? Here it is:
5 Main Features Of Infiniti Pro By Conair Tourmaline Ceramic Flat Iron
Related: Hot Tools Flat Iron Reviews
Protects Hair Moisture And Oils
The tourmaline and ceramic ionic technology used in making Conair infinity pro flat iron help protect your hair from losing its moisture and natural oils. It works by sealing the hair follicles, thereby preventing hair oils from being lost. Your hair retains its moisture to remain constantly hydrated. As you pass it through your hair, it glides through it leaving it soft, smooth and silky. It is the best for hair that is prone to frizzies. It also works best on coarse locks. The oils and the moisture protect your hair from any form of dryness and damage.
Suitable For All Hair Types
The adjustable heat settings that go up from 365⁰F to a maximum of 455⁰F make it possible to be used on all hair types. If you have normal, thick or coarse hair, this iron will work perfectly well for you. You only have to put the correct heat settings that will go well with your hair. The maximum temperatures work well on coarse hair while low temperatures are good for lighter or softer hair. This makes it very popular among hairstylists and even for home users because of these heat adjustment options.
Heats Up Fast
The Conair Infiniti pro flat iron heats up fast. As soon as you turn it on, it takes only 15 seconds and it is ready for use. The heat recovery is also uniform making it possible to pass it through your hair a few times. Within a short time, your hair will have achieved the desired result. This way, your hair is protected from long exposure to heat and this protects it from any kind of damage. You achieve a soft and silky hair finish.
Allows You Styling With Flexibility
The Conair Infiniti pro tourmaline ceramic flat iron has a floating plate for better heat distribution. The floating plate moves as you pass it through your hair so that you achieve the correct angle that gives you flexibility while styling your hair. It is able to reach each section of your hair strands because of this. The plate means better contact with your hair because it is able to clamp it well. You won't have to strain as you work on your hair. Also with the 9F long swivel cord, you can move it and style your hair with great ease. This leaves your hair smooth and soft all the way, giving Conair Infiniti pro tourmaline ceramic flat iron a plus.
Has A Heat Protector For Safety Purposes
The maximum temperature of 455⁰F is definitely something to be concerned about. That is why the Conair Infiniti pro has been designed with a heat protector that shields you from scalding. It protects your scalp and hand from being burnt. So, as you style your hair, you won't have to worry about accidentally getting burnt. The auto-shutoff feature is also a plus as far as your safety and that of your home are concerned. A gadget that combines these safety measures to give you a look that is out of this world is simply irresistible!
Other Key Features: Infiniti Pro Conair Flat Iron Review
1" floating plate.
Heats up within 15s.
30 heat settings.
Heat levels of 365⁰F to 455⁰F.
Auto- shut off.
Has a heat protector.
Tourmaline ceramic technology.
9" long swivel cord.
Three plate sizes of 1", 1.5" and 2".
Related: BaByliss Pro Porcelain Ceramic Flat Iron Review
Infiniti Pro Conair Pros And Cons
Infiniti Pro Conair Flat Iron FAQs
Final Verdict
From the Infiniti Pro Conair Flat Iron review, the product allows you to go wild with your hair. You can style it the way you want. You can go wavy, straight or curly depending on your preferred look. Those frizzy, dry hair days won't be part of you anymore. This flat iron is the real deal, every day, everywhere for every kind of hair and it will give you everything that you have ever desired when it comes to styling your hair. I'm not used to throwing the word 'amazing' around, but this iron gives me no choice. I can only say that it is amazing and it gives you the kind of value that you desire. That's superb!
About Author (Edna K. Martin)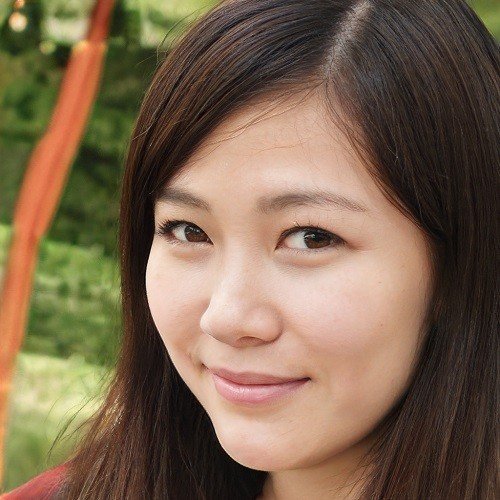 Edna K. Martin is an expert in skincare and hair care. With years of experience in the beauty industry, she has developed a deep understanding of the science behind healthy skin and hair; has a wealth of knowledge about the latest products and techniques. She is a certified skin care coach and has helped many people achieve a clearer and healthier complexion. As a hairstylist, View Profile ››