As an Amazon Associate I earn from qualifying purchases. Learn More
It is summertime. Yes, it's that time of the year when you want to take a break from your normal routine and just give yourself a holiday treat. Holidays are great, but if you don't give your hair the kind of treatment it deserves, then you are going to do a disservice to it. Out there are those unpredictable harsh weather conditions- the UV rays, salty water or even the harsh wind. Having to deal with flaky, dry hair is definitely not part of the deal. You must take precautions to make sure that you Protect Your Hair the right way because dull-looking hair is not an interesting sight.
Protect Your Hair On Holiday – 7 Exclusive Tips
Before you pack that suitcase and head to your destination, here are 7 tips that you can make use of to Protect Your Hair on Holiday:
Tips #1: Trim The Split Ends
Before you head out there, make sure you trim your hair. Getting rid of the dry split ends will end up protecting your hair from splitting or breaking further. So, if your hair has some loose hanging ends, trim it down so that the length of your hair remains even and leave no chance to further breakages.
Related: How To Add Volume To Straight Hair
Tips #2: Carry A Hair Conditioner And Shampoo
Your bag would definitely have a compartment for your hair styling brush, combs and any hair accessories that you would require while on holiday. Make sure a hair conditioner is one of those items. After a swim out or long exposure to the sunlight, you need to wash your hair with shampoo and apply a conditioner to restore the condition of your hair. Long exposure to the sun's rays strips your hair of its moisture and natural oil.
Using a moisturizing conditioner would restore the original quality of your hair. Make sure your shampoo and conditioner are of high quality. Rinsing out chlorine or salt from your hair would protect it a lot. Also applying the treatment on your hair, say once a week, before or after going out there would do great.
Related: How to Straighten Thick Hair
Tips #3: Spray Our Hair With Sun Protection
To Protect Your Hair from the damaging effects of the sun make sure you spray it with sun protection. When your hair is exposed to long durations of sunlight, the UV rays damage the hair keratin and end up being bleached in the process. Find sun protection with the right protection factor for your hair. Sun protection would provide a shield around your hair to protect it from losing moisture or bleaching. Also if you had applied some color to your hair, sun protection will shield it from losing color.
Tips #4: Soak Your Hair Strands Before Swimming
You know your hair can only absorb water to a certain extent. Soaking it first before you dip yourself in that swimming pool or beach water will ensure that it will absorb very little water. This means that the pool or beach water will not affect your hair so much, thereby protecting your hair from the damaging effects of salt or chlorine.
Tips #5: Wear A Protective Hat
Protecting your skin and hair is very important. If you are out on the beach under the sun rays, then a large straw hat would do. Your scalp and hair need to be protected by all means. Putting on that straw hat combined with a nice pair of shades for your eyes would definitely give you that classy look. So, besides having a hat that protects your scalp and the color of your hair, you end up with a classy look to boot. Imagine the amazing looking you! That sounds great, right?
Related: How to Get Thicker Hair
Tips #6: Apply A Hair Serum
The serum is known to coat your hair surface and will end up protecting it from the damaging effects of the sun's rays. Once you shampoo your hair, allow it to dry and apply the serum. Gently massage it onto your scalp to restore the lost natural oils and your hair luster. The serum leaves your hair shiny and tangle-free.
Tips #7: Avoid Tying It Up
Water weakens your hair and if you tie it up immediately after coming out of that pool or beach water, you will end up breaking it. Allow it to dry first before trying it up together. You also must make sure that you avoid using flat irons or hair straightening devices to dry your hair because they will damage your hair. Let your hair dry on its own then you can tie it up.
Protect Your Hair On Holiday FAQs
conclusion
Now that you know how To Protect Your Hair from the damaging effects of the salty beach water or the sun, you can finally set yourself free. If your worry has been about having your hair getting damaged while on your holiday, then you should worry yourself no more. It's time to go on holiday, set yourself free and just have fun because you deserve it. Can we make that a deal?
About Author (Edna K. Martin)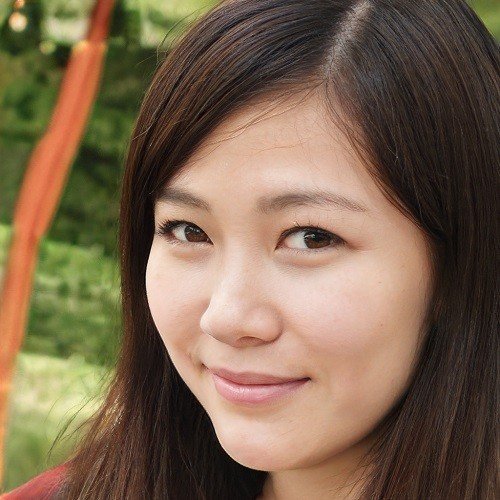 Edna K. Martin is an expert in skincare and hair care. With years of experience in the beauty industry, she has developed a deep understanding of the science behind healthy skin and hair; has a wealth of knowledge about the latest products and techniques. She is a certified skin care coach and has helped many people achieve a clearer and healthier complexion. As a hairstylist, View Profile ››