As an Amazon Associate I earn from qualifying purchases. Learn More
Every woman in the world understands the hustle they go through to straighten out their hair. We all have different and unique hair and that uniqueness makes each of us have a unique experience. When we wash our hair, we want to straighten it out to look neat and presentable. Sometimes we have to go to the salon where we find large queues of people waiting to be attended to.
Instead of waiting for this long, why not buy the best cheap flat iron that you can comfortably use after a bath and get even better results? Flat irons consume very little power. This way, you will be sure to save energy at home. However, home flat irons can be very expensive at times.
This review guide gives you a unique quality of budget flat irons that will ensure your hair is well straightened or curled. Although they are reasonable, their quality is high and very durable, ensuring you don't go buying now and then.
Our Top Picks
Top 8 Cheap Flat Irons Of 2023
With ceramic plating, HSI is dedicated to giving you a quality straightener to leave your hair smooth and beautifully shiny. With this flat iron, you can rest assured that all your hair needs are taken care of no matter what type of hair you have.
HSI Professional Glider Features
Designed with tourmaline ceramic plates for durability and also to ensure that you get shiny, silky hair.
Has 8 micro-sensors with heat balance technology to distribute heat and regulate the temperature evenly.
With a temperature control of 140°F up to 450°F, you can choose one that suits your hair.
Comes with a heat-resistant glove, Argan hair treatment and a silk case for easy transportation.
Pros
With a one-year warranty, you can return the flat iron in case of faults for replacement.
It is designed with a 360° swivel cord to ensure it doesn't tangle or get damaged in the process of straightening hair.
The best cheap hair straightener can be multi-purposely used for straightening, flipping or curling your hair.
The tourmaline ceramic plating generates negative ions that allow small water molecules to penetrate your hair and reduce frizzing and static.
Has a wide temperature range to ensure you choose one that is suitable for your hair.
Cons
The voltage on this flat iron is not compatible with most of the world but only the USA.
According to one user experience: "I am happy with this product. It is better than I ever could have imagined. I have natural African American hair that is usually quite difficult to manage, but with this flat iron, it is a breeze. It gets hot quickly and straightens my hair perfectly. My hair has never looked so good. The travel bag is also a great accessory. I can put the hot iron in the bag and put it in my suitcase without any worries. I would highly recommend this flat iron to anyone looking for a good one at a reasonable price. You will not be disappointed."
Related: 10 Best Tourmaline Flat Irons – 2023
Have you ever burnt your fingers while straightening your hair? Well, worry no more. With Infinitipro's extra-long make, you don't have to have a glove on as your fingers will not be close to the heat plate. The flat iron has 38 heat settings to make sure the heat is not damaging to your hands and hair.
CONAIR Tourmaline Flat Iron Features
Has a tourmaline ceramic heating technology that ensures that heat is evenly distributed.
With a 15-second heat-up, it ensures you start well with a hot iron.
Has an auto-off function in case you forget to shut it down when you are in a hurry.
It is 1 inch long to ensure you have enough space to hold it while straightening your hair.
Pros
Gives you shiny healthy-looking hair with a long-lasting result.
With a 0.25 FLOz bottle of Argan oil, your hair is well-nourished and protected from breakage and dryness.
Weighs 1 pound making it easy to carry and firing to your handbag.
Has 30 heat settings with the highest temperature of 455°F to ensure your hair is well straightened.
It is built with ceramic plate technology that provides anti-frizz and creates shiny hair.
Cons
It is not as durable as it burns out fast.
According to one user experience: "I have been using this model straightener for almost 10 years. The first one I bought was in 2012/2013. The coating on the blades had worn down and I decided to replace it with an expensive straightener. The expensive straightener was garbage! I decided to try another expensive straightener…… and it was garbage too! They were burning my hair; the blades kept pulling at my hair; my hair looked dull and frizzy and felt fried….I was miserable. The Con Air Infinity Pro is amazing! It's nice to my hair, leaves it soft, smooth, shiny, eliminates almost all frizz, and does not burn my hair!! This $20 straightener is 100% better than the $150 and $200 straighteners I tried. If you're looking for a great straightener that won't break the bank, the Con Air Infinity Pro is worth checking out!"
In the humid weather, many women especially the ones with curly or kinky hair prefer just to have it natural because no matter what they do, it will just shrink back to its natural look. With this flat iron, this is not bound to happen and you can go out in confidence as it locks in moisture and draws oil from the hair shaft to the surface making your hair look perfect even in the humid weather.
xtava Professional Flat Iron Features
Has a 60-minute auto shutdown in case you forget to switch it off.
With 2-inch floating plates, it will cover large volumes of hair at once to ensure faster straightening out.
The 360° swivel cord ensures you can iron the back and front without tangling the cord.
Has an 8-inch long cord to ensure it reaches your head perfectly from the power source.
Pros
Has a 2-year warranty so you can return it in case of faults or you are not happy with the product.
Uses infrared and tourmaline technology that helps heat hair from the inside out drawing oil from the hair shaft to the surface.
Has a 90-second rapid heating technology that ensures your flat iron is ready in seconds.
With 10 temperature settings ranging from 265°F to 445°F, you can choose one that suits your type perfectly.
Weighs 2.05 pounds making it easy to carry on your journey abroad or local.
Cons
It is not safe to use on wet hair.
According to one user experience: "I have to say that I am thoroughly impressed with this flat iron! I have only used it once, but it worked so well that I can already tell it will be my new go-to. I have thick, natural hair, and this iron worked like a charm. It heated up quickly and straightened my hair without any fuss. My hair looked smooth and healthy after using it, and I didn't even need to use any product in conjunction with it. I will recommend this flat iron to all my friends with natural hair – it is definitely worth the investment!"
Sometimes after straightening out your hair, you feel like the roots are still kinky and hard to comp. This is because some flat irons don't have the art of distributing heat evenly. This flat iron has long plates that reach from one end to the other, leaving your hair smooth and soft.
BaBylissPRO Porcelain Ceramic Flat Iron Features
Has a rheostat temperature dial that helps you increase the temperature as you straighten your hair.
With an 8 feet swivel cord, you will be able to straighten at the back of your head easily.
Are made of porcelain ceramic technology that generates infrared heat which is less damaging to your hair.
Has longer plates that straighten volumes at once.
Pros
Comes with different sizes of ceramic plates; 1", 1.5" and 2" for you to choose one that is suitable.
The rheostat temperature set can go as high as 450°F ensuring you get the best result.
Heats up instantly, ensuring you don't waste time when you are in a hurry.
Porcelain ceramic plates ensure even distribution of heat so that even an inch of your hair is straightened.
Can be used to create beachy waves for an evening date.
Cons
Does not come either with argan oil or how to use it.
Doesn't have a warranty for faulty returns.
According to one user experience: "I've become a total fan of BaByliss products. I used to purchase other hairdryers and curling irons that were a tad cheaper, but they would die within a year or start to smoke. BaByliss products last a long, long time. My daughter-in-law owns one over ten years old and it still works like new. I've also had great results with their styling products. Their curling irons give my hair lasting curls and their hair dryers leave my hair feeling softer and looking shinier. Overall, I'm extremely impressed with the quality of BaByliss products and I would highly recommend them to anyone in the market for new hair styling tools."
How many times have you hit the reduce heat button or the + button unknowingly when straightening your hair? Definitely, this ends really badly with uneven curls or not-so-straight hair.
With Nition hair straightener, you can easily avoid this as instead of buttons, you have a rotated end which can only be rotated when you are not straightening.
NITION Professional Salon Flat Iron Features
Comes with a heat-resistant glove to ensure your hands are not burnt out by the heat.
Has a user manual that guides you through using it perfectly without burning or weakening your hair.
Has a 9-foot long cord with a 360° swivel for easy salon use.
The flat iron has a hanging hook and Velcro straps that ensure your straightener is well closed and hanged neatly.
Pros
The flat iron has 2 in 1 uses whereby you can easily curl your hair as well as straighten it out.
Has a C-sensor that calibrates the temperature 30 times per second, ensuring your plates are heated equally.
With a 60-minute auto-shutdown functionality, you can worry less if you left the house in a hurry and switched it off.
Has infused a 5-in-1 technology with argan oil, Nano silver, ceramic, tourmaline and titanium which all combine to bring out perfect shiny hair.
With 6 temperature settings of up to 450°F, you can adjust according to your hair type.
Cons
The color starts to fade out over time.
According to one user experience: "I have long, thick, kinky, curly, frizzy hair and nothing ever seems to really work on it as far as straightening goes. This product is sleek, easy to use, heats up fast, and leaves my hair feeling silky smooth! Love it! I accidentally left it on for an hour once and my hair didn't get fried or anything. Definitely worth the money, in my opinion. Heats up quickly and works great. My new go-to for straightening my hair!"
Related: The 10 Best Ceramic Flat Irons Of 2023
For over 10 years, Furiden has advanced their hair flat iron to ensure that they are giving you the best technology available in the market. Every set of Furiden hair curlers fits any type no matter how hard or soft. With its unique tail rotary lock, it ensures your space is neat.
FURIDEN Hair Straightener and Curler Features
Automatically shuts down after 60 minutes to control power usage.
Has a tail rotary lock that turns clockwise and anticlockwise to ensure neat storage after use.
With a hollow cooling design, this flat iron does not heat up on the surface easily giving you ample time to curl up your hair.
Purchase with a 6-month worry-free warranty.
Pros
Has 1-inch floating ceramic tourmaline plates that ensure soft, silky hair.
You can easily adjust your temperature knob that turns from 265°F to 450°F depending on your hair texture.
It takes only 15 seconds to heat up saving time.
Has a worldwide dual voltage of 100-240v helping you to travel anywhere with your favorite straightener.
It is easy to use and doesn't tangle or pull your hair.
Cons
Even with the worldwide dual voltage, you will still need to buy a converter to avoid fires and damage.
According to one user experience: "My wife has always been self-conscious about her frizzy, curly hair. She's tried countless products and styling techniques over the years, but nothing has ever worked. So when I saw this straightener on sale, I decided to try it. I'm so glad I did! The straightener is easy to use and comes with a handy styling guide. The temperature control is also very user-friendly. Best of all, it only took my wife 25 minutes to straighten her hair! She was delighted with the results. Her hair was sleek and shiny, and she felt like a new woman. We both highly recommend this product."
Many times we buy flat irons that are practically very complicated and hard to use. Some are too hard and they end up burning our hair. Rusk has engineered the best inexpensive flat iron that ensures your hair is smooth and silky and ready for a confident day.
RUSK Engineering Flat Iron Features
They are made of Ceramic and tourmaline technology to ensure your hair is smooth and shiny.
Has a side rheostat that helps you set up temperatures of up to 450°F.
They have a voltage of 110v standard for the US.
Has a 360° swivel cord that helps you move around smoothly.
Pros
It does not tangle or pull your hair but instead straightens perfectly giving you a natural look.
Has a ceramic and tourmaline technology that ensures smooth silky hair.
Has 1-inch adjustable plates which ensure you can curl your hair or turn the flat iron gently on the side for back hair.
You can adjust your temperature up to 450°F easily with rheostat technology.
It is super easy to use and heats up quickly, saving your time for times when you are in a hurry.
Cons
With the standard US voltage, it can't be shipped to other countries with a different voltage.
According to one user experience: "I love this straightener! I have very thin, blonde hair and was looking for a straightener that would heat up quickly and stay hot, as well as be able to straighten my hair close to the roots. This straightener does all of those things perfectly! It also has a slim design, which I love, and it didn't damage my hair. I would highly recommend this product to anyone with thin or damaged hair!"
The Kipozi has made the best invention of the flat iron hair straightener with a titanium plating that ensures tighter pressing. With this, you can easily curl, straighten or flip your hair, whether short or long, kinky or fluffy. It will always work for all hair types.
KIPOZI Professional Flat Iron Features
Has an 8 feet cord with a 360° cord swivel to ensure it doesn't tangle or get damaged.
With a default auto world voltage, you can use it anywhere in the world.
Adjustable temperature ranges from 170°F to 450°F choose according to your hair type.
They are made of special titanium floating plates for long-lasting results on your hair.
Pros
Flat iron contains a special electronic circuit that converts it to worldwide usage.
Has an automatic shut down of 60-minute non-use to reduce electrical faults and usage.
It is wide to ensure it covers large hair volumes at a time.
Has a long cord that helps your flat iron reach you perfectly from the socket without bending.
Comes in a reusable packaging box for easy transportation and for comfortably folding the cord in without causing damage.
Cons
It doesn't have a glove to hold it in case it turns too hot.
How To Pick The Right Cheap Flat Iron?
When you are purchasing, a lot of things matter. Buying an affordable flat iron requires you to put the following into consideration:
Quality
An affordable flat iron should be of high quality. This is because a low-quality flat iron will lead you to have your hair damaged and your hands burnt. Low-quality flat irons don't last very long as they will end up either short-circuited or stop working in a short time.
Related: Xtava Professional Flat Iron Review
Voltage
If you are going to buy an affordable flat iron, make sure that you can use it whenever you go. This is advisable because different countries have different voltage levels and buying one that does not match the dual worldwide voltage of 110v-240v is not worthy of spending money on (Here is a list of top 8 dual voltage flat irons).
The reason behind this is either you will end up burning not just the flat iron but also the socket or in the worst-case scenario your house too.
Hair type
An affordable flat iron is one that can be used on any type of hair. If your hair is fluffy, kinky, blonde, thin, or curly, an affordable flat iron should be able to handle it all without pulling it or burning it out. In this case,
it should give you quality service from the roots to the surface. At the same time, you should be able to feel soft, silky hair that is shiny instead of dry.
Temperature Settings
As you purchase your quality flat iron, ensure that besides being affordable it can adjust temperatures from low to high comfortably without causing any damage. Also, ensure that it heats up quickly when switched on to save time for when you are in a hurry.
Some flat irons have different temperature settings, from 3,6 to 10 so that the heat is adjustable enough to keep your hair straight or curly no matter how hard it is. Also, some flat irons have buttons that you are likely to press while pressing down your hair.
To avoid these kinds of scenarios, buy a flat iron with well-customized power buttons that are not easily reached as you press down your hair or do not move around to burn your hair or give your rugged and burnt curls.
Warranty
Many people see a warranty as an escape plan in case the product is not as advertised. A warranty, in other words, ensures the quality of the product. A manufacturer will not make a bad flat iron and give it a warranty to keep receiving them for refunds.
The best budget flat iron, therefore, will give you a warranty of several months to ensure that you use it for a few days or months until you are happy with it.
Why Buy Cheap Hair Straighteners?
This totally depends on the make and model of each flat iron hair straightener. Some are very good, like Nition. They are good and easy to use wherever you are. They are made to last you long and make your hair smooth and shiny in the process.
In order to make sure that the good cheap flat iron you are purchasing is good for you, ensure that it meets all the features indicated. If it can deliver the best results, then you will have landed one quality and cheap iron.
Also, to ensure the quality of the hair straightener, check every review and question posted under it to ensure that you are not buying something fake or out of standard. You can also contact the manufacturer for credibility.
While some cheap ones are also bad, you can tell by the features they possess. If they have undesired features, you can rest assured to get bad results.
PRO TIPS: Straighten Hair Correctly With a Cheap Flat Iron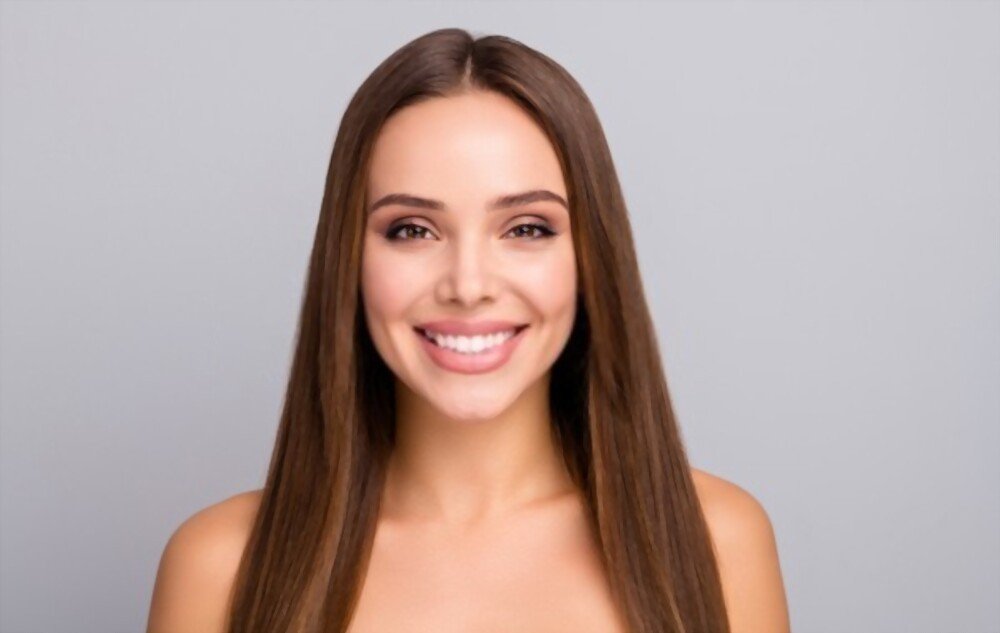 If you want to get your hair perfectly straightened or curly, there are a few steps that you should follow:
Once you have washed your hair make sure that it's perfectly dry leaving no amount of water. This will ensure that you don't destroy your iron or cause damage to yourself.
If your hair is not washed or is very dry, sorry some argan oil or some apart oil to keep your hair well moisturized.
Then decide your hair into portions. These portions ensure that you tackle each part carefully and not skip on sore parts.
Carefully, untangle one portion and from the root, hold the hair between the flat iron and press outwards carefully and slowly.
Repeat this process for every portion until you have the desired result.
For those who want curly hair, repeat the process and instead of straightening it out, carefully roll the hair on one flap of the flat iron and then press for a few seconds or minutes depending on your hair type and release. Repeat the process on your whole head.
Flat Iron Do's and Don'ts – Straightening Guide (Video)
Frequently Asked Questions
What is the standard voltage for this hair straightener? Does the voltage match the dual worldwide voltage?
Different brands of hair straighteners come with different voltage capacities. Some have dual voltage capacity and can be used worldwide. A good example is FURIDEN 2 IN 1 HAIR CURLER CERAMIC FLAT IRON.
On the other hand, some come embossed with a single voltage capacity like the RUSK ENGINEERING HEAT FREAK PROFESIONAL CERAMIC AND TOURMALINE FLAT IRON and can be used in areas where the voltage capacity is compatible.
Does the hair straightener have a warranty?

Most hair straighteners come with warranties to protect your purchase in the case where the unit arrives defective or stops functioning after a while. What differs is the warranty period. Some come with a 6 to 12 months warranty and some can go up to 24 months.
Does this flat iron work on curly hair?
Absolutely yes. All hair straighteners would perfectly work on curly hair. The one thing you should consider is a hair straightener with multiple heat settings. With this, you will be able to calibrate the amount of heat in the hair for the straightening process.
How long is flat iron? Are the plates adjustable? And what are their lengths?
Hair straighteners measure a standard length of about 45 cm. When we talk of the plate, there are no adjustable plates. However, we have interchangeable plates.
To elaborate further, you have to detach the head of a hair straightener that features a specific plate size and replace it with another.
When it comes to the place sizes, we have the ½-inch to 1-inch plate sizes suitable for individuals with short hair and the 1-inch to 2-inch plate sizes for individuals with long hair.
Does this work on all hair types?
Absolutely yes. Most hair straighteners work on all hair types. The only thing that you should consider is the temperature. If you have fine, thin, and delicate hair you will definitely need a unit with a low temperature.
If you have thick coarse hair, vice versa applies. However, to be on the safe side, you can always opt for a unit with multiple heat settings. This way, you get a variety of heat settings that can be applied to different hair types.
Final Verdict
With the knowledge of every feature and every single benefit you acquire from the flat iron of your choice, you should be able to get 100% of what is indicated. Most of the above flat irons will give you everything and more of what you asked for.
For example, with The NITION Professional flat iron with 5 technologies infused into 1, you can rest assured that you will end up feeling and looking like a princess, but HSI Professional Glider is my top recommendation at affordable prices. The most crucial part to consider when buying a hair straightener is if it gets too hot to handle or damages your hair. With this in mind, you will find that these best cheap flat irons can either deliver or not.
And if they don't deliver, do they have a way of protecting your delicate hands from burning? So, as a woman considering each of these cheap flat irons, make sure they are ready to enhance the shine, beauty and softness of your hair. Also, ensure that they can do multiple tasks not just straightening them out. This way you will have the best but cheap hair straightening iron.
About Author (Edna K. Martin)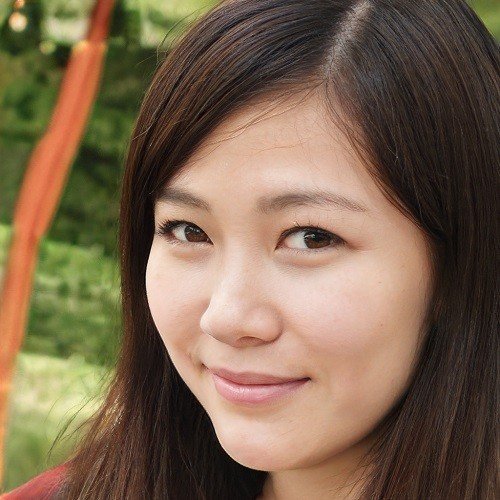 Edna K. Martin is an expert in skincare and hair care. With years of experience in the beauty industry, she has developed a deep understanding of the science behind healthy skin and hair; has a wealth of knowledge about the latest products and techniques. She is a certified skin care coach and has helped many people achieve a clearer and healthier complexion. As a hairstylist, View Profile ››