As an Amazon Associate I earn from qualifying purchases. Learn More
The journey to finding the right flat iron for your hair type can be quite a hassle, and you can end up buying gadgets that are damaging to your hair in the process. I have naturally coarse hair, and I had very few perfect hair days up until the moment I discovered the Xtava professional flat iron. As suggested to me by a close friend who has curly hair, I was suspicious about the existence of a flat iron that can work on all hair types.
But that's just the thing about this flat iron. The manufacturer created a 'one size fits all gadget that is bound to leave your hair looking amazing in a few strokes. I can at this moment attest to the fact that all my days are now perfect hair days and here's why.
What to Look For In Xtava Professional Flat Iron
Related: Sedu Flat Irons Review
Flexibility
Different hair types require different temperatures for them to achieve that sleek, elegant look. If a coarse-haired person uses the same heat that works for another with soft hair, the coarse hair will experience very little change.
With this in mind, the manufacturer of this brand put in temperature settings to help you choose your optimum temperature. There is an in-built microprocessor that regulates the temperature which shows on your screen.
As for me, given my naturally coarse hair, the temperature setting in the range of 380 up to 445 degrees Fahrenheit works excellently for me. This temperature is the hottest and is not suitable for delicate hair.
Soft or delicate hair requires a temperature range that falls between 265 to 300 degrees Fahrenheit whereas normal hair will look best if worked on with a temperature that lies between 300 and 380 degrees Fahrenheit. As you can see, one size does fit all!
Optimal Heat
Have you ever used a flat iron and ended up with frizzy hair? I know I have and it can be quite a stressful experience. This curly look comes about when hair has undergone excessive stretching and drying.
With the xtava Pro-Satin Infrared Straightener, you need not worry about unhealthy-looking hair.
What this flat iron does is it works on the hair strand from the inside out. The beauty of this technique is that the infrared heat gets to penetrate the hair cuticle.
This penetration allows moisture to remain in the strand which reduces frizz and enables you to look stunning once you finish.
Time Efficiency
There are those moments when you just want to finish styling your hair fast and move on to other activities. It can be quite agitating if you have to let your styling iron heat up for several minutes before using it.
This flat iron takes an average of one and a half minutes to heat up. That short period gives me just enough time to grab my oils and bands and no sooner have I gathered them than the flat iron is ready to be used.
This saving of time is excellent as you can get a few strokes in just before you rush out the door. Another remarkable thing about this flat iron is that it has thick ceramic plates which enable me to stroke a more significant chunk of hair as compared to other flat irons.
The large plates reduce the effect of surface tension and allow me to straighten my hair without struggling.
Safety
When dealing with electrical equipment, it is always best to take extra measures to be safe. This flat iron has an automatic shut-off mechanism after an hour of operation. This setting assures me that should I forget to switch it off once I finish, it will do so.
Portability
At two pounds, this flat iron is comfortable on your hands, and you can use it continuously for an hour without experiencing strain. Another great thing about it is that it comes with a heat-resistant travel bag.
The bag protects the plates from getting damaged while in transit. If you lack time to await for the plates to cool down before traveling, you can place the hot flat iron in the bag, and you won't have to worry about it bursting into flames.
Looking to travel with the xtava infrared flat iron? You just have to get the right adapter as this flat iron has a universal dual voltage which allows you to plug it into any socket worldwide. I can't get over just how convenient this flat iron is!
Related: Sedu Pro Ionic Ceramic Tourmaline Flat Iron Review
Key Features Of Xtava Flat Iron
Two-inch plates are made of a combination of ceramics and tourmaline for an ultra-smooth finish.
Temperature control settings range from 265 degrees all the way to 445 degrees Fahrenheit.
Infra-red heat technology.
Universal dual voltage.
Auto shut-off function after sixty minutes of operation.
Rapid heat up in just ninety seconds.
The heat-resistant travel case protects the ceramic tourmaline plates.
An eight-foot swivel cord that turns up to 360 degrees.
Xtava Professional Pros And Cons
Xtava Professional Flat Iron FAQs
Why Trust HSL?
When I first stumbled upon this flat iron, I have to admit that I was quite skeptical about it, and I wouldn't be surprised if you are feeling the same thing as you read this.
The truth is that there are very many flat irons out there whose manufacturers claim are the best in the market. Before purchasing it, the skeptic that I am, I read reviews on sites such as Amazon, and I can confidently say that I am not the only one heaping praises on this product.
Having used this flat iron, I can give my testimonial, attesting to its ability to bring out the best in my hair. And I am not alone in this.
Conclusion
It is quite hard to get a hair straightener that will give you a sleek look while being gentle on your hair. Most irons will damage your hair after a while, or they will be kind to your hair while not smoothing it out.
The Xtava professional flat iron works great on all hair types, and it allows you to choose the range of heat you wish to subject your hair. It has worked great for my natural hair, and I would recommend it to anyone out there looking for an efficient flat iron.
About Author (Edna K. Martin)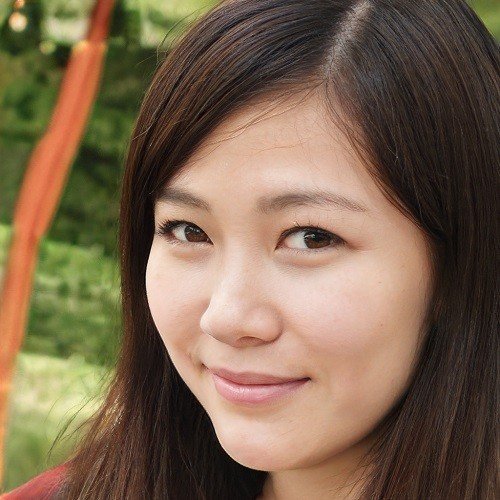 Edna K. Martin is an expert in skincare and hair care. With years of experience in the beauty industry, she has developed a deep understanding of the science behind healthy skin and hair; has a wealth of knowledge about the latest products and techniques. She is a certified skin care coach and has helped many people achieve a clearer and healthier complexion. As a hairstylist, View Profile ››