As an Amazon Associate I earn from qualifying purchases. Learn More
We are all okay with a head full of thick hair; I know I do. And that is the reason we will work continuously to increase the amount of hair on our heads by using all kinds of preparation. What if I let on that there was a way to achieve this result without having to buy all the chemicals in the beauty shop?
How do get thicker hair naturally?
Here a convenient, budget-friendly manner to get thicker hair naturally in a matter of weeks does exist. I should know because I have tried and tested various home remedies before finding the perfect five treatments.
5 Proven Home Remedies – How to Get Thicker Hair Naturally
Egg Treatments
Aside from being fantastic sources of protein for our bodies, these foods also work great for our hair needs, and they come at a low price. Hair is made up of proteins, and what better way to boost its growth than by feeding it with one of its key components? Egg treatments will enable you to get thicker hair naturally and fast.
Here is what you do. Depending on the length of your hair, beat one or two eggs into a bowl. Ensure that the number of eggs that you beat can comfortably cover your hair. Apply the whipped mixture onto your scalp and massage thoroughly.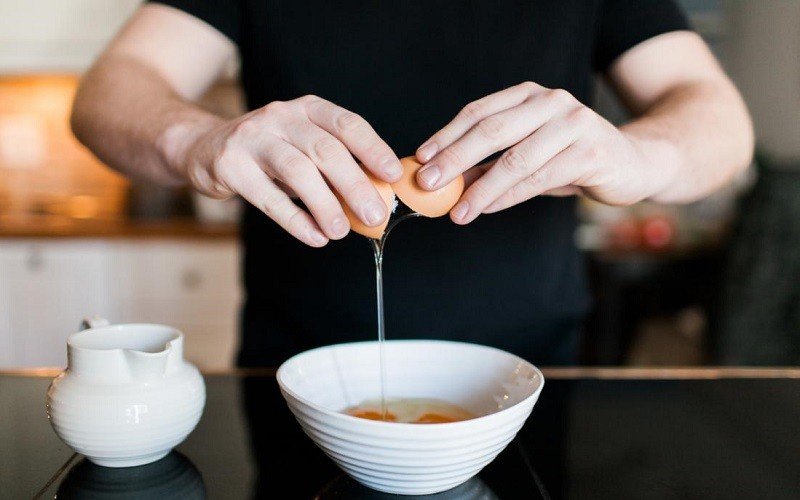 After about thirty minutes, wash it off. Be sure to use cold or lukewarm water because hot water will cook the egg on your head! Follow the treatment with shampoo cleansing. Carry out this routine once or twice a week for fast results.
You can use a variation of this method where you take an egg yolk, a tablespoon of hair oil and two tablespoons of water. Having mixed them, massage them into your scalp and rinse them out after half an hour. Ensure that no egg gets left on your scalp by shampooing afterward. Do this once a week.
Related: Best Keratin Treatment For Curly Hair
Olive Oil
This oil does more than make great salads and you can add it to your hair routine if you wish to get thicker hair naturally. Not only will it add body to your hair, but it also strengthens your hair strands to prevent the loss of hair.
The treatment is quite simple. Massage adequate olive oil onto your scalp and let it sit for about forty-five minutes. Rinse it out using lukewarm water and shampoo your hair.
If you are comfortable with the idea, let the oil stay overnight and rinse it out in the morning. You will be amazed at how soft your hair will be.
A variation of this method involves mixing olive oil and honey and using the mixture on your head for half an hour. Wash it off and shampoo your hair. Use this way twice a week for impressive results.
Related: 20 Best Natural Hair Care Tips
Avocado
The great thing about using avocado on your hair is that it moisturizes as well as adds body to your hair. It also contains Vitamin E which is beneficial to the growth of your hair.
Mash one avocado, and one banana and mix them with a tablespoon of olive oil. Massage this mixture into your scalp, ensuring that all the hair gets covered and leave it on for half an hour.
Rinse it out and shampoo your hair to ensure that no ingredient remains. A variation of this method is where you make a hydrating hair mask. Mix two tablespoons of wheat germ oil and mashed avocado.
Use this mixture on your scalp for twenty minutes before rinsing it out and shampooing your hair. Using these avocado treatments once a week will help you get thick hair naturally.
Fenugreek Seeds
Hair thinning can occur as a result of hair falling out and as such, you need remedies that can prevent hair loss. One such treatment is the use of fenugreek seeds which prevent hair loss and aid in the growth of hair.
Take two to three tablespoons of these seeds and let them soak overnight in water. Once they get soggy, grind them into a fine paste to which you can add two teaspoons of coconut milk. Use it on your scalp and let it sit for at least thirty minutes to allow the nutrients to get into your hair strand.
Wash off the mixture with lukewarm water before you shampoo. The use of this combination once a week will enable you to see changes such as the growth of hair. Your scalp will also be less dry, and problems such as itching will stop.
You can use a variation of this method where you soak the seeds and use the water in which they were as a hair rinse. This water encourages the growth of hair and helps you get rid of dandruff. Using it once or twice a week should do the trick.
Related: Side Effects Of Straightening Hair You Should Be Aware Of
Castor Oil
One of the best hair growth oils to date is castor oil which receives praise for its ability to boost hair growth. Many women use it on their eyelashes to make them longer, and it works.
You can massage your scalp on a regular basis using oil to enhance the growth of hair. Make sure that you use cold-pressed castor oil as it will be more efficient.
The oil is highly viscous, and this enables it to coat the whole strand, preventing the loss of hair. It is also high in fatty acids and Vitamin E which help you get thicker hair naturally as compared to using chemicals.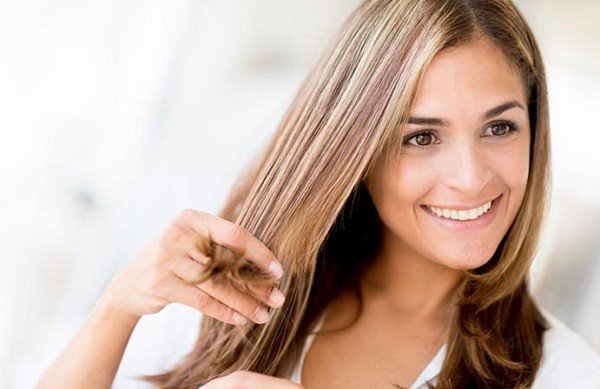 How can I get thicker hair naturally using castor oil?
First off, heat equal parts of castor oil and coconut oil and mix them. Using castor oil solely would work but it is too thick. Apply this to your scalp in circular motions and comb your hair to distribute the oil.
Cover your hair with a warm towel and leave the mixture on for at least an hour before shampooing your hair. When carried out once a week on a regular basis, you should see the results in a few weeks.
How to Get Thicker Hair Naturally – FAQ
Conclusion
You need not spend a lot of money on hair products to achieve thick hair in a matter of weeks. Instead, find the right ingredients in your kitchen and use them on your hair regularly. Consistency is critical, and if you adhere to a strict schedule, you will have lustrous locks in no time.
Hopefully, the question "How to Get Thicker Hair Naturally?" is solved now!
About Author (Edna K. Martin)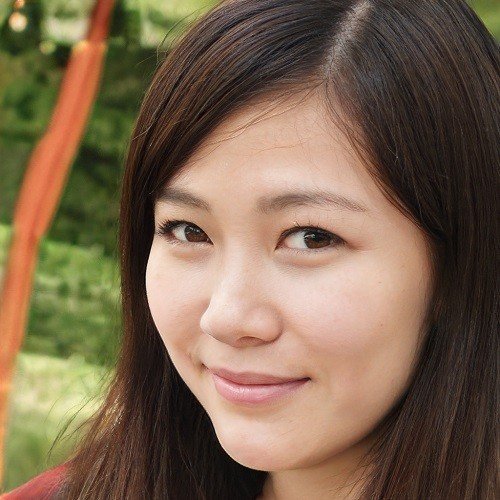 Edna K. Martin is an expert in skincare and hair care. With years of experience in the beauty industry, she has developed a deep understanding of the science behind healthy skin and hair; has a wealth of knowledge about the latest products and techniques. She is a certified skin care coach and has helped many people achieve a clearer and healthier complexion. As a hairstylist, View Profile ››