As an Amazon Associate I earn from qualifying purchases. Learn More
For those who do not fancy heading to the salon each time they need their hair straightened, flat irons come in handy. The benefit of these fantastic devices should not go unnoticed in any way. However, not all the flat irons on the market are suitable for your hair. Some hair straighteners do more harm to hair than right, and you should avoid them at all costs.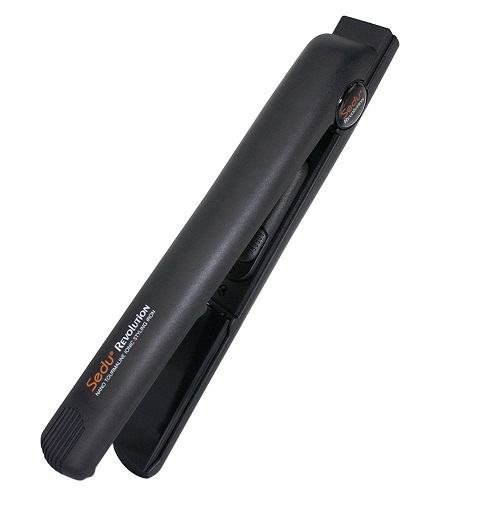 If you are looking for the best professional flat iron that is soft for fragile hair and protects your hair when used at high temperatures, it is time to check out the Sedu Revolution Flat Iron.
How then, can you be assured that you are getting the real deal? There are factors that you must assess to a great length to find out if a flat iron is right for your hair. Factors such as the material used in the manufacture of the flat iron are to be examined to determine how useful the flat iron will be as well as its effects on your hair.
Why Buying The Sedu Revolution Flat Iron?
Related: Xtava Professional Flat Iron Review
Ceramic Plates
Sedu has acquired a patent on the use of both ceramic and tourmaline plates in the manufacture of flat irons. While this combination may be confusing to first-time users of straighteners, it is essential that you note that the use of both products enables the iron's surface to be ultra-smooth.
The crushed tourmaline enables your hand motions to be swift which makes the straightening process quite comfortable and efficient. Not to mention that it is also much safer for your hair.
Smooth Straightening Motions
If you have used a flat iron in the past, you will understand why smooth straight motions are preferable as compared to moves that come to a stop before you finish with a patch of hair. The more you straighten a spot, the more sensitive that hair becomes and the higher the likelihood of breakage.
Even with the invention of heat-protecting gels and lotions for the hair, it is still essential to ensure that you do not style your hair too much as this will result in split ends. The smooth motion of this flat iron ensures that you do not pull your hair in the process. You can finally say goodbye to hair loss during styling!
Elimination Of Frizz
Bad hair days are not easy for anyone. One of the last things you wish is to have frizzy hair look on a day when you want to look your best.
Some styling irons will straighten your hair, and the result will be dry unhealthy-looking hair that you are tempted to cover up. This frizzy look is brought on by excessive drying of your hair as well as separation that occurs due to pulling.
The technology used in the Sedu Revolution Flat Iron enables you to straighten your hair without causing damage to your hair. The result will be shiny, soft hair that you will be dying to show off to everyone.
Comfort
At less than two pounds in weight, this flat iron is both easy to use and portable. It is quite hard to style your hair if you are handling a flat iron that weighs as much as a dumb-bell. After all, it is styling and not exercise!
If you like having a styling iron with you in case of an emergency when you are up and about, this flat iron will do you well. You can carry it around in your bag all day thanks to its little weight.
The Sedu Revolution Straightener has a comfortable grip to prevent it from sliding while in use. This feature is excellent as you are likely to be handling oils when straightening your hair and it prevents the occurrence of accidents.
Power
Excessive heat is damaging to your hair. Using too much heat on your hair will give you the look that you desire for a few weeks. After that, your hair will get frizzy, and you will battle split ends for months before your hair can regain its health.
With this in mind, Sedu manufacturers capped the maximum heat of this flat iron at 110V. That is the appropriate temperature to give you shiny and soft hair while maintaining its overall health.
Related: Sedu Flat Irons Review
Flexibility
If you love switching up comb-out now and then you are looking for a styling iron that can handle such demands, this flat iron will not let you down. Designed with curved plates as well as vertical plates, you can decide whether you want to go curly hair or straight.
---
Key Features Of The Sedu Flat Iron
Ceramic plates infused with crushed tourmaline.
Varying sizes depending on your needs.
Curved plates to give you flexibility in styling.
Operates at 110V to protect your hair from damage.
Light in weight.
Smooth straightening motions.
Comfortable grip.
Sedu Revolution Pros And Cons
Sedu Revolution Flat Iron FAQs
So, What Should I Buy?
Gone are the days when hair straightening amounted to split ends and damaged roots. Hair takes a long time to grow, and if you destroy it, you will end up spending months trying to regain its previous state. You can avoid this problem by getting the right flat iron for your hair needs.
With the Sedu Revolution Flat Iron, you can have great-looking hair in a few strokes. I love this product given how it caters to the needs of all hair types, and I would recommend it to anyone looking for an efficient styling iron.
About Author (Edna K. Martin)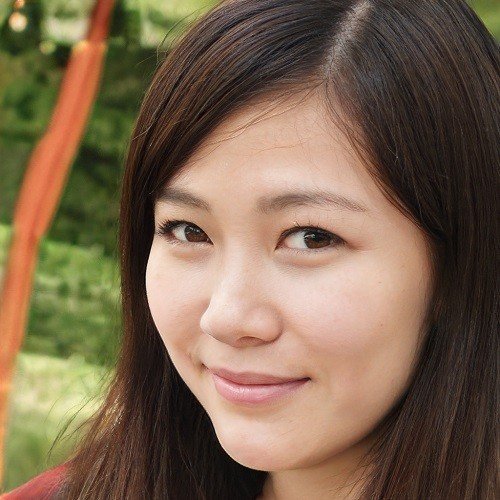 Edna K. Martin is an expert in skincare and hair care. With years of experience in the beauty industry, she has developed a deep understanding of the science behind healthy skin and hair; has a wealth of knowledge about the latest products and techniques. She is a certified skin care coach and has helped many people achieve a clearer and healthier complexion. As a hairstylist, View Profile ››