As an Amazon Associate I earn from qualifying purchases. Learn More
Having clear objectives and priorities is important when choosing the best flat iron in the market for you. With a wide array to choose from, you have to be able to differentiate the must-haves from the big no-nos.
One of the best sellers of the company is the BaByliss Pro Porcelain Ceramic Flat Iron. This product offers you amazing accuracy with its ultra-thin 1-inch plates. No matter how long, thick or curly your hair is, you'll get all precision you need to straighten your hair with BaByliss Pro 4-inch long porcelain ceramic plates. It also comes in two other different sizes, 1.5-inch and 2-inch.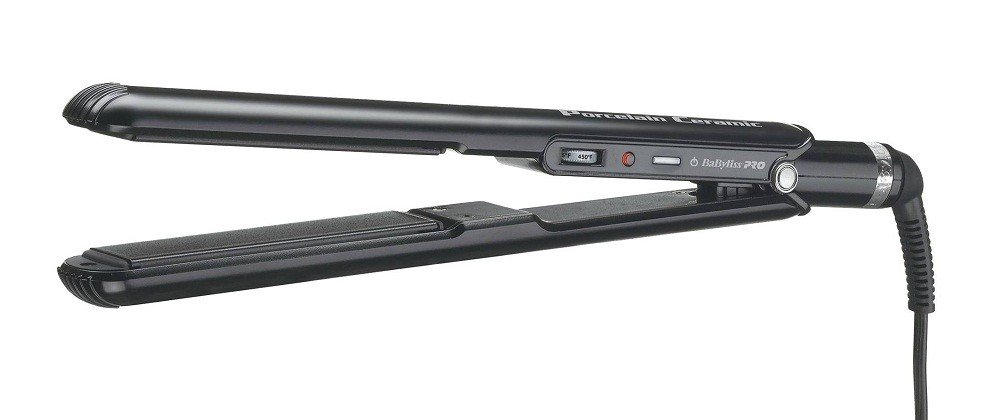 Today, BaByliss is one of the most well-known and prominent brands of global hair styling tools that embodies excellence, revolution, and invention with efficiency and powerful performance. Its hair styling products make use of advanced technology to assure its users of only using a top-notch product.
In fact, their products are always suggested for providing high-quality results that matched the standards of excellence of hair straightening products.
Why Is The BaByliss Pro Porcelain Ceramic Flat Iron Best For You?
This ceramic flat iron is the best hair tool available in the market today to straighten your hair. This product, which happens to be my favorite in the BaByliss line, can straighten all types of curly hair in as little time as possible, and let me tell you my hair is the curliest hair you'll ever see!
With a temperature control that reaches up to 450 degrees Fahrenheit, this baby can go head-to-head with hair straighteners found in salons all over the world.
Related: Karmin G3 Salon Pro Review
What Does The Porcelain Ceramic Plate Technology Do?
The ceramic plates are the reason why this BaByliss Pro Porcelain Plate Ceramic Flat Iron 1 inch is so powerful. The straightener quickly heats up evenly because of the ceramics plates, which is an essential feature for straightening curly hair.
You'll get perfectly straight hair, even if what you have are persistent cowlicks or unmanageable wavy hair, the ceramic plate in each BaByliss Pro Flat Iron will do its magic to your hair.
Aside from this, you will not suffer from burns and frizz since the ceramics protect your hair from them.
Bringing The Heat Over The Competition
As previously mentioned, this flat iron can heat up to 450 degrees Fahrenheit because of the ceramic plates. This makes it easy and breezy to straighten those thick and coarse curly hairs in no time. It's also simple to find and get the perfect temperature you need for the style you want with its easy-to-adjust temperature dial.
I usually set my BaByliss to 350-373 degrees Fahrenheit, which really works best with my curly mane that's super thick, but if I want my hair to have a more formal style, I typically heat things up a notch.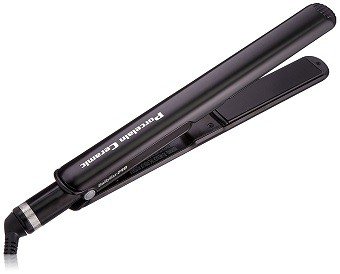 A Touch Of Professional Expertise
This ceramic flat iron from the BaByliss lineup is commercially designed to give your shiny mane a touch of professional expertise. The use of the specialized grade porcelain ceramic actually helped it to provide its users a healthier and shinier hair.
Aside from this, your hair will be given full protection from any types of damage that usually arise from using flat irons. This is actually one of the reasons that sold me this product; it's really hard to find a hair straightener that will not damage your hair.
The Weighting Game
One of the things that I love about BaByliss flat iron ceramic is the fact that it's super lightweight, it's like you're using a feather. This is really quite an important factor for me because it made it even more usable and effective.
Because it is so light, it allows you to have more control of the direction and speed. And it's a great travel companion as well as your daily straightener. However, you also need to be careful not to drop it over and over again.
Related: Paul Mitchell Protools Express Ion Smooth Flat Iron Review
For People On The Go
Because it heats up pretty quickly, thanks to the ceramic plates, you will not have to wait for a long time after you've adjusted the temperature. You don't have to waste your precious time; you can adjust mid-style in an instant.
Once you've adjusted the temperature, your BaByliss Pro Porcelain Ceramic Flat Iron will instantly heat up, providing you the necessary time you need to create the perfect look you're aiming for without having to wait around to heat up just like with other regular flat irons.
Good For Thick, Curly/Frizzy Hair
If your hair is thick, frizzy/waves/curls; that standard flat iron is natural to straighten for those types of hair. And it's straightforward to change the heat setting while using the iron inadvertently, so if it seems like the flat iron has stopped working the way you like, check that the heat setting was not changed during use. The latest model of BaBylissPRO Porcelain Ceramic flat iron seems to get hotter, which makes the straightening process go even faster.
Key Features
Porcelain ceramic plates that are 4 inches long allow you to have enough room to straighten your thick, long hair.
A rheostat temperature control allows it to reach a temperature of 450 degrees.
It comes with a professional 8 feet swivel cord that provides ample space and comfort while you're styling your hair.
It heats and recovers pretty quickly.
BaByliss Pro Porcelain Ceramic Pros And Cons
BaByliss Pro Porcelain Ceramic Flat Iron FAQ
Conclusion
If this is the first time to try BaByliss flat irons, this BaByliss Pro Porcelain Ceramic Flat Iron is highly recommended for you. It will provide you with everything you need and will give you everything you want. This will include a lot of even heat and accuracy, at a price that will not put a dent in your budget.
The biggest advantage this particular model has are the porcelain plates which will allow you to style your hair with ease with each and every pass producing gorgeous. Shiny hair that will surely catch anyone's attention. You can also use this flat iron to create perfect curls, waves, and flips.
About Author (Edna K. Martin)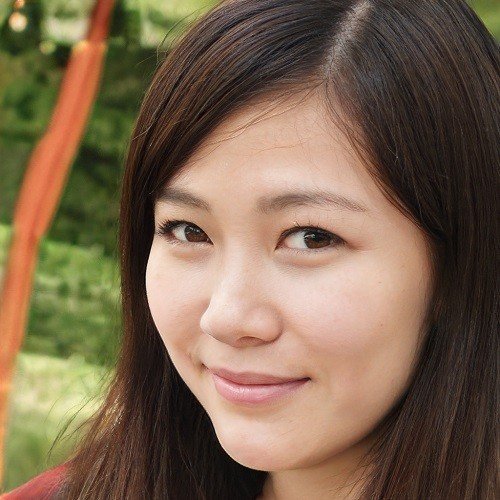 Edna K. Martin is an expert in skincare and hair care. With years of experience in the beauty industry, she has developed a deep understanding of the science behind healthy skin and hair; has a wealth of knowledge about the latest products and techniques. She is a certified skin care coach and has helped many people achieve a clearer and healthier complexion. As a hairstylist, View Profile ››