As an Amazon Associate I earn from qualifying purchases. Learn More
Who doesn't like the idea of having super straight, silky hair? In this day and age, straight hair is in and that's just the truth of the matter. I always want something that I don't have. That alone is just the functionality of human nature and how our minds work. Everyone has their own perspective as to what works and so forth; that's just the public, but today I am going to provide some inset stone facts as to why you should definitely be interested in the Remington S5500 Digital Anti Static Ceramic Hair Straightener.
Where should I go to obtain such amazingly straight hair? Should I go to the beauty shop? Men and women, including myself, want convenience when it comes to styling hair and a person simply cannot run to the beauty shop every day or every other day when straight hair is desired. More so than anything else, which type of hair straightening tool should I person choose when desiring amazingly straight hair?
Why Did You Choose Remington S5500 Flat Iron?
The Technique Of Heating
The Remington S5500 has very astounding qualities of heat, as this product heats up very quickly when first turned on. Keep in mind that when this product is first turned on, it will take no longer than a quick, thirty seconds for the full-range heat to come into effect. The Remington S5500 rises to a staggering degree of 410 degrees Fahrenheit and will most definitely continue to remain at that temperature no matter if the Remington S5500 remains to be plugged in for hours at a time. Keep in mind that this product also comes with a great heat-resistant pouch.
Related: TYME Iron Pro Review
What An Amazing Size!
Keep in mind that the Remington S5500 flat iron has an astonishing and quite cute size, only measuring a lovely one inch in width! This type of straightening iron would be ideal for men or women who travel quite often.
We all know how annoying it can be to pull and tug along an item that feels so big and bulky! The Remington S5500 is the perfect size for short or long travels, as well this item doesn't feel like it takes up much space in your hand or bathroom!
Compatible With All Hair
The Remington S5500 has remarkable qualities of being very compatible with all hair types; yes, you read that correctly! How amazing is a product under your budget that straightens all hair types? Choosing this flat iron is definitely a golden win! This ceramic hair straightener holds quite an amazing reputation for quickly straightening hair from the wildest and frizzy, all the way to straightening out a simple body wave in minutes! A person doesn't need to continually go over and over the same strand of hair in order to achieve fantastically straight hair!
Very Easy To Hold
Just as much as the Remington S5500 is compatible with all types of hair, the Remington S5500 is so easy to hold. Keep in mind that this type of flat iron has a rather long shaft, although it's narrow; but the Remington S5500 is long enough for a person to hold without the fear of getting burnt. Who doesn't absolutely love the fact that you can hold onto a straightening iron without the fear of getting burnt? That feature alone will help men and women to become more comfortable with styling their hair!
Remington S5500 Key Features
Will Give a Sleek Hair Type
One Inch Size Width
Heat Resistant Pouch
Ceramic Plates
Floating Plates
Promotes Neutral Electrical Balance
Heats Up in Less Than Thirty Seconds
Will Reach Four Hundred and Ten Degrees
Small Enough for Easy Travel Usage
Professional/Salon-Based Flat Iron
Heats with Turbo Boosting
Remington S5500 Pros And Cons
Related: Remington Wet 2 Straight Flat Iron Reviews
Does Remington Straightener Model S5500 Works In The UK?
If you're looking for a powerful hair straightener that will give you salon-quality results, the Remington S5500 is your best bet. This model is popular in the UK, where it's often recommended as one of the best hair straighteners on the market. This straightener provides fast and efficient results with its extra-wide plates and ceramic heating element. In addition, its easy-to-use temperature controls make it a breeze, even for difficult hair types.
Remington s5500 Flat Iron FAQ
Conclusion
Overall, the Remington Purple S5500 straightener is an amazing product for a low budget! Yes, there were a few negative things about this flat iron, but you must take into consideration; it's life and some people do not play nicely! I personally love this flat iron because I use it on the regular and I can absolutely confirm all the positive notes which are most definitely true about the Remington S5500 hair straighteners!
One of my common and favorite features of the Remington S5500 is the fact that this product truly straightens in a very silky format the first time you glide it down your hair! I absolutely love that feature, because who has time to consistently go over their hair five or six times when you are trying to get out the door in the morning? I know I don't! The Remington straightener S5500 is truly the best straightener for such a low price!
About Author (Edna K. Martin)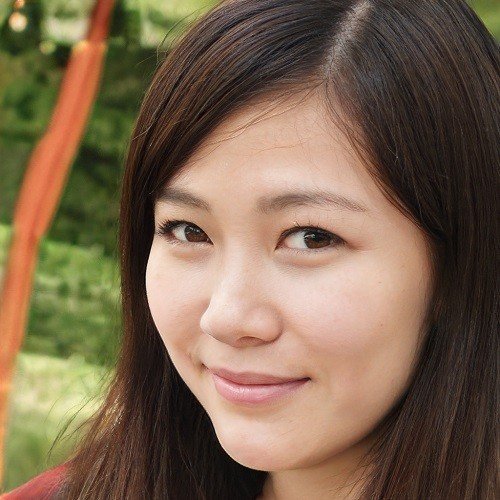 Edna K. Martin is an expert in skincare and hair care. With years of experience in the beauty industry, she has developed a deep understanding of the science behind healthy skin and hair; has a wealth of knowledge about the latest products and techniques. She is a certified skin care coach and has helped many people achieve a clearer and healthier complexion. As a hairstylist, View Profile ››