As an Amazon Associate I earn from qualifying purchases. Learn More
Keratin treatments grow more popular by the day, and this is not a surprise.
These fantastic therapies can help you turn your frizzy curly hair into beautifully smooth, straight and soft curls. It's no wonder women are rushing to clear these products from the shelves.
The Best Keratin Treatment for Curly Hair helps women deals with the most unmanageable hair to provide surprising results that will have you beaming from ear to ear.
Though keratin is a great product that can give you a sleek finish, it is not a permanent fix for curls. However, if you decide on a great product, your appearance will get enhanced instantly.
Check out the Best Keratin Treatment for Curly Hair and find one that works for you.
Best Keratin Treatment For Curly Hair
#1. Brazilian Blowout
You have probably heard of this one because very many curly-haired women rave about it all the time. This keratin treatment does more than just smooth hair and you will be able to eliminate frizz from your hair.
It also maintains the volume of your hair, so you need not worry that straightening it will lead to the loss of bulk. The entire process of getting the treatment on your hair takes only an hour, and after that, you can do whatever you want without worry such as exercising.
With this blowout, you get to choose whether you want to achieve a straight look or you wish just to lose the frizz and keep your curly locks. You can wash your hair immediately after you leave the salon without affecting the treatment.
What's more, you are guaranteed twelve weeks of service from this product so you will end up booking salon appointments only thrice a year. What a way to save money yet look amazingly gorgeous!
Application
This treatment is excellent for curly-haired girls whose hair is susceptible to humidity. Your stylist will apply the treatment to your hair and blow-dry it with a metal brush to help the treatment sink into your hair strands.
A flat iron will then get used to your hair as a way to seal the treatment into your cuticles. Your hair gets deep conditioned by the essential oils in the procedures such as cocoa butter, and a layer of protein protects your hair from weather elements.
Related: 20 Best Natural Hair Care Tips
#2. Japanese Hair Treatment
This keratin hair treatment for curly hair is a proven way to ensure that your locks stay strong even when undergoing straightening. It involves the use of a Brazilian blowout combined with Japanese straightening to give the ultimate hair results.
The whole process takes three to four hours, after which your hair will never be the same. You start out with an hour of Brazilian blowout, and then the Japanese treatment is used to coat your hair cuticles.
Japanese straightening breaks down the bonds in your hair strands which enables them to become straight, and when a flat iron gets used on the cuticles, they get straight.
A Brazilian blowout makes the hair soft, and when it gets combined with a Japanese treatment, the result is smooth shiny and sleek hair. You will have gorgeous hair for months until your hair grows out then you can go for a touch-up.
Application
At first, your stylist will use the Brazilian Blowout as a way to loosen your curls, after which the Japanese treatment will get applied to your hair to seal the cuticles and completely lock out frizz.
When your hair gets treated in this manner, you do not need heat styling tools, and air drying should work, resulting in an elegant finish. The result of this kind of application works five months longer than a Brazilian blowout and gives more volume as compared to a straight perm.
The treatment gets left on the hair for an hour before it gets washed off and blow-dried.
Related: Side Effects Of Straightening Hair You Should Be Aware Of
#3. Keratin Express
This keratin treatment curly hair got designed for girls who are more into removing the frizz than they are into getting rid of the curls. With this procedure, you can retain your curls while eliminating frizz.
The whole process takes an average of forty-five minutes, after which you can step out into humid weather, and not a single strand will get in the way of you looking gorgeous. You can enjoy the results of this treatment for up to six weeks.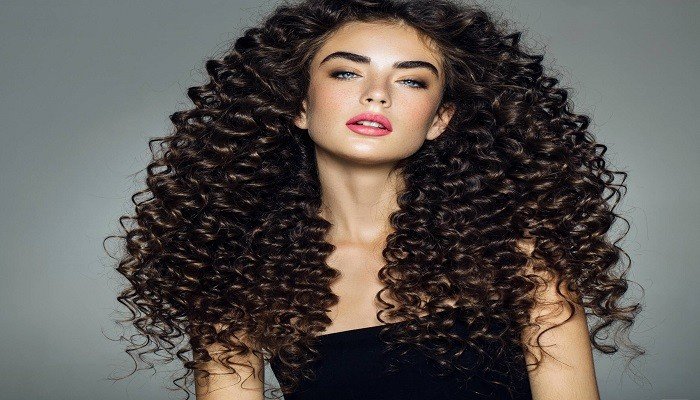 Application​​​​​
This treatment takes only forty-five minutes, after which your hair becomes much more manageable than before.
A serum gets applied to your hair and then sealed into the cuticles using the best blow dryer for curly hair and the best flat irons for hair. You will find that you cut your blow-drying time in half after using this treatment.
Related: How To Get Rid Of Greasy Hair
#5. Soft Keratin Treatment
Not everyone is looking to straighten their curls, and if you wish to retain your wavy hair, this keratin treatment for curly hair is for you.
The beauty of this therapy is that it enables you to hold on to your curls without getting frizz and you can finally say goodbye to all the styling chemicals that you apply to your hair.
The treatment lasts two months but can go on for longer if you take good care of your hair.
Application​
This treatment works best for girls with fine to medium-textured hair. The great thing about it is that it does not contain formaldehyde and as such, it is gentle on your hair.
Your stylist will coat your hair with this treatment from the roots to the tip and will then seal the procedure by using a blow dryer and a flat ceramic iron.
A flat ceramic iron is used because it does not snag the hair and will glide over smoothly, giving you a shiny hairdo.
#6. Cezanne
This product is free of formaldehyde and is gentle on the hair. It works for curly-haired girls who just wish to eliminate frizz and nurture their damaged cuticles.
Application
The process takes half an hour, and you can wash your hair afterward.
After using these keratin treatments for curly hair, ensure that you shampoo your hair with products that are keratin-based to make the procedure last longer.
Keratin Treatment For Curly Hair FAQs
Conclusion
You have various keratin treatments for curly hair to choose from which will depend on how straight you want your curls to get. Ensure that you use the right styling tools to minimize hair breakage.
With these treatments, you can look forward to frizz-free days for up to six months.
About Author (Edna K. Martin)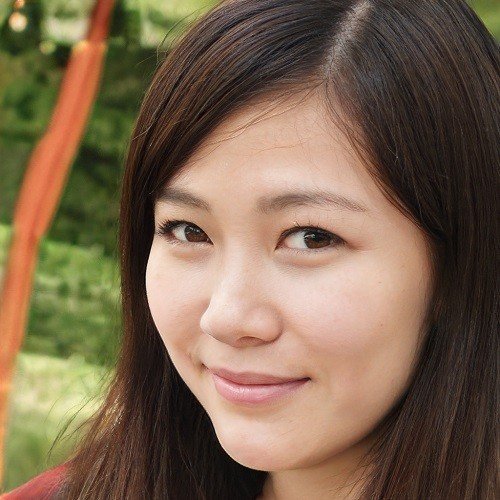 Edna K. Martin is an expert in skincare and hair care. With years of experience in the beauty industry, she has developed a deep understanding of the science behind healthy skin and hair; has a wealth of knowledge about the latest products and techniques. She is a certified skin care coach and has helped many people achieve a clearer and healthier complexion. As a hairstylist, View Profile ››