As an Amazon Associate I earn from qualifying purchases. Learn More
Ionic technology is a significant advancement that makes the Sedu Pro Ionic Ceramic Tourmaline Flat Iron a great addition to your hair products. The beauty of this technique is that it allows you to expose your hair to very high temperatures without burning it.
When ions are released, moisture gets to be retained in your hair, leaving you with silky and healthy-looking hair. As a person with previously unmanageable hair, I am happy to have come across this beautiful invention. I can now say that my hair can stay straight and silky even when exposed to the rain.
What makes this flat iron so unique?
Earlier we had an article about Top 3 Sedu Flat Iron Reviews, which you may be interested to read!
Related: Paul Mitchell Neuro Smooth Review
What Consider For In A Sedu Pro Ionic Ceramic Tourmaline Flat Iron
Smooth Hair
Compared to the other hair straighteners on the market, the Sedu pro ionic ceramic tourmaline flat iron will make your hair three times as silky and soft. The significant difference in the results achieved stems from the fact that Sedu pro ionic ceramic flat iron uses ceramic plates infused with tourmaline.
This combination produces smooth blades that do not damage your hair during styling. The ions released by this combination are up to six times what other flat irons can provide, thus locking in more moisture.
Short Styling Duration
With one and a half inches in Plate size, this flat iron allows you to straighten a considerable chunk of your hair at a time. It also straightens your hair within a few strokes. The combination of a large plate and high heat enables you to finish up within a few minutes. The ceramic tourmaline plate also heats up fast.
Given that the plates do not go all the way, you can get the flat iron to straighten your hair roots without burning your scalp. On average, your styling time will be cut by 20%-30%.
Perfect For Different Hair Types
What works for my hair may not necessarily work for yours. I have naturally thick and cu​​rly hair and to get it fully straightened out, I require using high temperatures. However, for people with soft hair, it is necessary that they do not subject their hair to very high heat.
This flat iron gets made in a way that it offers a variety of temperatures that range from 240 degrees Fahrenheit to 410 degrees Fahrenheit. I use the 400 degrees setting to get that glossy hair look.
Recovery Time
The Sedu iron will be up and ready to be used in just thirty seconds. The good thing about it is that it cools down as fast as it heats up. The moment that you complete styling your hair, it takes a few minutes for it to lose heat.
If you wish to travel in a short while after using this device, this feature makes it very convenient.
Related: Megainvo Professional Steam Flat Iron Review
Key Points To Check The Sedu Pro Ionic Flat Iron
The plates are 1 ½ inches in size
Weighs 1.1 pounds
Ultra-smooth ceramic plates; infused with tourmaline
Infra-red heat technology to penetrate the hair strand
The availability of adjustable heat settings ranges from 240 degrees Fahrenheit to 410 degrees Fahrenheit. Normal hair works at 370 degrees Fahrenheit to 390 degrees Fahrenheit, soft hair at lower heat and thick hair at more.
Sedu Pro Ionic Ceramic Tourmaline Pros And Cons
Sedu Pro Ionic Ceramic Tourmaline Flat Iron FAQs
Final Verdict
This Sedu pro ionic ceramic tourmaline flat iron is truly quite a blessing to all hair types and lengths and no matter your hair needs, this straightener has got you covered. The ionic technology used ensures that no matter how hot the straightener becomes, you get to retain the moisture in your hair, thus eliminating the occurrence of frizz.
You also get to keep your gorgeous hair even when you are in humid conditions. Silky smooth hair no longer has to be a far-off dream. With one stroke, you will get thrust into the world of healthy undamaged hair. Get hold of this opportunity today and leave your loved ones in awe!
About Author (Edna K. Martin)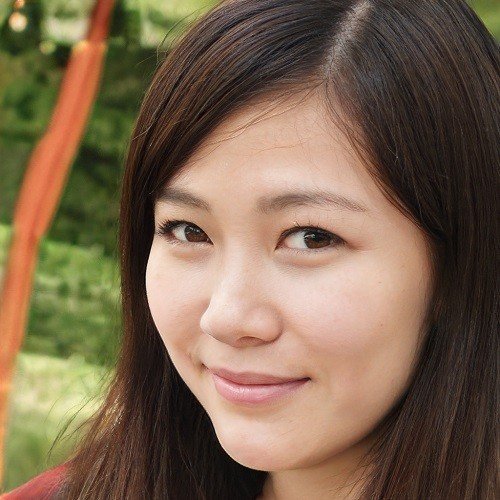 Edna K. Martin is an expert in skincare and hair care. With years of experience in the beauty industry, she has developed a deep understanding of the science behind healthy skin and hair; has a wealth of knowledge about the latest products and techniques. She is a certified skin care coach and has helped many people achieve a clearer and healthier complexion. As a hairstylist, View Profile ››