As an Amazon Associate I earn from qualifying purchases. Learn More
The beauty of the woman is in the hair. Every woman must take proper care of the hair as the other parts of the body. The hair is perhaps the most exposed part of the body, unlike most other parts of the body that are often covered.
Therefore, it is subjected to many things unhealthy, ranging from chemicals, pollution to all kinds of dirt. To take care of your hairs, you do not need to employ expensive products.
There are top natural hair care tips you can implement today to make your hair healthy.
Top 20 Natural Hair Care Tips
#1. Egg Treatment
Many people may think that eggs are meant for consumption only. You can also use it to condition your hair. This is the best option for those suffering from brittle and dry hair. Using egg whites, it is pretty easier to moisturize your hair. You can use an egg mixture for that purpose. ½ cup is enough.
If you like you can use the entire egg, or you can just use the egg white, you would achieve the same purpose. After applying it for twenty minutes, you can then rinse it with water. Do not use hot water for this purpose. This is very effective, and it can keep and maintain your hair.
Related: Side Effects Of Straightening Hair You Should Be Aware Of
#2. Use Honey And Hair Conditioner
If you want to achieve a shiny and soft hair, you can apply natural honey to the normal hair conditioner you apply to your hairs daily. A cup of that conditioner will be enough if you mix it with about 2 to 3 spoons of honey. Apply that mixture to your hair, but you must wet your hairs first.
You are going to allow it to dry for thirty minutes, and then you can wash it after that. This application is going to make a great difference, it is close to the hair cuticle, besides, to make it shine well. It restores the natural look of your hair.
#3. Baking Soda Solution
Another natural hair care method you can try today is baking soda therapy. A mixture of three teaspoons of baking soda and water can do. Clean your hair using this solution and allow it for five minutes' minimum before rinsing it. It is going to do away with the excess hair make products in the hair, especially shampoo. Your hair would be restored.
Related: How To Get Rid Of Greasy Hair
#4. Prepare A Protein Conditioner
You can prepare your conditioner and apply it to your hair. It is better if you mix yogurt and eggs and apply them to your scalp, it can refresh your hair. Before you clean it, you should allow it for ten minutes and then wash it completely. It is one of the best natural hair care tips you can apply today.
#5. Protect Your Hair With Conditioner
Before you can jump into the pool, you must first protect your hair. The best way to do that it applies any natural conditioner. Water in the pool is harsh to the hair, and it can damage them. This conditioner will help your hair by making it impossible for the harsh pool water to damage your hair.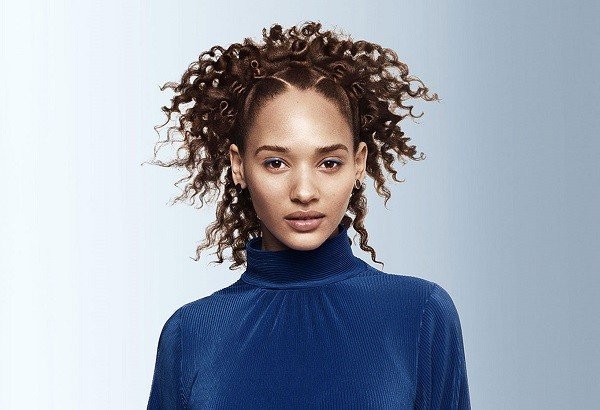 #6. Apply A Good Brushing Technique
It is good that you comb or brush your hair, but you must do that the right way. Ensure that you use the correct comb. Plastic bristle comb is not good because it can cause substantial damage to your hair. If you must brush your hair, you must start from the ends to do away with tangles.
When you brush, you can do that with natural hair oil. If you start with long strokes from the root until you reach the end is good because it ensures that the oil spreads well across the hairs. Most importantly, it can take proper care of your hair.
Related: Prevent Hair Loss After Pregnancy
#7. Do Not Brush When The Hair Is Wet
Wet hair is not stable, and it can easily break. Because of that, it is not recommended that you brush it while it is still wet. You must first dry the hair using a dry towel and then brush gradually using your wide tooth hair brusher or comb.
#8. Allow The Hair To Air Dry
It is not best to dry your hair using a hot roller or the best hooded dryer for natural hair. The natural dry method is better than the artificial method, which can weaken the hair and make it dry and brittle. If you want to use a blow dryer, it has to be in a warm setting. You must avoid a hot setting.
#9. Proper Diet
What you eat is reflected in all parts of your body, including your hair. It is recommended that you consume a healthy diet. Furthermore, you must consume lots of water. Besides, eat vegetables and fruits. The adage which states your hair is what you eat must not be ignored. If you want your hair to be more natural, then eat healthy foods.
#10. Rinse Your Hair With Cool Water
Your hair requires a cold shower and not a hot shower. If you apply hot water, it is going to melt the conditioners that you apply. Hot water would just remove them from hair, and this is not good at all. When you apply cold or cool water, it will help the hair conditioners settle and make them stronger in your hair. Thus you can achieve your natural hair look through this method.
#11. Apply Olive Oil Treatment
If you want your hair to look more natural and shine, you can apply olive oil. You can also combine olive oil with honey. This is going to make that result better. A small cup of oil is great for that. Allow it for two hours before you dry it. Rub this mixture from the end and the middle of the hair. It makes the hair stronger.
#12. Prevent Hair Fall With Natural Oil
The natural ingredient you use for this purpose must contain henna powder. Ensure that you add lime juice to the henna powder. If you add a white egg to this, it can achieve a better result. The problem is that of smell, and to avoid that, you can use curd instead of egg to avoid that smell.
#13. Scalp Exfoliation
For hair to be beautiful, natural, and attractive, then you must always ensure a healthy scalp. This is important if you want your hair to remain beautiful. Look for the perfect and natural exfoliating treatment that can serve that purpose. Health experts have always recommended it. A bowl of yogurt is a good one, and you have to mix it with fresh lemon juice. You can achieve a better result.
#14. Brighten Your Hair
Your hair can be dull, which can be caused by long exposure to the sun. You need to restore the natural look, and the best way to do that is to apply 2 lemons. It can dilute it. You can rinse the hair with the juice of two lemons with water. It is going to brighten your hair and remove the dullness. Furthermore, you can use yogurt and avocado and use them to blend your hair. Your hair would shine again.
#15. Remove The Annoying Hairspray Buildup
While it is necessary to apply hairspray to your hair to make is beautiful and stylistic, it should not be allowed to remain for a long time. This is because the chemical used in making such a spray can be harmful to the hair if you allow it there for a long time.
If there are impurities that are left in the hairs, you can always remove them by using citrus shampoo. Apart from that, you can use Epsom salt and others to remove the buildup in your hair.
#16. Avoid Sleeping With Wet Hair
Furthermore, you must ensure that you do not go to bed with wet hair. As said before, wet hair is fragile, and because of that, it can fall off easily. Before you sleep, expose the hair to natural air and ensure that it is completely dried before you lie down to sleep.
Moreover, when you sleep, you can always use silk pillowcases and not cotton products. This can minimize the amount of hair fall. The method can prevent excessive hair loss.
#17. Make Your Hair Shine And Attractive Again
Everybody would like a shining and attractive hair. If you think that the hair is losing the quality, you can try to restore it by massaging it with whole milk. Massage the whole hair with this. You can shampoo it to remove those milk and allow it to dry. It is going to restore the natural color of the hair.
#18. To Restore Lifeless And Dry Hair
If you do not care for your hair for a long time, it is going to be dry. If you want to restore it, then you can consider applying the avocado mixture. It is going to do away with the frizzy look and restore the shininess. Mix wheat germ, olive oil as well as castor oil to the avocado and apply to your hair. It will revive your hair again.
#19. Increase Your Natural Hair Volume
If your hair is lacking in volume, you can enhance that volume by an apply egg with mayonnaise and massage your hair with that. You can do that two times in one week. Rinse it after twenty minutes. Here is the step by step guideHow to Add Volume to Straight Hair.
#20. Make Your Hair Strong
Your hair might be weak or vulnerable. Do not wipe your hair when it is dry with a towel. Instead, you will allow it to air dry. If you must apply a towel, you can slightly squeeze it to remove the moisture in the hair.
Conclusion
If you are looking for the best and the most effective natural method of caring for your hair, you can consider all the measures discussed above. These are tested and found to be effective.
About Author (Edna K. Martin)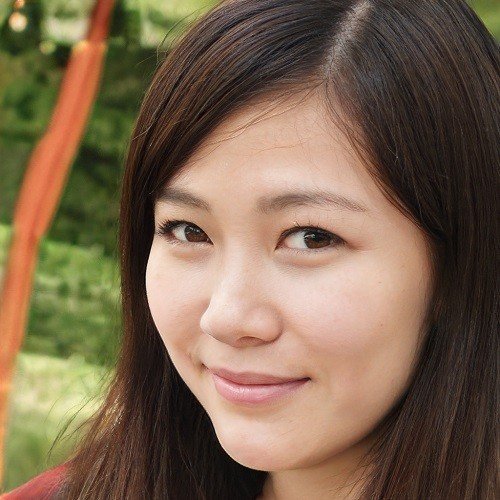 Edna K. Martin is an expert in skincare and hair care. With years of experience in the beauty industry, she has developed a deep understanding of the science behind healthy skin and hair; has a wealth of knowledge about the latest products and techniques. She is a certified skin care coach and has helped many people achieve a clearer and healthier complexion. As a hairstylist, View Profile ››