As an Amazon Associate I earn from qualifying purchases. Learn More
What do you want from your hair straighteners? Are you want reliability, fast heat-up time, and a sleek look? If so, this Paul Mitchell Protools Express Ion Smooth flat iron is the product you need. I've had a number of flat irons in my time and this one reigns supreme. If I've got to rush home and get ready for this evening's party quickly, there is nothing worse than having to wait 10 minutes for the straighteners to heat up.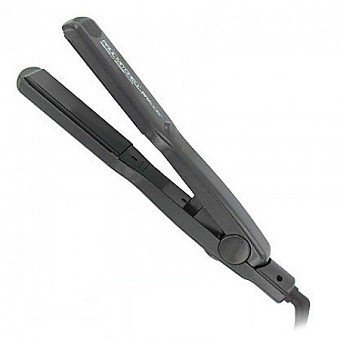 I don't have that worry with these; they heat up to 410°F in just 1 minute! They also look and feel like top quality. When I hold them in my hand they feel extremely well-built and sturdy. It fills me with confidence to put them in my hair.
A number of my friends have commented they love their look of them. This brings me on to the only negative- my friends always want to borrow them! I have been extremely impressed with this product, it's the best set of hair straighteners I've ever had. Are you looking for a new flat iron? Stop looking, you've just come across the winner.
Features Of Paul Mitchell Protools Express Ion Smooth Flat Iron
Related: HSI Professional Ceramic Tourmaline Ionic Flat Iron Review
LCD Display
Too many of my flat irons have had poor displays or no displays at all. Is there anything worse than hitting buttons and guessing the temperature of your flat iron? No! But, fortunately, this Paul Mitchell pro tools flat iron has a crisp, easy-to-read LCD d​​isplay.
It has a dark background, whilst the temperature appears in crystal clear, white digits. If I put the straighteners on at my desk, I can clearly see what temperature it is from the other side of my bedroom.
Ceramic Plates The Right Size For Different Uses
An extremely useful bonus to this Paul Mitchell ion smooth – the ceramic plates are only 1.25 inches wide. This means you can even curl your hair with them. They glide through your hair to straighten them. But, they are also compact enough to use to curl your hair. You can turn the irons over in your hair with enough room to create a lovely curl in your locks. The small 1.25-inch plates are perfect for maneuverability.
Worldwide Use
You don't want to be restrained as to where you can use your flat iron. That is why this Paul Mitchell Protools express ion smooth comes with dual voltage. This means you can take them on any holiday, whatever the destination.
They will work just as well in New Zealand as they will in the U.S. and they will heat up just as quickly. This all makes them the perfect holiday essential!
Sleek Look
If you want a flat iron that looks modern and fashionable, the paul Mitchell pro is the one you want. It has a lovely black finish, with 'Paul Mitchell Pro Tools' written on it. It looks simply fantastic. The glossy finish and smart look give it a really expensive, high-end feel. If you want a flat iron that looks as good as it feels, then this Paul Mitchell flat iron is the one you want.
Heat And Speed
This flat iron is practical because it heats up rapidly. In just 60 seconds it can get up to 410°F. This makes it ideal for getting ready in a rush. But also saves you electricity, by not having to have it on for so long.
Because you can change the heat setting, going all the way up to 410°F it has a heat setting for all types of hair. It doesn't matter how thick your hair is, this paul Mitchel pro has the right heat setting to straighten your locks.
Related: Remington S5500 Digital Anti Static Ceramic Hair Straightener Review
Loves To "Paul Mitchell Protools"
That the flat iron, Paul Mitchell Pro Tools does your hair smooth. A cousin recommended me the flat iron, and I'm so glad that the iron makes me happy with my hairstyle. My hair is very prone to frizz, but now I feel like the iron helps to prevent it.
It heats up quickly, and the display tells you what is temperature works on it now. Don't find anything bad on the tools to say the negative!
Other Key Features
1.25-inch cushioned ceramic plates with beveled edges.
Heats up to 410 degrees Fahrenheit in just 1 minute and heat recovery time, 5 seconds.
Easy to use digital temperature control.
Large, crisp LCD screen.
Dual voltage allows use anywhere in the world.
Express Ion Complex is fused to the plates which help prevent damage.
Negative Ion with far infrared technology.
Practical 9-foot swivel cord.
Paul Mitchell Pros And Cons
Paul Mitchell Protools Express Flat Iron FAQ
Yes, the Protools Express Flat Iron is designed to work on all hair types, from fine to coarse. The adjustable temperature control allows you to customize the heat settings to your specific hair type and styling needs to achieve the desired results without damaging your hair.
To use the Protools Express Flat Iron, plug it in and turn it on. Wait for the flat iron to heat up to the desired temperature, then section your hair and clamp the flat iron down on a small section of hair at the root. Slowly glide the flat iron down the length of the hair, pulling it taut as you go. Repeat this process until all sections of hair are straightened to your liking. Be sure to use a heat protectant spray before using the flat iron to minimize damage to your hair.
Yes, they do. As it says on the label of the flat irons, they have 110-240 VAC, meaning they will work all over the world.
Why Trust The Review?
You can trust me because I'm not here to market this product. I'm here to inform all the people who have had the same experience as me- a lifetime of disappointing flat irons. I'm writing this to help women see through all the information available. I've done the hard work for you. I'm offering a review based on 10 years of straightening hair and as an owner of 9 flat irons in my life. Trust me because I write as a completely unbiased and honest customer, who isn't gaining a penny from this review.
Conclusion
This Paul Mitchell pro tools flat iron model is a worthy flat iron to meet your hairstyle needs. Not only does it heat up to a high temperature in less than a minute, but it is also thin, making it easy to maneuver through your hair. They are the only straighteners you can rely on to deliver perfectly straight hair every time. The infrared heat is a worthy bonus to have; making sure your hair always feels silky smooth. If you are looking for a reliable, easy-to-use pair of straighteners, these are the ones to invest in.
About Author (Edna K. Martin)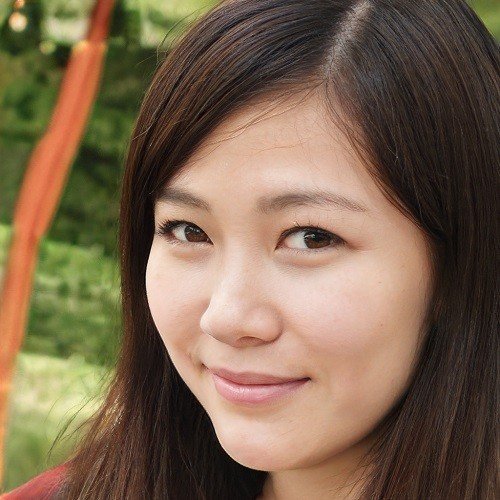 Edna K. Martin is an expert in skincare and hair care. With years of experience in the beauty industry, she has developed a deep understanding of the science behind healthy skin and hair; has a wealth of knowledge about the latest products and techniques. She is a certified skin care coach and has helped many people achieve a clearer and healthier complexion. As a hairstylist, View Profile ››