As an Amazon Associate I earn from qualifying purchases. Learn More
You've spent years working on these long, straight locks. Your hair is finally most of the way down your back, you have a big birthday celebration this weekend, but all you can think is 'my hair has no volume'. Your gorgeous head of hair looks flat and void of life. It looks depleted and lost. But do not worry; you have not grown these straight locks to falter now.
How to Add Volume to Straight Hair? Fortunately, there are a number of ways you can Add Volume to Straight Hair and bring it back to life. Continue reading to learn how you can turn that head of hair into the envy of every girl at this weekend party.
How to Add Volume to Straight Hair?
If you are looking for straightened hair with volume then follow these steps:
Step 01: Straightening Dry Hair
Applying Heat Protectant
Ensuring you apply a heat protectant to your hair is a vital part of not only protecting the health of your hair but also aiding in giving it volume. Failing to apply a heat protectant will lead to your hair getting damaged. It will become extremely dry and brittle; this means the job of making it appear full of life will be that little bit harder. So look after your hair and keep it healthy with a heat protector.
Related: How to Straighten Thick Hair
Straighten In Steps
If you have thick hair and you plan on straightening it in layers as many of us do, then clip the top half of your hair into a bun first. You can then separate your hair into easily accessible sections. This will mean you can methodically work your way through each layer of hair ensuring it's as straight as it can be. On that front, always start from your hairline and take a small section of your hair at a time; 1-2 inches would be the optimal amount.
Clamp the iron on this section as close to your hairline as you can without burning your scalp. It is important to not fall into the trap many of us do, which is to pull the irons down. Instead, you want to pull the iron up and away from your hair for the first few inches before sliding them down with your hair. This is a crucial step, pulling it up and away will give it that all-important volume.
Process
You then follow those steps as you work the hair straighteners through the rest of your hair. Be sure to do it in separate layers if you want to ensure the most efficient, straightening technique. Also, remember to always pull the hair away from the head before straightening down, this will give the hair the life and volume we are looking for.
Step 02: Straightening Wet Hair
Straightening your hair when it's wet is often easiest if you have just gotten out of the shower. But, just as with dry hair, it is important that you apply a heat protector first. Particularly focus on the ends of your hair, as they are likely to get damaged and look frizzy first.
Related: How to Get Thicker Hair
Separate Your Hair
You then need to separate your hair into sections as we did for dry hair. So firstly put the top half of your hair into a loose bun. You then went to take a small section of your hair from the hairline, whilst placing a hair brush underneath it.
The Hairdryer
The hairdryer then comes into play. Holding the hairdryer close to your hair, move both hairdryer and hairbrush in unison. But, again slightly pull your hair away from your head before going down. This will give it the volume and life we are looking for and stop it from looking like your hair is stuck to your head. This will help to dry your hair completely straight and doing it in layers will achieve dry hair swiftly.
If your hair is not dry, rotate the hairbrush back in and repeat the process until your hair is both smooth and dry. Always leave your hairbrush in your hair until your hair has cooled sufficiently.
Related: How To Prevent Split Ends
Introduce The Straighteners
You then want to work your hair with the straighteners following the same procedure as you did for your dry hair. Take it a layer at a time and if there is a slightly wavy bit, slowly tease it through the straighteners again. This should give your hair a straight but full-of-volume look. If you want even more volume, run a paddle brush through your hair and then pass the straightener through your hair again, then angle the brush even further up, to begin with.
Products That Will Add Volume
If you want straight hair with volume then you need to invest in a volumizing shampoo. This will give your hair some more life and movement to play with. If you want to step it up even further and give your straight hair that added volume, then buy a volumizing mouse or hair spray. For volume, hair products are essential. When it comes to volume hair you have to accept help from products.
It's the fastest and most effective way to give your hair that added volume. Plus, they are easy to use and with the internet at your disposal, you can find reviews on every product and expert recommendation.
How to Add Volume to Straight Hair FAQ
Now You're Armed With The Knowledge
I have outlined the crucial steps to follow if you want to add volume to your hair when straightening it. I have covered the procedure for both dry hair and wet hair. Following those steps will see that when you go to that party this weekend, your hair will be the talk of the night, and for good reason.
If you don't think you have achieved enough volume from this straightening method then it is also worth investing in some of the products available on the market today. The two that I would recommend most for straight hair with volume, are volumizing shampoo and a volumizing hairspray. Both can give your hair some substance and strength that will make for a bold, unforgettable look.
About Author (Edna K. Martin)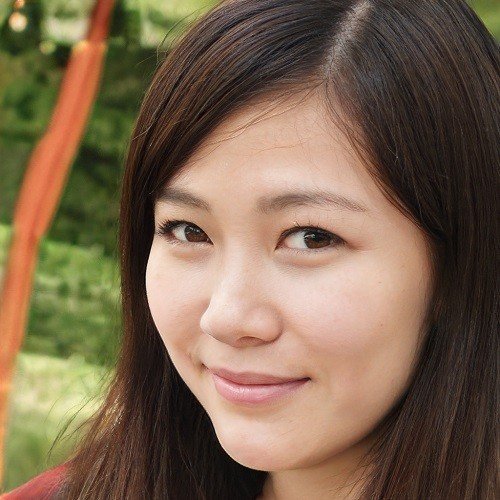 Edna K. Martin is an expert in skincare and hair care. With years of experience in the beauty industry, she has developed a deep understanding of the science behind healthy skin and hair; has a wealth of knowledge about the latest products and techniques. She is a certified skin care coach and has helped many people achieve a clearer and healthier complexion. As a hairstylist, View Profile ››