As an Amazon Associate I earn from qualifying purchases. Learn More
Have you ever prepared and left home in a hurry, and then a thought crossed your mind that maybe you did not turn off your flat iron? Trust me; you will not have peace of mind after this. It is either you go back home to check out if you did, or if you don't have someone at home to check for you, or you cross your fingers and pray that you turn off your hair straightener.
It would be best to use a flat iron with an automatic shut-off feature to avoid getting that butterflies-in-your-stomach feeling of having no idea whether you turn your flat iron off. This is a flat iron that will turn off automatically after a set time of no use. It is usually between 30-90 minutes, depending on the flat iron. Such a heating hair tool will prevent fire accidents and will also give you peace of mind. Here is a list of the best flat iron with auto shut-off that you can try:
Our Top Picks
6 Best Flat Irons With Auto Shut Off
Related: Top 6 Best 1/2 Inch Flat Irons In 2023
This is one of the best hair straighteners with auto shut off and other unique features that you will love. It automatically shuts off after 60 minutes of not being used. This is a safety feature that will protect you from causing accidental fires from hair heating tools.
It features 1-inch floating plates that have crushed pearls that ensure a smooth glide and one pass straightening. This reduces the amount of time your hair is exposed to heat, protecting it from heat damage.
This flat iron heats up fast in 15 seconds and reaches its highest temperature of 450℉. This saves your time as you don't have to wait for the iron to heat up. The high heat is ideal for straightening all hair types and provides professional results in no time.
Its plates have 8x more ceramic that uses negative ion technology combined with pearl ceramic technology for faster salon-quality results with less frizz and less damage to your hair. A combination of high temperature with constant heat will help you create faster salon-quality results.
Key Features:
Auto shut off features that turn off the iron after 60 minutes
Digital control with 9 heat settings and LCD temperature display
Heats up quick in 15 seconds
Plates have 8X more ceramic for less damage and frizz
This is a Nano-titanium flat iron that uses 1.5inches plates and allows you to style your hair like a pro. It is one of the fastest-heating flat iron in the market, and it uses ceramic heating technology that allows for one-pass heating. This saves your styling time and also minimizes the time your hair is exposed to damaging heat.
This digital flat iron has an adjustable heat setting ranging from 280-450℉, which gives you optimal control over the amount of heat to use on your hair type. This way, you can prevent frying your hair by using a lower temperature setting.
Its silver Nano-titanium plates use ceramic heaters, which help prevent frizz and seal in moisture in your hair strands, providing smooth, soft, silky, and shinier hair. You can also use the flat iron for creating curls and flips.
This is one of the safest flat iron to use because it automatically decreases the temperature to 380℉ when left unattended in between use. Its built-in ceramic heaters allow instant heat recovery, which ensures there is consistent heat during use. After 40 minutes of continuous non-use, this flat iron will shut off automatically.
Key Features:
Dual voltage for worldwide usage
40 minutes auto shut off feature
Adjustable temperature
Silver titanium plates
This is a 2-in1 flat iron and curling iron that is ideal for frizzy and curly hair. It uses 1-inch titanium plates that are narrow enough to create bangs and flips. This flat iron uses advanced PTC ceramic heaters that release negative ions to eliminate frizz from high temperatures leaving your hair silky soft, shiny and healthy.
This flat iron comes with round-shaped edges that help you to create versatile hairstyles. So whether you want smooth straight or curly hair, you can achieve that with this flat iron and curling iron. It comes with adjustable temperatures from 270℉ to 410℉, making it suitable for all hair types.
With an LCD temperature display, it is easy for you to control and see the amount of heat you are using on your hair. For smooth hair, choose lower temperature settings to prevent frying your hair and use a higher heat setting on coarse, thick hair for faster straightening.
With a 60 minutes' auto shut-off feature, this flat iron is safe to use because in cases where you forget to turn it off, you will not be worried about it burning down your house.
Key Features:
Dual voltage for global usage
60 minutes auto shut off features
Has 15 temperatures settings
2-1n1 travel hair straightener and curler
Related: 6 Best 1 Inch Flat Irons In 2023
If you are looking for a flat iron that will give you smooth and shiny results, go for T3 Micro Lucea Professional Straightening Iron. It uses rapid heat IQ technology that offers advanced heat precision for frizz-free hair and one-pass results.
It comes with 9 adjustable heat settings to suit all hair types and textures. It has a smart microchip that actively monitors and adjusts heat fluctuations to ensure consistent heat is maintained throughout the whole straightening and styling process. Its ceramic plates glide smoothly through your hair, adding shine and minimizing frizz.
The flat irons come with one-hour auto shut-off features that will turn off the iron if it is not used for one hour continuously. This safety feature keeps you worry-free even if you forgot to turn off the iron after use.
Its 360° professional swivel cord will not come your way when trying to style your hair at any angle. Instead, it uses a one on/off/ adjusting button that makes it easy to use.
Key Features:
9 Adjustable heat temperature to tailor your temperature setting
One-hour auto-shutoff feature
Dual voltage for global use
360° professional swivel cord
The GHD classic original hair straightener uses ceramic heating technology to help you create sleek and smooth hairstyles every day. It smooths your hair and eliminates frizz creating lasting results. It reaches a high heat of 365℉, which is enough to suit all hair types and textures while protecting your hair from excess heat damage and hair breakage.
Its ceramic plates glide easily on your hair and come with rounded barrels, which help to create versatile and snag-free styling. With a universal voltage, you can use this flat iron anywhere in the world.
This flat iron heats up quickly in only 20 seconds to reach high heat settings. It also has an automatic sleep mode of 30 minutes of non-use, a safety feature that prevents accidental fires. With its 9ft swivel cord, you can straighten and style your hair from any angle easily.
Key Features:
30 minutes automatic shut off features
Dual voltage for universal usage
Has round barrels with floating plates for versatile styles
Heats up fast in only 20 seconds
This is 1-inch titanium flat iron that helps you create sleek, silky hair in seconds. Its titanium floating plates heat up quickly in30 seconds which saves your straightening and styling time. It has 6 temperature settings with a high heat of 450℉ to suit all hair types.
Whether you want super straight or wavy hairstyles, all is achievable using this flat iron. It has an ionic generator that releases negative ions when heated, which helps to reduce frizz and adds shine to your hair.
This ultra-sleek hair straightener is not only classy but safe. It has an auto-shutoff mode that turns the iron off when left unattended for long.
Key Features:
6 heat settings up to 450℉
Heats up fast in 30 seconds
Automatic shut-off feature
It uses ceramic and titanium technology that protects your hair against heat damage.
Related: Xtava Professional Flat Iron Review
How To Choose The Right Flat Iron With Auto Shut Off?
No matter how much you think you are careful, you may have those days when you think you did not switch off your hair heating tools. This is probably because you woke up late, and you were rushing to prepare to head for work or anywhere. Unfortunately, these thoughts may not give you peace of mind, and you may have to rush back to the house to confirm if you unplugged your flat iron.
Using auto shut-off straighteners saves you from this misery. You would have peace of mind even if you forgot to switch off your flat iron because it will switch itself off automatically when left unattended for long.
Also, house fires are commonly caused by heating devices. You can avoid causing fire hazards by simply using a flat iron with an automatic shut-off feature.
Frequently Asked Questions
Do all flat irons have an automatic shut-off feature?
No. not all flat irons come with this safety feature. When buying one, always ensure it has the automatic shut-off feature for safety purposes.
How long does it take for a flat iron to shut off automatically?
It depends on the brand, but it is generally between 30-90 minutes. When the automatic shut-off set time is achieved, the iron starts to cool down until it's completely off. This prevents nearby surfaces and things from heating up and causes a fire.
Can a flat iron cause fire?
Yes. When a flat iron is left on for a long time, it poses a high fire risk, especially when it is left on nearby flammable materials.
Conclusion
Anything with automatic features comes to make your life easier.
That is why you should get a flat iron with an auto shut-off. The feature protects the iron from high heat, which can damage it.
It also prevents the fire risk that it could cause when left unattended for too long. You will also have less worries even when you forget to shut it off.
From our list of the best flat iron with auto shut off, our top pick is the Remington S9500 Pro Pearl Ceramic Flat Iron that shuts off automatically after 60 minutes of non-use.
It also has some cool features like adjustable heat settings and heating up quickly. It is a safe iron that you can trust.
About Author (Edna K. Martin)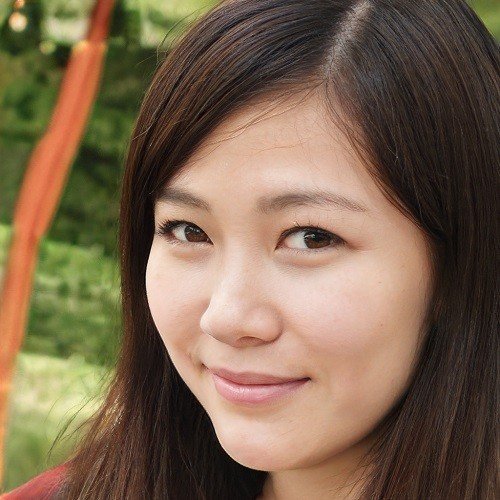 Edna K. Martin is an expert in skincare and hair care. With years of experience in the beauty industry, she has developed a deep understanding of the science behind healthy skin and hair; has a wealth of knowledge about the latest products and techniques. She is a certified skin care coach and has helped many people achieve a clearer and healthier complexion. As a hairstylist, View Profile ››