As an Amazon Associate I earn from qualifying purchases. Learn More
Do you love rocking your perfectly straightened hair but cringe at the thought of the time it would take to blow it dry first?
Here's great news!
You can avoid the stress by using the Wet to Dry Flat Iron.
Keep reading this article to discover how to use this innovative tool, its advantages, and tips for buying the best on the market.
What Is a Wet To Dry Flat Iron?
Before now, the practice was to first dry wet hair with a blow-dryer before using a flat iron to straighten it.
Wet-to-dry flat irons are new generation flat irons that take away this two-step process and save time by drying and straightening your hair in one step.
They come equipped with unique venting systems that extract excess moisture from damp hair. The extracted water is then converted to steam and released via specially crafted holes.
Manufacturers of these wet-to-dry flat irons claim that the steam vent technology allows these tools to straighten the hair without causing damage to it.
Related: How to Flat Iron Natural Hair Like a Celebrity Hair Stylist
What Are the Advantages of Wet To Dry Flat Iron?
Enough about what wet-to-dry flat irons are. Let's take a look at the juicy benefits wet to dry flat irons have to offer you.
Save Time
The value of your time cannot be overemphasized, and the fact that this iron achieves this is beautiful.
The wet to dry flat iron was invented to reduce the time spent trying to achieve a straightened look. It speeds up your entire beauty process and allows you to skip the blow-drying step after the shower.
Prevent Damage To Your Hair
Everyone who has used the regular hair straightener knows just how much those tools can damage your wet hair. They are not designed to work on wet hair, so they automatically burn, boil and break off.
Although wet to dry flat irons look similar to regular hair straighteners, they use a steam technology that carefully removes water from your damp hair.
Thus, they effectively dry and straighten out your hair without causing any damage.
Pretty impressive, right?
Leave Hair Straight for Longer
Wet to dry irons allow you to straighten your nearly dry hair and rock it longer than traditional hair straighteners.
You may ask, how is this possible?
The smart moisture retention feature is possible to set the amount of moisture you need for that look.
Related: Silk Press vs. Flat Iron
Less Frizz/Frizz-free Hair
I know how annoying to notice your hair starts frizzing, especially after all the hard work you've put in.
Thankfully,
With wet to dry flat irons, you can quickly achieve and maintain a frizz-free look.
The steam technology these innovative flat irons use efficiently absorbs static, closes the hair cuticles, and leaves your hair looking straight and silky.
What is the Best Way To Use a Wet To Dry Flat Iron
A rule of thumb for using wet to dry flat irons is to use on towel-dried hair. I can tell you first hand that if you use these flat irons on very wet hair, they will produce a lot of steam and burn you.
I have outlined the entire process of using wet to dry flat irons below to help you achieve the best results.
Wash your hair with shampoo, taking care to loosen the knots in it.
Rinse and towel dry to get rid of the excess water.
Use a heat protectant to limit potential heat damage.
Set the iron to wet mode and select the proper temperature settings for your hair type.
Start with the lower sections of your hair and work your way up. Be sure to point the vent holes away from your scalp and hands.
5 Tips To Help You Choose the Best Wet To Dry Flat Iron
Wet-to-dry flat irons are a long-term investment, so you should get the best value for your money.
One way to ensure that you buy the best is to read the product description carefully; that way, you know what you are getting.
Here are some tips to help you select the best wet to dry flat iron for you.
Related: Flat Iron Temperature Guide
Decide What Works Best for Your Hair
Wet-to-dry hair straighteners have either titanium or ceramic plates. Flat irons with ceramic plates generate far-infrared heat and straighten your hair gently.
They come with mineral tourmaline that gives your hair a silkier and shiner finish. On the other hand, flat irons with titanium plates heat up faster and better suit people with thick hair.
Consider the Size of the Plate
Choose an iron with the correct plate width. The plate size determines the quality of results you will enjoy. So, for coarse hair, stick with one that is at least 1⅓ inches.
Choose One With the Key Features
There are key features that make great wet to dry flat irons stand out from the crowd.
These features include smart moisture adjustment, drying vents, antistatic technology, wet/dry indicator, and floating plates.
The product descriptions will help you deduce if these features are contained in the product.
Consider the Heat up Time
The primary purpose of getting a wet to dry steam iron is to save time.
So it makes sense that one of the determining factors for whether or not you should go with that flat iron is how fast it heats up.
Some heat up in less than 20 seconds and offer you perfect results.
Look for Extra Features
Take advantage of flat irons that come with extra features like an extra-long cord, temperature control, auto-shut-off feature, and LCD.
Bonus: Top 3 Wet To Dry Flat Iron
Here are the top wet to dry flat irons available today.
Conclusion
Wet to dry flat irons have taken over from the traditional hair straighteners.
If you use them properly, you will enjoy better, longer-lasting results in half the time as the standard flat hair straighteners.
Leave us a comment on what you think.
About Author (Edna K. Martin)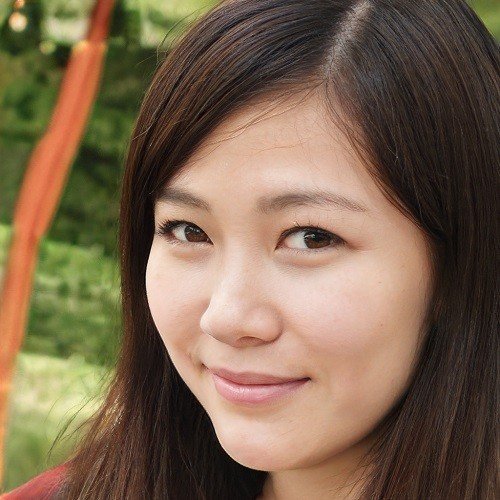 Edna K. Martin is an expert in skincare and hair care. With years of experience in the beauty industry, she has developed a deep understanding of the science behind healthy skin and hair; has a wealth of knowledge about the latest products and techniques. She is a certified skin care coach and has helped many people achieve a clearer and healthier complexion. As a hairstylist, View Profile ››