As an Amazon Associate I earn from qualifying purchases. Learn More
How to straighten hair without heat? That sounds like an understatement, something we'll toss aside for a rainy day. After all, why bother when you can be pampered at a salon and the results speak for themselves – right?
And hair experts have been telling women for years that there are particular chemicals and equipment that can give them hair that hangs dead straight, is shiny and healthy looking and is the envy of all our friends.
Today's women though have become aware that excessive heat, excessive hair styling, and chemical applications can actually cause damage to our lovely locks. It is true that hair appliances and products can cause damage if we do not use them correctly or use inferior tools.
So what's the answer?
There are millions of women that yearn for straight and sleek hair that swings and bounces with joie de vivre.
The question still remains, – "how to straighten your hair without heat?" But there is an answer, you don't have to worry – there are great and natural ways to achieve straight hair without the heat and harsh chemicals you want to stay away from.
Related: How to Get Thicker Hair Naturally
There are easy, less costly ways of straightening your hair without stepping out of your home, and they are waiting for you to discover the secrets!
How to Straighten Hair Without Heat?
Here are some natural ways …
1. Using a Flat Paddle Brush
Blow-drying hair with a flat paddle brush could be considered the cheapest and easiest way to straighten hair without heat to achieve professional-looking straight hair, particularly if you want to avoid the flat iron.
This brush has been designed to tame and maintain hair texture. If your hair is unruly and wavy, this type of brush will help you a long way.
As soon as you have washed and towel dried your hair, brush the hair continuously by using cool hair. It might not be that your hair turns out slick, but it will be straighter than the norm, and especially if you do it regularly.
2. Wrap Around
Even though this is also an old-fashioned method, if you are not going to use heat on your hair, it is excellent if you want to know how to get straight hair without heat.
While your hair is still damp, comb it out, detangling it. Divide your hair down the middle, dividing the two halves and wrapping your hair strands around your head, clipping it as you go around and around until it is all wrapped around your head and clipped.
Cover over with a silk scarf and sleep overnight with it for a beautiful silky head of straight hair the next day, adding extra volume and body.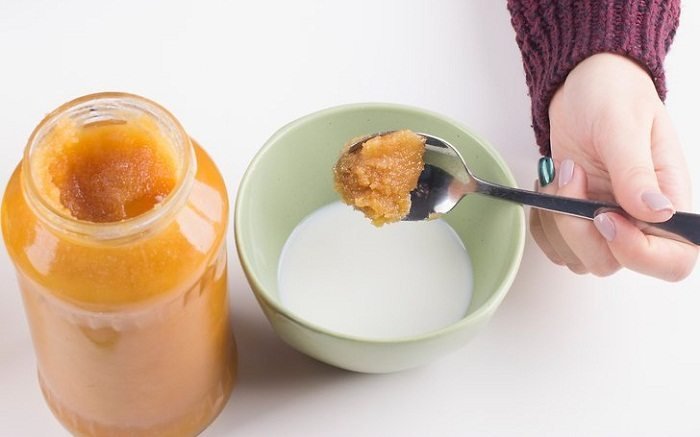 3. Natural Mask to Straighten Hair
It might sound messy and sticky, but some beauty blogs suggest a milk and honey mask. Take a cup of whole milk or some coconut milk and add I tablespoon of honey. Mix up and soak in hair for an hour before washing out.
Another suggestion is to mix 2 cups of milk with an egg beaten up and left on the hair for 10 minutes. Squeeze out the excess mixture and cover with the plastic cover wrap for a further 30 minutes before washing out and drying with a brush.
This mask is one that you apply two times a week for 2 months just to relax and straighten the hair. You take 1 cup of coconut milk; add 5 or 6 tablespoons of lemon juice with 2 tablespoons of olive oil and 3 tablespoons of cornstarch.
You heat everything at low heat stirring until smooth. After it is cooled, apply it to the hair, leaving it on for 30 minutes or so before rinsing it out.
With all these methods, you can also add a couple of drops of coconut oil, and sweet almond oil to tame and de-frizz your hair and give it a smooth sleeker look.
4. Change The Products
That you use if you want to get your hair more relaxed, smooth and straight. Use shampoos and conditioners that are meant to smooth and straighten out hair. They offer more moisturizers, weighting down your curlier hair to make it straighter.
Related: Best Keratin Treatment For Curly Hair
5. Big Rollers For Straight Hair
Big rollers are simply great for straightening out your locks.  All you do is section the hair, rolling it onto the big rollers while it is still wet. The larger rollers make your hair the straightest.
Don't go near the Velcro rollers though; they tangle up and damage your hair. Rather use magnetic tape or plastic ones, securing with pins.
Don't put too much hair on one roller either; rather use thin sections of hair, preferably using about 12 rollers to do all your hair. Apply a bit of leave-in-conditioner before using the rollers to keep your hair from tangling and to keep it moist.
Once all your rollers are in, wait until the hair has dried completely and naturally. Once you take the rollers out, you can brush out with a paddle brush, brushing through all the way.
6. Rubber Bands
If your hair is long, separate the hair into either one or two ponytails whilst still damp. Start like one normally does with a ponytail with a rubber band at the root and then add a band every quarter of an inch or so further down.
Just make sure the bands aren't applied too tightly on your hair so that you minimize the appearance of indentation marks where the rubber bands were.
Sleep like this at night with a silk or satin cap over your hair-do, taking out the bands in the morning to reveal soft and straight hair.
7. Twist-A-Bun
If your hair is finer and you don't have very curly hair, you might be able to straighten your hair by twisting it into a bun.
Your hair should be damp as you twist it like a rope, finally pinning the end strands neatly into the bun with bobby pins. Let it dry naturally, and then brush it out.
When All is Said and Done
We all know that our bodies greatly benefit from detoxing them every now and then, away from all that junk food and toxins. Well, our hair also needs that downtime too.
By downing the hot tools and chemicals for a while or once and for all, you will notice how your hair texture improves; your hair will be softer and easier to run your fingers through.
Though professional flat irons and chemical hair straighteners can fulfill your dreams of beautiful sleek hair temporarily, they can cause damage to your hair in the long run.
Related: 20 Best Natural Hair Care Tips
There's no getting away from the fact that they dry out your hair, split ends develop from the resulting fragile hair and your hair can be downright ruined; literally drying up from all its precious moisture being sapped away.
Once your hair is damaged, it will be difficult to retain the glossy mane you once had.
Natural Rules
A couple of drawbacks to not heat blow-drying your hair are simply that it takes much longer for hair to dry naturally. The other is that you can't just dry your hair after washing and conditioning; run a towel over your head and expect your hair to turn out smooth, shiny and straight.
Hair stylists will tell you that if you don't want to use heat you can still work some magic on your hair with microfiber towels and good oils and creams. Towel dry your hair gently with a microfiber towel which is ultra–absorbent. You can also apply things like anti-frizz serums, primers, or leave-in conditioners to control frizz and add extra smoothness.
Never use a brush on your wet hair, rather detangle using a wide-toothed comb. This will avoid breakage. For curlier hair use a wide-toothed comb on wet hair and a wet brush for straighter hair.
How to Straighten Hair Without Heat – FAQs
---
Conclusion
Fortunately, there are some wonderful natural hair straightening tips, How to straighten hair without heat – You can follow that can come straight from your own kitchen or just by following some simple methods that yip, might take a bit longer,
But are worth the effort to keep your hair looking plain wonderful, pampered and loved. Try the above methods; they are the perfect answers for getting your hair straightened naturally and beautifully. Your hair will thank you by doing all the talking for you.
About Author (Edna K. Martin)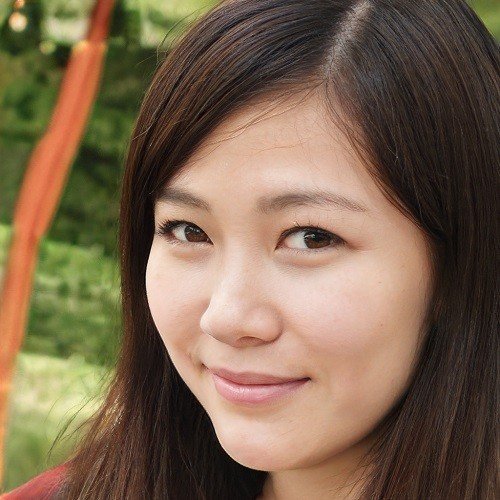 Edna K. Martin is an expert in skincare and hair care. With years of experience in the beauty industry, she has developed a deep understanding of the science behind healthy skin and hair; has a wealth of knowledge about the latest products and techniques. She is a certified skin care coach and has helped many people achieve a clearer and healthier complexion. As a hairstylist, View Profile ››