As an Amazon Associate I earn from qualifying purchases. Learn More
Do you want to replace or buy a flat iron? It can be daunting to figure out where to start as there are so many brands in the market. However, knowing what to expect from each brand and where the price ranges can make the task much more manageable. Depending on how much you want to invest for your hair straightener, this article will help you select the best flat iron brands.
HSI
The HSI professional is a highly rated brand that manufactures high-end flat irons. They make salon-quality and home use hair straighteners that are durable and produce lasting results. Their plates also come with the floating design giving you the flexibility to curl, flip, or straighten your hair.

HSI mid-range hair straighteners range from $40-$80, and the high-end ones go to up to $100. About 33000 people give the HSI brand a five-star review on Amazon, making it the best-selling hair straightener.
It has ceramic and tourmaline plates that provide the smoothest finish. It has an extra-long cord and dual voltage for easy travel. It comes with bonus gloves, poaches, and its heat range from 140-450 degrees Fahrenheit.
Related: Different Hairstyles With Your Flat Iron
Babyliss Pro
This is a big brand that specializes in professional hair straighteners. You will most likely find Babyliss Pro equipment's in most salons. Professional hair stylists love this brand for a good reason.

It has unique features like titanium plates that are longer than the average plates. That helps to speeds up the straightening process; also, the flat iron is ultra-thin, which helps in straightening even the pesky baby hairs the price ranges from $60-$180.
Conair
That is another brand Conair that brings high-consumer grade hair straighteners that give excellent results. Their newest product is the Conair Infiniti Pro Rainbow Titanium Flat iron that is made of rainbow titanium plates.
This not only makes this hair straightener cute, but also, the plates have a powerful ion generation that helps in reducing frizz. It also comes with an adjustable heat setting that allows you to customize your straightening process. It has an automatic shut off just in case you forget to unplug. The price is under $50.
Remington
Remington brand does not produce professional flat irons. However, their products are a good option for more than just casual use. It has flat irons that have larger plates to help straighten more hair at a time.

It also heats pretty fast and gas an inbuilt silk ceramic technology that de-frizzes the hair fast. It is incredibly cheap, ranging from $20-$50, making it super affordable. It is suitable for every hair type and comes with digital heat control and an automatic shut-off.
Related: How To Clean A Flat Iron
Bio Ionic
This is a brand that produces one of the most revered and high ends flat irons. Prices can shoot up to $300. It is, however, a brand that you can invest in as the returns pay off every single time you use the hair straightener.

It gives impeccably straight hair that is silky and smooth. This is because of its ceramic plates that are infused with natural volcanic minerals. You can't go wrong with a Bio Ionic brand.
CHI
CHI is one of the well-known powerful brands in the hair straightener industry. It was the first brand to introduce ceramic flat irons in the market. The brand makes plates that lass for years and comes in every size, variety of designs, and colors with a lot of features.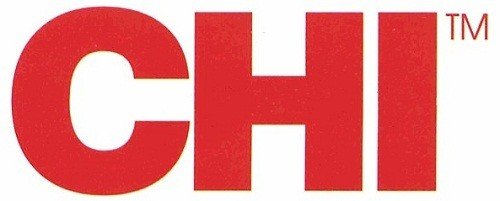 Their newest flat iron is the CHI G2 Ceramic and titanium that is designed to give you silky and shiny hair without any snags. It also has an easy to read color-coded temperature setting.
Related: Flat Iron Sizes Consideration
Croc
The other established brand in the flat iron industry is Croc. It specializes in making professional hair straighteners with different materials and a variety of sizes.

The unique thing about Croc hair straighteners is that the company specializes in an ergonomic iron shape that is easier to clamp and feels more comfortable at hand. You can also grip the flat iron firmly without feeling any heat through the handle. This is unlike most of the flat irons.
GHD Platinum
Good Hair Day (GHD) is a brand that is perfect for all hair types. With only 20 seconds, this flat iron has heated up already and reached the maximum temperature of 365 degrees Fahrenheit. GHD is the only brand that offers optimal temperature for straightening your hair with as minimal damage as possible.
The brand believes that 365 degrees Fahrenheit is the maximum temperature the hair can handle without getting damaged. It is made with lighter material, which makes it less strenuous in your hands.
Sedu Professional
Sedu brand is a company that produces one of the hottest flat irons. Its maximum temperature goes to 450 degrees Fahrenheit. It also comes with wider plates that make it the ideal flat iron for people with thick hair.
Due to its high temperature, you can straighten each strand without having to go over it too many times. It heats up quickly, eliminating frizz and static quickly.
Kristin Ess
This is a brand that brings a3 in 1 flat iron. The perfectly rounded outer shape with curved titanium plates makes it your ideal tool for perfect straightening, curling and waving your hair. It is a high performing hair straightener that is affordable. It heats fasts and evenly and comes with an automatic shut-off. It only cost about $80.
Xtava Infrared
Xtava is a flat iron brand that makes infrared flat iron. With massive 2 inch wide plates, it's a perfect hair straightener for people with thick, kinky, coarse hair. Everything about this hair straightener is standard. Temperatures range between 265-445 degrees Fahrenheit.
Plates are made with tourmaline and ceramic giving your hair a smooth, shiny look. It has infrared technology that allows heat to penetrate the entire strand.
T3 Single Pass
Just as the name suggests, T3 is a brand that produces flat irons that straighten your hair with a single pass. It is specially designed for people with thick, full hair. It has a one and a half-inch plates that are made with tourmaline and ceramic. If you are looking for a hair straightener that saves your time, T3 is your brand. Price ranges from $180-$230.
Cloud Nine
Cloud Nine is an award-winning flat iron brand. Its flat irons heat up fast, and it's ideal for medium to long hair. It has easy to use temperature controls and also a unique 360° swiveling cord. This flat iron has mineral-infused ceramic plates that help in minimizing frizz in your hair.
Drybar
Drybar is a brand that caters to those tiny and stubborn hairs along your forehead. It is small in size, and thus it can catch even the most delicate hairs. It comes with a pouch that serves as its travel bag and a heat protection pad. It is very affordable prices falling under $50.
Others Brands
This is not the list of all the flat iron brands. There are very many brands in the market that could not fit in this list. However, these are some of the well-known brands in the hair industry.
About Author (Edna K. Martin)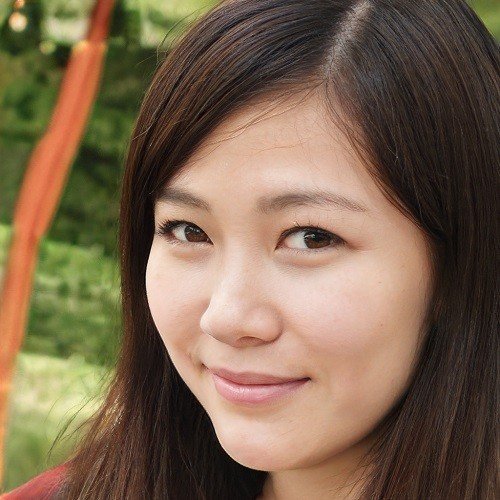 Edna K. Martin is an expert in skincare and hair care. With years of experience in the beauty industry, she has developed a deep understanding of the science behind healthy skin and hair; has a wealth of knowledge about the latest products and techniques. She is a certified skin care coach and has helped many people achieve a clearer and healthier complexion. As a hairstylist, View Profile ››