As an Amazon Associate I earn from qualifying purchases. Learn More
There is a vast difference between cheap and expensive hair straighteners.
Cheap is expensive, and you may find yourself spending more money when you buy a cheap straightener because you will have to replace it often.
However, this does not mean that you end up breaking your bank to purchase quality hair straighteners.
There are cheap good hair straighteners in the market too. When it comes to buying hair straighter, you surely get what you pay for.
The fact is,
There is a massive difference in the results between cheap and expensive straighteners.
Don't buy a cheap flat iron! YES. You may buy BUT please not expect it to give you professional results.
This article will expound on the differences between cheap and expensive flat irons so that when you go to the store, you will know what you are settling for.
Here we list a top 5 cheap flat irons, that help you to short your list to choose the best one:
Here we list a top 5 expensive flat irons, that give you more quality tools than the price matter:
Cheap Vs Expensive Flat Irons: What The Difference?
Related: Flat Iron Brands
Short Term vs. Long Term
Are you buying a flat iron for short-term or long-term use? A flat iron is something you probably use on a daily or weekly basis. Buying professional hair straighteners is expensive. However, in the long run, it will give you better results and also last longer, unlike buying a cheap flat iron that will break easily.
An expensive flat iron has the technology, and it is made up of materials for giving you professional results. Instead of settling for a cheap hair straightener, it is better to save for a flat iron that will last longer. That will save you the many trips to the store to replace your flat iron.
Heating Is Everything
Most of the cheap hair straighteners do not heat up enough. That means that you will not get enough heat to straighten your hair. You end up taking forever since you have to make many straightening passes to remove all the frizzes.
Something you could do in ten minutes ends up taking much time. Also, cheap hair straighteners do not get consistent heating all over the plate. Due to a lack of consistency, you will end up with some cold spots and patches on your hair that are not straight.
With the uneven distribution of heat, your hair won't look all straight during the day. It may look straighter than it was, but the frizzes will return later in the day, and your hair will end up looking like a total mess.
Related: Different Hairstyles With Your Flat Iron
The Plate Material Dictates The Price
When it comes to hair straighteners, the material that makes them matters a lot. It is the material that determines whether the flat iron will be cheap or expensive. Quality flat irons are made up of materials like pure ceramic, tourmaline, or titanium. Forget about the cheap hair straighteners that are made of materials like glass or metal.
The plate material matters. Metal or glass plates do not conduct heat well. That means that using such flat irons; you will end up with a whole lot of cold spots leaving your hair in a mess. Such hair straighteners also break up very quickly. That is unlike the expensive hair straighteners that are made up of materials that last for a long time.
Ceramic flat irons are famous for their ability to heat evenly. That means that you will not get cold spots, and your hair will be straight after doing a few passes. Ceramic flat irons are the most common and probably the cheapest in the market.
However, don't confuse between a pure ceramic hair straightener and one that has a ceramic coating. Flat irons made with pure ceramic are expensive. Their ceramic-coated counterparts are relatively cheaper. What happens with the ceramic-coated flat irons is that after using them for a while, the ceramic coating peels off.
This leaves your hair straightener with areas that do not hold heat. This can easily cause snagging your hair and damaging it. Even if the ceramic coated hair straighteners are cheap, they should be sued with extra caution so that you don't end up damaging your hair.
Tourmaline plate is infused with ceramic, which makes it an expensive hair straightener. It has a very high output of negative ions, which helps in straightening your hair in one go. The other quality of tourmaline hair straightener that makes it expensive is the fact that it generates moisture-locking ions.
That means that your hair moisture and natural oils are protected from heat exposure leaving your hair looking all hydrated and healthy. The tourmaline plates are also extremely smooth and give your hair a sleek, shiny, glossy look.
That is a flat iron that not only produces excellent results but also protects your hair from burn and damage. These are qualities you will never get with a cheap hair straightener. Titanium hair straighteners are the most expensive. That is because they are made of a material that is the best conductor of heat.
With this, it heats up fast and maintains the high temperature for long enough; you don't have to go over the same place over and over. One pass is enough for people with light hair. No matter how messy your hair is, with a titanium hair straightener, a few passes will be enough to straighten your hair.
Titanium is also the most durable material among the other flat irons materials. It lasts for years, meaning you don't have to replace it often. It is also very lightweight, and these are some of the characteristics that make it superior to other hair straighteners. It is pretty much expensive but worth it.
Related: How To Clean A Flat Iron
Temperature Matters
Temperature is very vital when it comes to the effectiveness of your hair straightener. Cheap hair straighteners are not able to reach high temperatures and do not distribute heat evenly. The expensive hair straighteners are made with quality materials that can achieve high temperatures faster and maintain them at a consistent temperature throughout your straightening session.
Expensive hair straighteners also have a digital temperature reading screen where you can read and adjust heat to the preferred degrees. With this, the chances of burning your hair are very minimal.
At The End Of The Day
The expense of a quality hair straightener should not be a big deal. That is because it will last for years. Getting a cheap professional flat iron is impossible. An inexpensive flat iron that is good is also impossible. Invest in a quality hair straightener because, in the long run, you will save money and get professional results.
About Author (Edna K. Martin)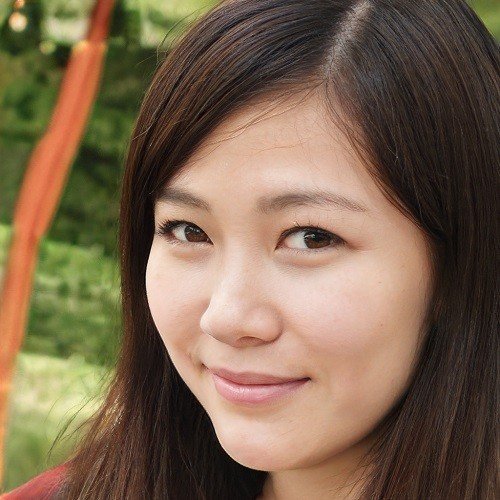 Edna K. Martin is an expert in skincare and hair care. With years of experience in the beauty industry, she has developed a deep understanding of the science behind healthy skin and hair; has a wealth of knowledge about the latest products and techniques. She is a certified skin care coach and has helped many people achieve a clearer and healthier complexion. As a hairstylist, View Profile ››