As an Amazon Associate I earn from qualifying purchases. Learn More
With so many flat irons flooded in the market, knowing what to look for while buying one can be a daunting process. Here is the flat iron buying guide to help you. Regardless of your hair type, a flat iron is something you need to make your everyday life simple.
Purchasing the best flat iron will help in taking care of your hair without causing any damage. Depending on your hair texture, this buying guide will highlight everything you need to know about flat irons.
In the end, you will be able to buy a flat iron that suits your hair and style. While buying a flat iron, you have to consider things like the plate materials, temperature settings, size, and versatility of the flat iron.
Related: Flat Iron Options
Flat Iron Buying Guide: Which Flat Iron You Should Buy
These steps will help you buy the right flat iron:
#1. Choose the Right Plate Material
Flat iron plate material comes in three forms. Depending on your hair texture, you can select one that suits you. They are;
Ceramic Plates Flat Iron
They heat very evenly and hold heat for as long as you want them. They allow an even distribution of heat, creating an even smoothing of your hair strands. Ceramic plates are best for straightening fine hair.
They are more versatile as they can be used on short, coarse, light or curly hair. The ionic power of the ceramic plate flat iron gives a healthy-looking hair that is shiny.
Titanium Flat Irons
That is a flat iron that heats and transfers heat fast. If you want a straightener that saves your time, this is your real deal. You don't have to wait for it to heat up. It holds high heat at a constant temperature.
That means that you don't have to go over the same section over and over to smoothen it.
Titanium flat irons are best for people with thick and coarse hair. Because of its high heat, it is not suitable for a person with light hair as it can scorch very easily.
The titanium also has an ionic charge which makes your hair look smooth quickly. Because of heating up fast, they tend to be pricier.
Tourmaline Flat Iron
Tourmaline is a gemstone coated on flat iron. That is one of the best flat irons because it is less likely to damage your hair. That is because it traps your hair moisture, making it look all good and healthy.
The heat on the plate remains constant, and because of its effective heat distribution, it can be used at a lower temperature.
Related: Flat Irons Plate Material
#2. Consider The Size of The Plates
Flat irons come in many sizes and widths. The length and thickness of your hair will determine the size of your flat iron. If your hair is short and delicate, you should buy a flat iron that can help you do smaller hair sections.
A flat iron with a narrow plate maybe 1.5- 1 inch will work best for your hair. The small plates are best for creating curls and also styling the areas that are hard to reach. Also, flat irons that have narrow plates are the best for traveling as they can easily fit in your bag.
For people with long, curly, and thick hair, you should buy a flat iron with a broader plate size. It helps you to do more hair in a shorter time, saving you much time.
#3. Go For Flat Irons With Flexible Heat Setting
Flat irons with a changeable heat setting allow you to use the correct heat range for your hair type. Beautiful delicate hair requires less heat to straighten. On the other hand, think, long, and curly hair will need a higher heat setting.
High heat may straighten your hair faster, but it is not suitable for all types of hair. To avoid damaging your hair, buy a flat iron with an adjustable heat setting so that you can adjust to the correct heat range depending on your hair needs.
#4. Choose The Right Shape Of The Flat Iron
Flat irons are not just merely flat. Their edges come in different shapes which affects their versatility. Flat irons don't have to be flat and dull. If you want to add a little touch to your hair, look for a flat iron with a style and design. A flat iron with a rounded edge will help in creating waves on your hair.
Related: Cheap Vs Expensive Hair Straighteners
#5. Check Out Features That Suit Your Lifestyle
Flat irons come with many features. For people with curly hair, a flat iron that has built-in comb teeth will help set unruly tresses. It is also suitable for men and women who jet set their hair.
For people who feel that they don't usually have enough time to get ready in the morning, a cordless flat iron will work best for you. An instant-heat flat iron will save you time in the morning.
It is also good to buy a flat iron with an auto-shutoff feature. It shuts off your flat iron after using it for long say 60-80 minutes nonstop. Flat irons using high heat can cause fire hazards if left unattended. An auto-shutoff feature in flat iron helps in preventing such fire hazards.
#6. Differentiate Between Price and Value
It is very likely to walk into the store and buy the first cheap flat iron that you come across. Budget and cheap flat irons are not the best. They break easily and more quickly and so you will be buying them more often.
Worse, they may overheat and burn your hair. They may also have an uneven distribution of heat leaving undone patches on your hair.
Go for a quality flat iron that will last longer and have excellent results in your hair. In most cases, the best quality flat irons are a bit pricier but are worth your penny. That includes flat irons like professional straighteners.
Conclusion
This flat iron buying guide will help you shop for the quality flat iron that will suit your hair needs. It is also good to read reviews online for a specific brand before settling for it. Here we write in detail for all flat iron brands.
About Author (Edna K. Martin)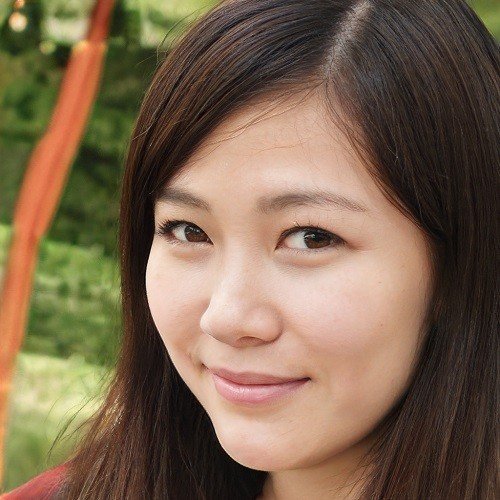 Edna K. Martin is an expert in skincare and hair care. With years of experience in the beauty industry, she has developed a deep understanding of the science behind healthy skin and hair; has a wealth of knowledge about the latest products and techniques. She is a certified skin care coach and has helped many people achieve a clearer and healthier complexion. As a hairstylist, View Profile ››