As an Amazon Associate I earn from qualifying purchases. Learn More
Thinking of replacing your old flat iron for straightening your hair? A hair straightener is much more than just hot plates going on your hair. You should look for specific properties to; get the best flat iron, prevent hair damage, and avoid damage to other properties.
Flat Iron Options: Make You Easy!
Here are some of the features that you should consider when purchasing one.
Related: Flat Irons Plate Material
Plate Type
The ceramic straightener is the best for your hair if it is sensitive, delicate, wavy, and easy to straighten. Ceramic straighteners mostly combined with tourmaline plates, distribute heat more evenly and at a lower temperature which is less damaging to the hair. Titanium straighteners, on the other hand, are best for coarse, curly, and harder to straighten hair.
Titanium plates' heats up faster and reach much higher temperatures than ceramic plates but, high temperature causes more damage, especially to delicate hair. Depending on your hair type, select flat irons with the right material plate that suits your hair.
A Digital Screen
A flat iron straightener with a digital readout is the best, especially for people with sensitive hair. It shows the temperature degrees on the screen, which will help you not to use too low or too much heat.
If you want to get the exact temperature to get your hair straightened and don't damage the hair, buying a digitized flat iron is a must. This will also help to reduce overheating, which causes permanent hair damage.
Related: Cheap Vs Expensive Hair Straighteners
Auto Shut-off
Auto shut-offs flat irons are best, especially for people who often forget to shut off the flat irons. This is because they shut themselves off when not in use. This feature is crucial as it helps to prevent the damaging of surfaces in case you forget to switch them off or are carried away by something else.
An auto shut-off can prevent fire hazards in your house, especially if you are using high-consuming heat flat irons. Getting one with 30 minutes or less shut-off is the best as beyond that time a lot of damage could be made in your home.
Location of Control Buttons
The location of the control buttons also matters to some extent. If they are positioned on the exterior, it may be difficult to use the flat iron since you may accidentally change the temperature while straightening your hair.
This can lead to either adding on some heat which could burn your hair or lowering the temperature and spending much time straightening your hair. It is good to ensure that the buttons of your flat iron are in a place where they can't be easily changed or are lockable.
Related: Flat Iron Brands
Flat Mat
This is one of the essential accessories used to place your flat iron. Though it does not come with the straighter, it is worth investing in, and it's also very cheap. The flat mat takes in all the heat from your straightener after using it.
The good thing is that it does not transfer any of the heat to your counter. This prevents any damage your flat iron can cause to your table even if you forget to shut it off.
Flat Iron Stand
A flat iron stand helps you in keeping it off your counter. It protects both your straightener and your counters some flat irons have independent stands while others come with intact stands that you can easily hide on your straightener body while using it. The stand helps you to keep everything in place when you are not using it.
Conclusion
Flat irons come with different features. Before settling for one, it is good to consider some of these features so that you get a quality straightener that will be easier to use and hazard-free.
About Author (Edna K. Martin)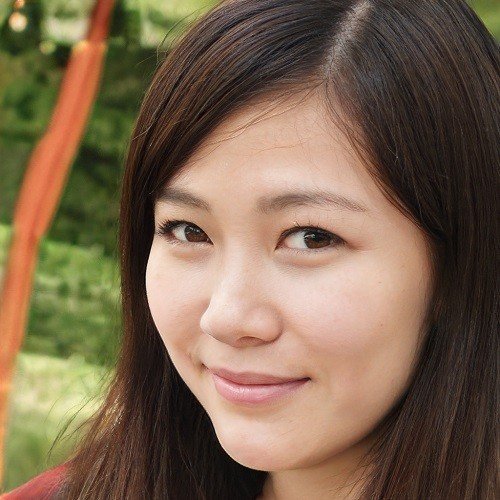 Edna K. Martin is an expert in skincare and hair care. With years of experience in the beauty industry, she has developed a deep understanding of the science behind healthy skin and hair; has a wealth of knowledge about the latest products and techniques. She is a certified skin care coach and has helped many people achieve a clearer and healthier complexion. As a hairstylist, View Profile ››