As an Amazon Associate I earn from qualifying purchases. Learn More
When you are deciding on the best hair straightener to buy, you will notice that flat iron plates are made of different materials. Each kind of brand claims to be the best. This makes it a daunting process to know which flat iron plate will achieve the goals you are trying to accomplish with your hair. So, what exactly are the different flat irons plate materials?
The market is flooded with many flat iron plate materials .choosing between them all will need some personal evaluation and research to make the right decision.
We already slightly discussed this in my buying guide, but the article will give detailed information on the various flat iron plate materials. That will help you to make an informed decision when buying a hair straightener that suits your hair needs.
That is because each material works differently and achieves different results. Read on to differentiate between the flat iron plate materials.
Related: Cheap Vs Expensive Hair Straighteners
Pure Ceramic Plate
Ceramic flat iron plates are arguably the most popular material used. Ceramic plates have an even distribution of heat. That means that they are less likely to overheat or even have cold spots that leave undone patches on your hair. Because of this, they have consistent results, and the chances to damage or burn your hair while using ceramic plates are very minimal.
Ceramic is a non-metallic inorganic material that generates negative ions. That makes ceramic one of the best flat irons plates. Due to the high water content in your hair, your hair is said to be positively charged. While straightening your hair with a flat ceramic iron, it coats the hair with negative ions. That neutralizes the charge in your hair and results in shiny, smooth, sleek, and straight hair.
When used at the correct temperature, ceramic removes most of the frizz and can make your hair very straight. The other good thing about ceramic is that it is very versatile. It can be used by people with beautiful hair, curly, short, and even coarse hair.
However, don't confuse between a pure ceramic and a ceramic-coated flat iron.
Related: Flat Iron Brands
Ceramic Coated Plate
Most of the flat irons that claim to be ceramic are not made of pure ceramic. It usually is a non-ceramic material like aluminum with a ceramic coating on the top. That makes ceramic-coated flat irons cheaper than their pure ceramic-made counterparts.
However, don't be fooled by the cost of the flat iron either. Being pricier is not a guarantee that the flat iron is not ceramic coated. Even some of the expensive and professional flat irons are not made of 100% ceramic. While buying ceramic flat irons, look for words like pure ceramic or solid ceramic.
Despite producing excellent results like the pure ceramic flat irons, ceramic coated flat irons should be used with caution. That is because after using it for a while, the coating will peel off or chip exposing the non-ceramic metal. Always check the plates before using because the peeled areas can snag your hair, have the un-even distribution of heat that can damage your hair.
Titanium Plate
Titanium is a lustrous metal well known for its lightweight, superconductivity of heat and durability. All these characters make titanium flat irons superior to other flat irons. Due to the high conductivity of heat, flat titanium iron heats up quickly and maintains the high temperature for a long while.
Regardless of your hair condition, this is a flat iron that can give you immediate and super results. Titanium is the most durable material, unlike other flat iron materials. It lasts for many years, and you don't have to replace it often.
Titanium plates beat ceramic in the ionic generation. It also relies on infrared heat that seals moisture and natural oils of your hair, resulting in a more hydrated hair that is smooth, shiny, and healthy hair.
However, because of all these top-notch qualities, titanium flat irons are more expensive than other options. Due to its high conductivity of heat, titanium flat irons can be more damaging to your hair if you are not careful. Don't leave the plate on your hair too long as it can quickly burn it.
Titanium flat irons are good for think and long hair that is coarse. Its high distribution of heat helps you to do more hair in a shorter time. It is merely a hair straightener that saves your time. For people with delicate hair, titanium is not recommended as it can quickly burn.
Titanium offers the best results, and it is a favorite for most professionals. Titanium plates can reach incredibly high temperatures and should be used with caution while at home to avoid fire hazards and damage of counters.
Related: Different Hairstyles With Your Flat Iron
Tourmaline Plate
Tourmaline is a crystalline mineral derived from a gemstone that is crushed into powder and processed as plates in the factory the plates are then fitted into flat irons. It is the newest material design in the market, and it is pricier than all other flat irons.
Tourmaline has a very high output of negative ions much more than ceramic and titanium. That makes it create extremely sleek, shiny, and smooth-looking hair. Tourmaline generates 20 times more moisture-locking ions than all other hair straighteners.
That makes it a good protectant of your hair moisture and natural oils. It leaves your hair looking all hydrated, and heat, and it protects your delicate hair from heat exposure. The tourmaline plates are exceptionally smooth.
That means that they generate less tension while you are straightening your hair; therefore; your hair is less susceptible to snagging during hair straightening. Tourmaline also generates infrared which removes static and leaves silky, shiny hair.
Tourmaline is simply a flat iron that will take good care of your hair while producing excellent results at the same time.
Material Matters
These are the standard flat iron materials in the market. When deciding on which hair straightener to buy, make sure that you get the value of your money. Depending on your lifestyle, pocket, and hair needs, you can now choose the best flat iron.
About Author (Edna K. Martin)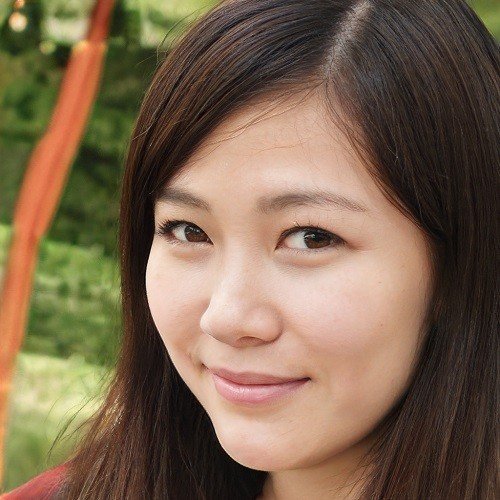 Edna K. Martin is an expert in skincare and hair care. With years of experience in the beauty industry, she has developed a deep understanding of the science behind healthy skin and hair; has a wealth of knowledge about the latest products and techniques. She is a certified skin care coach and has helped many people achieve a clearer and healthier complexion. As a hairstylist, View Profile ››