As an Amazon Associate I earn from qualifying purchases. Learn More
Do you know that you can achieve a lot for your hair with a flat iron? The fact is that you can create the best beach waves using your flat iron. Research has shown that it is perhaps the most effective way to create that beach waves that can stand you out among the cloud.
It is not only useful for curly hairs; its use is much more than that. There are different ways you can create beach waves with this great styling instrument.
How to Get Beach Waves with a Flat Iron
Keep reading to understand the secret, and you can apply any of the methods.
Related: Different Types of Flat Irons
Flat iron beach technique: add texture
You can, of course, make your hair look fine and shine as well by adding texture to it. It is one hundred percent possible through the flat iron styling instrument. You must first prepare your hair for that purpose using dry shampoo.
Remember that when you are implementing this method with a flat iron, you still need to protect your hair from the flat iron heat. When you do that, you see that your hair would not only look beautiful and attractive; it would look healthy as well.
Just look for one of the best-rated dry shampoos on the market and good spritzers heat protectant, you can achieve a textures beach wave hair. Yes, it is possible. You can try out this method today.
Create S Shape beach wave with a flat iron
Most people who want to achieve that perfect looking and soft lived-in waves can do that with flat iron without difficulties. If you know the secret, you can achieve it.
You can create the S shape and you must begin by picking or parking a section of the hair you want to turn to S shape beach wave and putting it to the flat iron to create the first bend.
After that, using the same picked section of your hair, you have to repeat that process until you achieve the hairstyle you want.
You can check YouTube videos for the various steps you can achieve that. If you follow the simple method prescribed above, you can achieve that without difficulties.
Related: How to Clean Ceramic Flat Iron
Twirl and pull Beach waves style
This is another great-looking style you can achieve with the flat iron. Many would want a beach wave hairstyle that is well defined, and there is none better than the twirl and pull method.
You can do that with the flat iron and you must start with an inch-wide section of the hair and put it between the clamp and plug the iron.
Remember that you must turn it away from your face. When you do that, you would easily create the first bend. After that slide that flat iron and repeat that process until you can create the type of beach wave, you want this styling instrument.
Take sections of the hair one after the other until you touched all the aspects of the hair. Finally, apply your fingers to the loose curls and achieve the kind of beach you want to achieve.
Beach wave style: twist away from your face
It is another wonderful style which you can create with a flat iron. This is good for those with long hair. You can be going to get a longer and volume wave with this method.
You can do that with a flat iron of 1.25 inches wide. The styling must be in one fluid motion. If not, you may not achieve what you want.
The most important thing is ensuring that the wraps through the flat iron shell. It is recommended that you take it in a smaller section and you could achieve better results that way.
Beach wave bend your wrist style
You can achieve a subtle beach wave with this method. The hairstyle you can achieve from this varies. You can achieve that horizontal hairstyle starting from the head and turn that wrist away as you move from one section to the other.
In the bend, you have to bend the wrist back to the hair with a soft texture.
Related: How to Make Soft Waves With a Flat Iron
Beach wave braid style
It is a low-effort technique; this means that you will not find it hard to achieve this styling method. You must start by first spritzing your braid using a heat protectant and run that flat iron to the hair for three times or less than that.
After that you can remove the braid, the result would be a complete beach wave hair.
Beach waves protect waves with pin curls style
This is another beach wave you can achieve with the best flat iron for beach waves. The method can take more time and it can last overnight. Just before you sleep, you can roll just an inch section of the wave using loose pin curls.
You can secure it using bobby pins. A few of them would be okay. When you get up in the morning, do away with that bobby pins and the wave is done. It is as simple as that.
Creating beach waves is possible with all kinds of hair, including natural hair. The method is not as complicated as you may think. It is a question of twisting a section of your hair, a small section of it is would be okay for that purpose.
Hold that in place using a bobby pin and continue with that process until you have the whole hair covered in pin curls.
You can sleep on that for a night and remove the pin in the morning and you would notice the beachy wave you have created in your hair with a flat iron.
This method is the same as the one described above. This is only to show you that you can indeed do that even in natural hair.
Conclusion
The fact is that you can achieve a lot with a flat iron. You can create any type of hairstyle you want including the beach waves. As you can see above there are several such styles that you can easily create.
It is a question of following the instructions provided and you would achieve the kind of result you want. You can look beautiful and attractive with your beach wave created with a flat iron.
About Author (Edna K. Martin)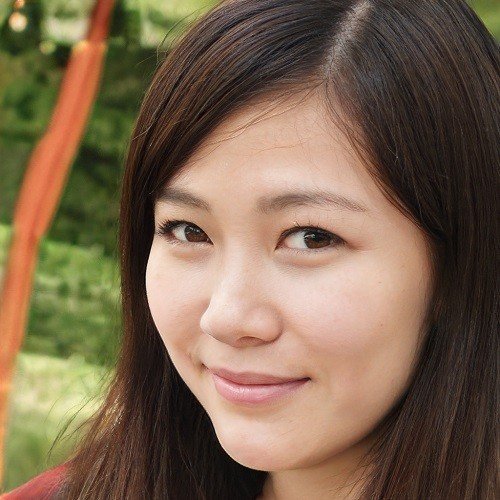 Edna K. Martin is an expert in skincare and hair care. With years of experience in the beauty industry, she has developed a deep understanding of the science behind healthy skin and hair; has a wealth of knowledge about the latest products and techniques. She is a certified skin care coach and has helped many people achieve a clearer and healthier complexion. As a hairstylist, View Profile ››