As an Amazon Associate I earn from qualifying purchases. Learn More
Imagine straightening your hair and your once sleek hair turns into a frizzy and dry mane. That is exactly how static lock feels. And it is an occurrence that is quite common among ladies that use hot tools or flat irons.
Almost everyone has experienced static hair at one point or the other. If you are the type that static hair ruins your hair day, you are looking for how to get rid of it.
You are at the right place. Read on to know how to stop static hair after straightening.
What does static hair mean?
When you have static hair, your mane has a few flyaways that stick out here and there. This is due to a lack of moisture in your mane, thus, it looks dry and bristles. There are different causes of static hair, part of which include;
Change in weather condition: during winter, the mane is drier than ever. Thus, causing static hair.
Use of hot tools (flat irons): It tends to become drier when you pass a flat iron on your hair.
Choice of hair accessories: use of synthetic hair accessories cause a loss of moisture in the hair. Leading to static hair.
Related: Can I Straighten Damp Hair- Is it Safe
How to stop static hair after straightening?
Now that you know what static hair is and what causes it, here is how to stop static hair after straightening;
Use moisturizing shampoo and conditioner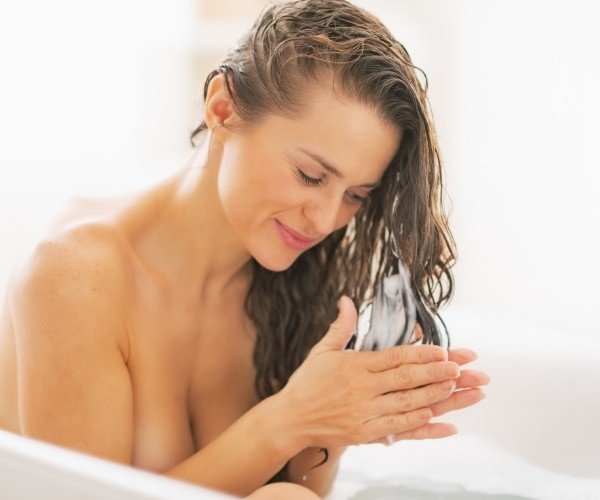 One way to stop static hair after straightening is to keep your hair hydrated. Therefore, you should always use moisturizing shampoos and conditioners. This will help you lock in moisture in your mane.
Avoid washing hair frequently
Do not wash your hair frequently if you want to get rid of static hair. Washing your hair every day strips your scalp of natural oil essential for your mane. Hence, you should skip a day or two. However, if you have overly oily hair, you can use dry shampoo on your hair to extend wash days.
Related: How to Use Hair Straightening Cream
Be careful of the type of brush you use.
If you are dealing with static hair, you should be careful of the type of brush. For instance, you can use a paddle brush instead of a bristle one. Besides, you can opt for a wide-tooth comb to detangle your mane. But ensure that you do not brush wet hair as this can cause hair breakage.
Cut back on hot styling tools
Since hot styling tools are essentials in your arsenal, you should cut back on them if you are dealing with static hair. But, whenever you want to use them, make sure you protect your hair with heat protectants.
Flat iron dry hair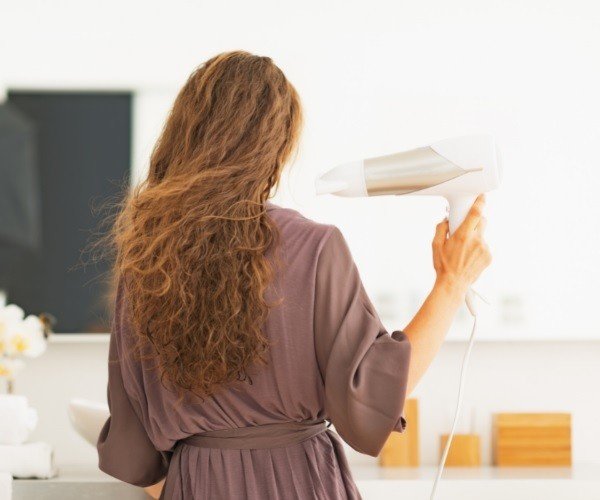 Working on a wet mane can be a costly mistake that can cost you the health of your hair. Thus, always ensure that your flat iron thoroughly dry hair. You can rough dry it with a hairdryer for about 15 minutes if you just washed your hair. Or you can air dry it, which is a safe option since you will be using a flat iron.
Related: Does Coconut Oil Fade Hair Color
Mask your mane with leave-in conditioner
The Leave-in conditioner moisturizes your hair and keeps it hydrated. Hence, it is a must for you to deal with a static mane.
Choose a high-quality flat iron
Research well before you invest in any flat iron to buy a good one. Besides, you should see flat irons as an investment; therefore, go for quality ones. Ionic flat irons with adjustable temperature settings are high quality, so go for them.
Avoid synthetic hair accessories
When synthetic hair accessories such as hats or scarves rub with your mane, they cause static hair. So, you should avoid them. Instead, go for hair accessories that are made with cotton or silk.
Bottom line
With these tips, you can get rid of static hair after straightening and keep a hydrated mane.
About Author (Edna K. Martin)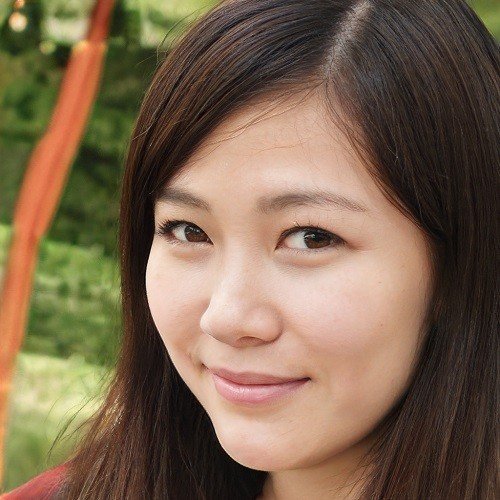 Edna K. Martin is an expert in skincare and hair care. With years of experience in the beauty industry, she has developed a deep understanding of the science behind healthy skin and hair; has a wealth of knowledge about the latest products and techniques. She is a certified skin care coach and has helped many people achieve a clearer and healthier complexion. As a hairstylist, View Profile ››