As an Amazon Associate I earn from qualifying purchases. Learn More
On the surface, keratin treatment looks like a great way to straighten your curly hair quickly. However, it comes with side effects that may not be palatable.
In this article, we have compiled the common side effects of keratin treatments and avoided them.
What is Keratin Treatment?
Keratin, also known as a Brazilian blowout, is a hair treatment that boasts transforming frizzy hair into sleek, smooth strands. Usually, the treatment lasts for at least 6 months before you need to touch up.
The major components in most formulas are keratin, a protein that occurs naturally in nails and hair, and formaldehyde, an odorless chemical.
Keratin treatments are expensive and require aftercare products to maintain. These aftercare products include moisturizers, sulfate-free and sodium chloride-free shampoos, and conditioners.
Although keratin treatments are great for taming frizzy hair, they may come with dastardly side effects.
We will explore those side effects in the next section.
What Are the Side Effects of Keratin Treatment?
Keratin treatment involves the use of natural protein and chemicals to straighten your hair and give it a sleek look. While the natural protein (keratin) has no harmful effects on the body, the chemical in the treatment can have harmful side effects.
According to the American Cancer Society, the chemical in the treatment is formaldehyde and can cause cancer. Yes, formaldehyde is a carcinogen. It reacts with other products to form dangerous formaldehyde gas.
Let's explore some of the side effects of keratin treatments.
Related: How to Air Dry Hair Overnight
Severe Allergic Reactions
If you are sensitive to the chemical, you can wind up with allergic reactions like breathlessness, wheezing, skin irritations, and a runny nose. That is because formaldehyde is an allergen known to trigger severe reactions.
Cancer
Because some keratin treatments contain formaldehyde, a carcinogenic compound, prolonged use can increase your risk of cancer. Researchers have linked the use of this hair treatment to a higher risk of nasal and blood cancer amongst many other cancers.
In case you are wondering how the chemical gets into your body, here's how. During your keratin hair treatment, formaldehyde gas is released into the air. You then breathe it into your system while your skin absorbs the rest.
The side effects are not limited to only you. Your hairstylist shares an even greater risk of these side effects.
Related: How to Take Care of Rebonded Hair
Increased Birth Defects
Scientists have linked keratin hair treatment to increased birth defects in children, especially when applied to pregnant women.
In fact, because of the carcinogenic compounds and other harmful chemicals, this treatment is not suitable for pregnant, TTC, or breastfeeding women.
Sometimes, they have even caused sudden death in exposed infants.
Other Side Effects
Formaldehyde has other discomforting side effects like itchy eyes, nosebleeds, and sore throats. Some hairstylists have also reported having headaches that lasted three days after giving keratin treatments.
Keratin treatments have also been known to induce severe mood swings; happy one minute depressed the next.
Hair Breakage
Although keratin treatments straighten your hair effectively, they also ruin it and cause your hair to break. They penetrate your hair cuticles and break down the bonds responsible for your curls.
The additional heat from your flat iron completes the task, damaging your hair from inside out and releasing the dangerous formaldehyde gas.
One treatment is not enough; the straightening effects of the keratin treatment only last a few months. So in at least six months, you'd have to go back for a touch-up. All this does is weaken your hair further.
Related: How To Get Super Straight Sleek Hair
Scalp Irritation
Some individuals have complained of scalp irritations after getting a keratin treatment. The irritation is due to increase scalp sensitivity thanks to formaldehyde. These irritations can weaken the hair roots and lead to extreme hair loss.
How to Avoid the Potential Side Effects of Keratin Treatment?
We recommend you avoid keratin treatments if you can. Even one exposure to the chemical can hurt you and have lasting health implications.
Try out other safe ways to straighten your hair. Or if you must, look for salons that use formaldehyde-free keratin treatments.
Alternatives to Keratin Treatment
You can still straighten your hair with none of the side effects of formaldehyde. Here are some great alternatives to try out.
Formaldehyde-free Keratin Treatments
Some keratin products claim there is no formaldehyde in their mixture. These manufacturers boast of having replaced the poisonous chemical with glyoxylic acid. You can ask your hairstylist which kind of keratin treatment she uses.
Keratin Complex
Keratin complex is another safe salon treatment you can try. It doesn't have the odorless formaldehyde and any of its health risks. Instead, this treatment uses a different formula to repair your damaged hair and leaves it frizz-free and silky.
Tourmaline Hair Smoothening Treatment
The Tourmaline treatment uses glycolic acid instead of formaldehyde to straighten your hair. One of the strong points of this treatment is that it doesn't cost as much as keratin treatment. You also do not need any professional experience for this treatment.
The result of tourmaline treatment is frizz-free sleek hair with no damage.
Japanese Hair Straightening
Japanese straightening helps you straighten your hair permanently and does not contain formaldehyde. However, this treatment can leave you with an obvious line of demarcation when your hair begins to grow out.
Almond Milk Mask
If you are willing, you can take the natural route. Almond milk has a lot of natural proteins that do the same thing that keratin does. When applied as a mask, almond milk gives your hair a smooth look.
You can prepare the mask by mashing banana and avocado into a bowl containing almond milk, maple syrup, and olive oil. Mix all the ingredients and apply them to your damp hair. Leave the mask on for 15 minutes, then wash off with a sulfate-free shampoo.
Conclusion
Now that you have all the facts about keratin treatment and its side effects, we hope you make the smart choice for your hair. Remember, safer alternatives give you the same sleek, frizz-free hair.
About Author (Edna K. Martin)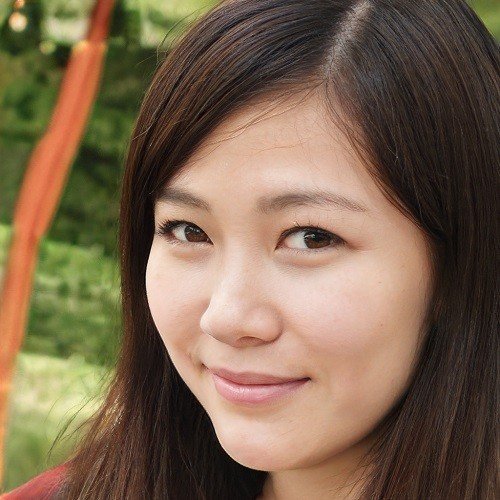 Edna K. Martin is an expert in skincare and hair care. With years of experience in the beauty industry, she has developed a deep understanding of the science behind healthy skin and hair; has a wealth of knowledge about the latest products and techniques. She is a certified skin care coach and has helped many people achieve a clearer and healthier complexion. As a hairstylist, View Profile ››