As an Amazon Associate I earn from qualifying purchases. Learn More
Every lady wants to have flawless straight hair, but with numerous straightening tools and techniques available, it can be confusing. Silk press and flat iron are some of these styling tools and techniques.
Today, we will learn all there is to know about the silk press and flat iron.
Let's get down to business, shall we?
Although silk press and flat irons are similar in their purpose, you must consider the slight differences and techniques when using each. Let's explore them.
What is a Silk Press?
A silk press is a straightening technique that makes use of the best flat iron for silk press. The steps used are similar to those used for flat ironing hair. First, you have to prep your hair with a smoothing shampoo and conditioner.
Blow-dry your hair and apply styling products to your strands before using the flat iron.
Ultimately, with the silk press, the result is primarily thanks to the hair products used. That is why you must use the right products for your hair type. Do thorough research to discover the products that work best for you. 
Related: Flat Iron Temperature Guide
What is a Flat Iron?
Perhaps, you are already familiar with this popular styling tool. For those in the dark, a flat iron is a heat styling tool with two plates that conduct heat and help straighten hair.
Nowadays, flat irons come in different shapes and sizes and come packed with various features that improve your styling experience.
Using this styling tool is pretty straightforward. All you need is a heat protectant to protect your hair from most of the damage. Turn on the iron, let it heat up, and start straightening your hair; yes, it is as easy as ABC.
Which Hair Type is Best for Silk Press
While flat iron is great on every hair type, silk press is best for natural hair. It gives it that relaxed, smooth shine, and because your hair is at its best health, it does not suffer much heat damage.
Related: Can You Flat Iron Synthetic Hair- Different Ways
Silk Press vs. Flat Iron: Which Lasts Longer
The results of silk press and flat iron last for varying numbers of days. When you flat iron your hair, you can rock it for only a couple of days before it frizzes again. Sadly, the weather also impacts the longevity of this style, so if the weather is bad, your hair will not last for up to a week.
With silk press, your hair's natural pattern is altered to give it that silky look. Thus, the results last longer than a flat iron. With minimal care, the silk press can last anywhere between a week to a month. If you want longer-lasting results, then up your care game.
Temperature Settings
Silk press uses higher temperature settings than a regular flat iron. In fact, you can't get a silk press without a high flat-iron temperature. Always apply a heat protectant to your strands to avoid getting damaged due to the high temperature.
Hair Products Needed
Since both flat iron and silk press use heat to straighten your hair, you will need a good heat protectant. I also recommend that you apply silky serum to your tresses so that they look shinier and smoother after the silk press.
For the silk press, you need a volumizing hairspray to add body and movement to your hair.
Silk Press and Flat Iron: Which is Better?
I can't say which is better than the other because both silk presses and flat irons work magic on your hair when used correctly. It boils down to your hair type, budget, and knowledge. If you have the time, money, and knowledge of the silk press, you might consider it better since it gives you longer-lasting results.
You can also opt for flat ironing your hair since it is gentler and uses lower temperatures. The result is straightened hair that doesn't suffer as much damage as silk pressed hair.
How to Choose Straightening Products for Silk Press and Flat Iron
I cannot overemphasize that the outcome of straightening your hair depends on the quality of flat iron you use and the styling products. For best results, you want to use the best products available.
Let me set the record straight, the best product for you is one that suits your hair type and doesn't weigh it down.
Here's a list of excellent straightening products you can use for silk press and flat ironing.
Related: Can I Flat Iron My Hair After Dying It? [A Detail Explanation]
MizaniThermasmooth Serum
I love this product because it is an excellent heat protector that shields your hair from heat damage. It contains coconut oil and is lightweight so that your hair isn't ladened.
Carols Daughter Monoi Repairing Leave-in Cream
This product does not contain sulfate, so your hair doesn't dry out. It also contains monoi oil that nourishes your hair from root up and keeps your hair tangle-free. With this leave-in, a little goes a long way because it is very creamy.
Soultanicals Knot Sauce Coil Detangler
This product is one of the best detanglers on the market. The Soultanicals Knot Sauce Coil Detangler is infused with broccoli seed and coconut nectar and has a yummy smell. It keeps your hair soft and tangle-free at every step of the styling process. Try it out today and thank me.
Tips for Great Results with Silk Press and Flat Iron
Always start with a clean hair
Use a sulfate-free shampoo
Detangle your hair gently with your fingers
Always apply a lightweight heat protectant to your hair
Space out your heat treatments so that you limit the heat damage to the minimum.
Conclusion
Silk press and flat iron use similar techniques and products. The significant difference between them is that silk press requires higher temperatures than flat ironing.
Like all heat treatments, they can result in hair breakage, so space out your sessions to give your hair time to recover.
Now that you understand what silk press and flat ironing are all about choose the best one for your hair.
About Author (Edna K. Martin)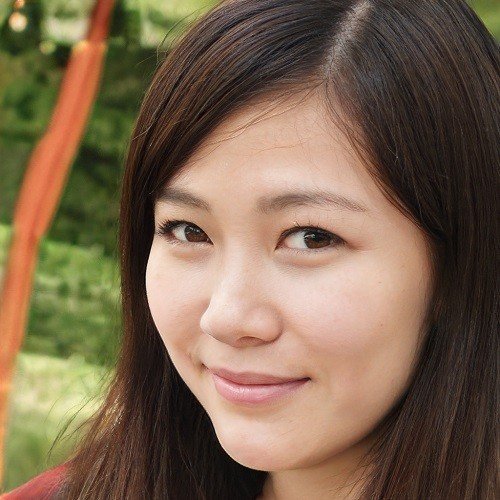 Edna K. Martin is an expert in skincare and hair care. With years of experience in the beauty industry, she has developed a deep understanding of the science behind healthy skin and hair; has a wealth of knowledge about the latest products and techniques. She is a certified skin care coach and has helped many people achieve a clearer and healthier complexion. As a hairstylist, View Profile ››