As an Amazon Associate I earn from qualifying purchases. Learn More
A pixie cut is one of the gorgeous hairstyles that doesn't require much maintenance. All you need is a blow dryer, some styling products, and mastery of the technique. Follow this easy guide to learn the best way to blow dry a pixie cut by yourself.
What You Need to Blow Dry a Pixie Cut
Getting the right styling tools and products makes blow-drying your pixie cut a breeze. I have listed the basics below. Trust me; they are the same products and tools your stylist uses to work her magic.
Blow Dryer with nozzle
Heat protectant
Mousse
Round brush
Hairspray
Hydrating shampoo and conditioner
Related: How to Clean Revlon Hair Dryer Brush?
Best Way to Blow Dry a Pixie Cut
Follow these steps to blow dry your pixie cut easily at home.
Wash Your Hair
As with any style, it is best to start with clean hair. Hydrating Shampoo and conditioner will not only cleanse your hair but make it less frizzy. Suppose your scalp is sensitive, select products that do not contain sulfate.
After washing your hair, dry it gently with a towel or an old cotton t-shirt.
Apply a Heat Protectant
The heat protectant is a crucial heat styling product that creates a barrier of protection between your hair and the heat that is being applied. It ensures that your strands suffer minor heat damage.
Asides from protecting your hair from heat, some of these products also come infused with oils that moisturize your hair and make styling it more straightforward.
Apply Mousse
Spritzing your hair with mousse helps add volume to the finished look. So you end up with a professional-looking pixie cut blowout. I love the Nexxus Styling Mousse; you can try it out too.
Related: How Many Watts Does a Hair Dryer Use?
Section and Detangle Your Hair
To make detangling and blow-drying easier:
Section your hair and secure them with pins.
Begin to detangle each section carefully, making sure to get out all the kinky knots. Use your fingers to detangle your hair.
Avoid pulling on the strands because the tension can result in breakage.
Blow Dry Your Hair
It is time to blow dry your pixie cut. Ensure your dryer is set to medium heat, not high; high heat will fry your hair strands and damage your hair. Release one section of your hair, preferably the one near the nape of your neck, and take a small portion from it.
Wrap this bit around the round brush and gently pull the hair taut. Direct the nozzle of the hairdryer towards the roots of the hair and work your way up.
The dryer nozzle helps concentrate the warm air to the desired portion and makes styling faster. But if your dryer doesn't have a nozzle, you can still follow these steps.
If you have a cowlick at the back of your head, focus the nozzle on that area to smoothen up the hair.
Related: How to Blow Dry Curly Hair Without A Diffuser
Blow Dry the Other Sections
Repeat step 5 until all the sections have been blow-dried. If you want more volume, use the round brush to bring the sides of your hair forward, blow-dry that portion, and then move it backward with the brush and blow-dry again.
Remember, always brush your hair downwards for that smooth flat effect.
To add volume to the front portion of your hair, roll your hair backward on the round brush and angle the dryers' nozzle downwards. Keep rolling tiny bits of your hair until all the strands at the front have been blow-dried.
Finish the Look
Turn the heat settings on your dryer to cool and give your pixie cut a blast of cool air to maintain the look. Set the hair with a thin layer of hairspray to keep the hair in place throughout the week. I am in love with the TRESemme Compressed Micro Mist Hairspray Smooth Hold Level 2.
Conclusion
It is easy to blow dry a pixie cut from the comfort of your home. Just get the right tools and styling products. If you are unsure of your technique, follow the steps in this article with your dryer off.
Once you have confidence that you have gotten the hang of it, turn your blow dryer on and create magic!
About Author (Edna K. Martin)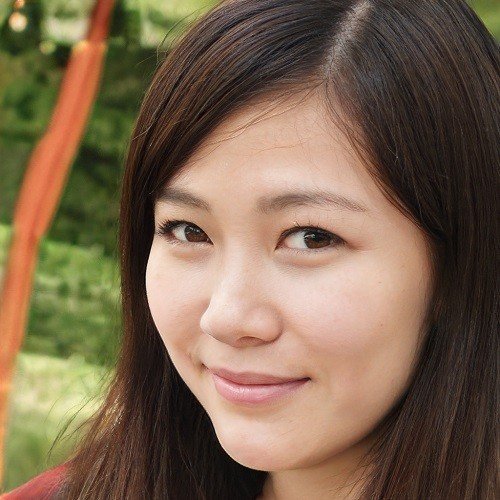 Edna K. Martin is an expert in skincare and hair care. With years of experience in the beauty industry, she has developed a deep understanding of the science behind healthy skin and hair; has a wealth of knowledge about the latest products and techniques. She is a certified skin care coach and has helped many people achieve a clearer and healthier complexion. As a hairstylist, View Profile ››