As an Amazon Associate I earn from qualifying purchases. Learn More
Steam hair straighteners are taking the lead within the beauty community because of their new steam technology. Ideally, steam straighteners spray water into the hair while straightening it, eliminating situations where the hair dries out, resulting in damage. These flat irons make the hair look silky, smooth, shiny, and healthier because of the steam hydration feature that provides better protection against heat damage. Remember that picking the wrong steam straightener can lead to more harm than good means that you will need to get the appropriate unit to protect your natural hair against heat damage.
To help you with that, below are the 8 best steam hair straighteners for you to select from. A range of features makes these good straighteners a great purchase. So read on and discover the reasons you should invest your hard-earned cash in these flat irons.
Our Top Picks
Top 8 Steam Hair Straighteners Of 2023
Related: The 8 Best Dual Voltage Flat Irons To Buy In 2023
Specifications
| | |
| --- | --- |
| Material: | Titanium, Ceramic |
| Size: | 1.25″ |
| Temperature: | 300°F- 400°F |
| Color: | White |
| Weight: | 2.2 Pounds |
Straighten your hair fast and efficiently so that you can achieve a long-lasting result with MKBOO Steam Hair Straightener. The professional hair straightener is a high-tech steam straightening iron that allows for continuous steam to flow gently and efficiently through hair fibers As a result, it repairs damaged hair while styling it so that you can straighten or curl the hair to achieve professional results. The straightener includes a 40ml water tank capacity that helps to add moisture and gloss to the hair to prevent damage.
Also, it features 1¼" ceramic plates. Ceramic helps to improve heat distribution while maintaining an even temperature across the entire plates. As a result, you can expect to benefit from less hair-splitting and damage since there are no hot spots. You can use this hair straightener on a range of hair types, thanks to the five heat settings that go up to 450°F. Furthermore, the straightener provides room to help you straighten the hair easily and safely. The reason is its auto-lock setting, which lets you lock the selected heat to prevent accidental temperature changes.
MKBOO Steam Hair Straightener features a 3D tooth comb designed to disperse the hair equally. Also, there are titanium floating plates. The plates' design allows hair to flow freely through the straightener, which helps to maximize the amount of hair touching the plates to enhance faster results. The straightener boasts a 10′ power cord designed to swivel up to 360° for easy handling. Please watch this video for more details.
Pros
1¼" plate width allows the user to straighten the hair after a few passes.
The flat iron heats up to the maximum heat within 30 seconds.
A dual voltage (100 – 240V AC) design allows the straightener to adjust automatically to the proper voltage, which makes the straightener a great travel companion.
An LCD temperature display allows you to have a quick view of the set temperature.
A handy hinge lock enhances easy storage.
Cons
The water refill hole is tiny, which makes it challenging to refill.
The flat iron is bulky.
Introducing Infiniti Pro Ionic Steam Flat Iron, this is a hair straightener that infuses hair with moisture, enabling it to detangle with a lot of ease. The straightener adopts a unique heat technology. The technology uses ions and steam to straighten the hair while eliminating flyaways. The result is usually shiny, sleek, and beautiful hair, which means achieving salon-quality results at home.
Adding to that, the straightener adopts ceramic and tourmaline technology. The fusion of these technologies gives the plates an excellent resistance to high temperatures protecting the hair strands from heat damage. The straightener heats up to 455°F within 30 seconds. This means that you can expect it to style hair fast, which makes it perfect for professional use. Besides that, it provides for five temperature settings. Because of this, you can use it with fine to coarse hair with an assurance of safety.
The straightener integrates retractable detangling combs. The combs can spread the hair strands evenly between the plates to guarantee uniform results. Further, it provides for three different comb heights. The heights range from high, low, and off, making it suitable for different hair textures. There is a 9′ power cable that rotates to 360° to enhance efficient straightening without tangling. A 2-in-1 storage pouch and counter mat are other additions designed to enhance the safe storage of the steam Flat Iron. If you require more details, check out this YouTube review of the product.
Pros
Tourmaline ceramic coating smoothes the hair cuticle to protect it from heat damage.
Removable water reservoir for easy cleaning and refilling.
The automatic multi-level steam function helps to lock in style.
The straightener provides an option to turn the steam feature on or off.
A high or low steam setting makes the straightener suitable for coarse or fine hair.
The hair glides effortlessly through the plates without any friction.
Cons
The straightener is heavy.
The controls are located on the side, which results in accidental operation.
The answer to the best steam hair straightener designed to straighten hair within a single stroke is the FURIDEN Steam Hair Straightener. The flat iron is designed to save time because of its ability to heat up fast. It glides through hair smoothly so that you can straighten the hair after a single pass. The straightener offers 38 adjustable temperatures ranging from 265°F to 450°F. As a result, you can use it to style a range of hair types with safety assurance. Besides that, it features an accurate model. The mode makes it easy to select a temperature that will suit your hair type to enhance less heat damage.
You can expect to have an easy time switching between temperatures because of the LED digital display that allows you to select an ideal temperature with a lot of ease. Also, the straightener delivers safe steam. This allows you to style the hair and leave it smooth, silky, and shiny. The straightener adopts a dual 110V- 240V AC voltage, which makes it a great traveling companion. Please check this video to know more about the product.
Pros
The flat iron is easy to use.
It comes with a zippered case and two clips.
The plates heat up fast.
Easy to travel with.
Long cord ensures greater reach.
Cons
It is bulky.
The plates are a little bit slim.
Save time as you personalize your hairstyle with Solofish Steam Hair Straightener. The unit is designed to release rich steam and negative ions. These penetrate the hair eliminating static electricity while protecting the hair from high-temperature damage.
Additionally, it offers six heat settings ranging from 300°F to 450°F. Because of this, you can customize the temperature levels enabling you to use a heat setting that is safe for your hair.
Besides the six heat settings, there are three adjustable steam settings. These enhance further customization allowing you to achieve professional results with a lot of ease. Solofish Steam Hair Straightener is a perfect choice for the Best rated steam hair straightener that is safe to use.
The reason is that it is CE & ROHS certified and equipped with a shut-off feature. Furthermore, there is an automatic temperature control designed to tailor the temperature level automatically so that it can suit your hair type.
The digital controls and the LCD screen are other pluses of the hair straightener. These make it easy to locate the right temperature designed to suit your hair type from the six heat settings.
The flat iron adopts an anti-static technology and titanium protection coating designed to enhance fast heat up while safeguarding the hair from heat damage.
Pros
Removable water tank guarantees easy cleaning and refilling.
A temperature indicator makes it easy to know when the straightener is ready to use.
A pair of safety gloves protect your hands from high heat.
360° swivel cord enhances easy maneuverability.
High-capacity water tank eliminates the need for frequent refilling.
The flat iron's plates heat up within 15 seconds.
Cons
The water reservoir runs out often.
Small size makes it take some time to straighten the hair.
Related: Solano Flat Iron Review – Popular Hairstyle Tools
Last but not least, we have the Magicfly Steam Flat Iron. As one of the best steam straighteners, this unit adopts steam technology. The technology allows it to release vapor so that it can smooth hair and add moisture and shine.
In return, you can get it when looking for a hair straightener that is designed to help you achieve professional hairstyling results at home. Adding to that, the straightener incorporates ceramic heating plates. The plates heat up evenly and steadily so that you can enhance the health of the hair while reducing damage while styling.
You can get the straightener as a perfect choice for a flat iron that is designed for use on a range of hair types. The reason is the five different heat settings that make it suitable for wet, dry, damaged, thick, normal, and thin hair.
Furthermore, Magicfly Steam Flat Iron is a perfect choice for a hair straightener that is designed to render fast results. This is because of the dual PTC heater that allows it to heat up in one minute.
The straightener includes an automatic shutoff, where you can expect it to turn off after an hour of idleness. Also, it incorporates a 360°swivel cord. The cord prevents tangling while enhancing the ease of use so that you can maneuver it with a lot of ease.
Pros
Lockable plates enhance convenience when traveling.
Worldwide dual voltage makes the straightener compatible with a range of power outlets.
The straightener comes with clips, a comb, and a glove.
Adjustable steam settings provide the chance to use full steam, medium steam, or no steam.
Cons
The water tank is quite challenging to reinstall.
The straightener is wide, which makes it difficult to grasp root hair.
This is one of the best hair straighteners that use the new steam technology. It helps to lock in moisture in your hair as you straighten it. This prevents situations where hair dries out while using regular straighteners and damages it.
The best thing about this steam hair straightener is that it releases steam automatically. You don't have to manually press the steam buttons for it to release steam while you are styling your hair.
Your hair is constantly hydrated and moisturized during the styling process with its well-timed steam protects your hair. This hair straightener has high-quality titanium floating plates that are infused with ceramic.
The plates distribute heat evenly so that every strand receives the same amount of heat, leaving no chances of cold spots. The floating plate design allows you to create versatile styles like curls and waves. The straightener heats up to 450 degrees, ideal for coarse and thick hair.
It has six temperature lock settings to choose one suited for your hair type. The lock setting feature prevents any accidental changing of the temperature while styling your hair. Its 360 degrees rotatable power cord gives you the flexibility to style your hair at any angle.
Pros
It uses nano-titanium plates that heat up in seconds and distributes heat evenly.
It comes with a digital LED display.
Has an adjustable temperature setting
It has an automatic shutdown feature to prevent accidents.
It has a swivel cord that makes it easy to use, It releases steam automatically.
Cons
It has wider plates of 1.5 inches, which might not suit short hair.
If you are looking for a steam hair straightener to address all your styling needs, go for the DORISILK Steam Straighteners for Hair. It is a versatile styling hair tool that will curl and straighten your hair.
It uses hot steam technology that seals in moisture in your hair, reduces the possible effect of high temperature and leaves your hair shiny, silky, static-free and nourished.
It has 11/4 inch ceramic tourmaline plates that heat up quickly in only 60 seconds, making the styling process simple and quick. The ceramic coating releases negatively charged ions that result in a shinier and healthy finish.
You can also use this straightener as a regular styling tool by switching off the steam function. This straightener is designed with 6 different temperature settings to suit all your hair needs, from the most fragile to the coarsest hair.
A digital LED display allows you to quickly set the right temperature that will not damage your hair. With its dual voltage, this hair straightener is ideal for traveling. Its 360-degree swivel cord allows you to style your hair with ease.
Pros
It comes with lockable plates for easier storage while traveling.
Dual voltage for worldwide use.
Auto-shut-off feature for 60 minutes of non-use.
It has 6 adjustable temperature setting.
2-in-1 straightener and curling straightener.
It suits all hair types.
Cons
It has a small water compartment that does not hold enough water.
This multi-purpose steam-powered flat iron serves as a hair straightener and a curling tool. It uses exclusive steam technology and an integrated comb that creates a variety of styles.
This hair straightener suits all hair types and textures. The exclusive steam and comb technology makes the straightener two times faster, your hair is 2 times smoother, and 91% less breakage over time.
The comb helps to hold your hair in place as you style i9t. It is also removable, so you can use it to pre-detangle your hair before styling it.
Pros
Has 3 heat settings from 350⁰F to 410⁰F to suit all hair types.
It has a rotating cord that helps you create curls and straighten your hair hassle-free.
It has a big water tank to style a full head of thick hair without refilling.
Cons
It does not have many heat settings.
Related: Remington Wet 2 Straight Flat Iron Reviews
How To Choose The Right Steam Hair Straightener?
Adjustable Heat Settings
Do you have an idea of the ideal heat setting that is designed to deliver magical results on your hair type? If not a hair straightener that features adjustable heat settings is a must-have.
Even with an idea, getting a unit that provides adjustable heat settings is a great idea since a specific temperature might be the same as a similar temperature on another straightener.
So, get the hair straighteners reviewed in this article since these provide room to customize the heat settings based on your hair type, enabling you to select a heat setting that is safe for your hair.
A Temperature Display
Also, you will want to get a Steam flat iron that features an LED temperature display. Such a display allows you to view the set temperature. This means that you can expect to have an easy time using the straightener even as a beginner, which guarantees safety.
Plate Material
Different steam flat irons feature different materials on the heating plates. However, I would like to recommend that you get hair straighteners that feature Nano Titanium ceramic plates. Such plates act as a great heat distributor while ensuring a smooth glide because of the ceramic.
On the other hand, tourmaline helps to emit negative ions designed to add shine to the hair and reduce frizz. As a result, you can expect such plates to help you achieve professional styling results with a lot of ease.
Adjustable Steam Settings
The best steam hair straighteners provide room to adjust the released steam. This allows you to customize the released vapor so that you can release full steam when styling thick hair or a little amount of steam when straightening thin hair.
Other Features
Besides the above features, other characteristics that you should consider when selecting an ideal Steam flat iron area are listed below.
​

Fast heat-up time
No one wants to take forever when styling hair. As a result, you will need to get a hair straightener that features a dual PTC heater such as Magicfly Steam Flat Iron Hair Straightener. That way, you can expect the plates to heat up fast so that you can style the hair within a short time.
​
High-capacity water tank
Also, you do not want to get a straightener that features a small water reservoir. The reason is that such a reservoir requires you to fill it often, which results in more time taken. Hence, get a flat iron that accommodates a large water tank to eliminate the need for frequent refills.
​
Automatic shutoff
Distraction is one of the reasons why you might forget to switch off the steam hair straightener after use. To avoid risking the safety of your premise, get a straightener that includes an automatic shutoff feature. This feature gives you peace of mind knowing that the flat iron will automatically power off if left unattended for some time.
Best Steam Hair Straighteners FAQs
---
Final Verdict
If you have dry and damaged hair, using a regular flat iron might not solve your problems since this can result in over-drying. After all, it is not a great option to use a hair straightener that uses your hair's natural moisture since this can result in more damage.
The only solution in such a case is to use a steam hair straightener. Such a unit adds water to the hair while styling protecting it from over-drying. So, adopt any of the reviewed products and get a soft, sleek, and healthier look with results that last for a while.
About Author (Edna K. Martin)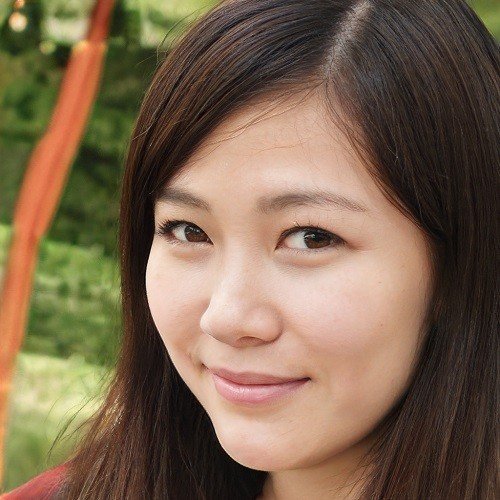 Edna K. Martin is an expert in skincare and hair care. With years of experience in the beauty industry, she has developed a deep understanding of the science behind healthy skin and hair; has a wealth of knowledge about the latest products and techniques. She is a certified skin care coach and has helped many people achieve a clearer and healthier complexion. As a hairstylist, View Profile ››