As an Amazon Associate I earn from qualifying purchases. Learn More
CHI G2 flat iron, A ceramic and titanium hairstyling iron. Have you ever used this product? If so, how helpful was it for you?
Well, today I am going to tell you how it has helped make my hair routine so much better and what I love about this new, award-winning hair tool. I have coarse and hard-to-manage hair that literally seems to do whatever it wants on any given day.
I need a hair straightening iron that provides durability over time, ease of use on a daily, and versatility for different hairstyles I want to try. This iron is the absolute best CHI flat iron when it comes to all of the above. Below are just some of the reasons why I truly love using this styling tool!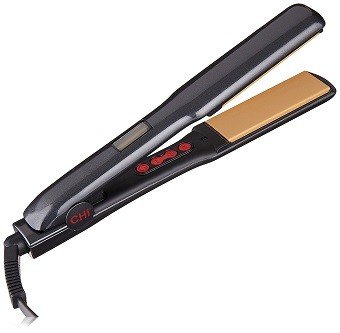 Related: Infiniti Pro Conair Flat Iron Review
CHI G2 Flat Iron Is Perfect For You. But Why?
CHI G2 Flat Iron Specifications
This flat iron sports a digital display that is easy to read, has upgraded ceramic and titanium technology, great temperature controls, and an easy-to-hold design that helps me keep a good grip while styling my hair. What I really think is great about this new flat iron is the color-coded LED temperature indicator. It goes from blue to red, from fine to coarse, from 0-425 degrees, and can even style from slightly damp hair. I usually use a protectant before using any heat tools, as it provides shine and luster to my heat-styled looks.
New Technology!
The new ceramic plates on this flat iron are fantastic! They keep my hair from snagging while pulling through my hair. They provide a flawless and shiny finish to my styles, especially when I use a Chi heat protectant. It is honestly difficult to improve upon the previous model's design, however, the new technology they implemented with this flat iron is absolutely phenomenal! It is so easy to create curls or straight styles with smooth-edged ceramic plates. The temperature controls also make it so easy to change how much I want to change my hair's natural texture, from somewhat wavy, to stick-straight, to big loopy curls.
Speed Of Styling
This flat iron has cut my styling time by around a third. It heats up faster than any other flat iron I have ever owned, which is great considering I usually require the highest heat setting and it can take what feels like an eternity with other hair irons. I only have to go over a section of hair just one time instead of multiple times to get my hair to do exactly what I want it to. It literally just takes seconds to do what I want it to.
Investing In Myself
I feel like I am truly investing in myself and the health of my hair when using this flat iron. I have been working on growing out my naturally curly hair over the past year, and have hesitated when using heat styling tools because they never feel like they are safe or healthy for my hair. I had damaged it for years by dyeing it and damaging it with cheaper or lower-quality flat irons and curling irons. I did the big chop about 8 months ago and now am looking at only healthy options for my hair and my body.
I want to grow my hair out healthily and I do feel like this flat iron helps me do so. I don't have to repeatedly go over my hair to get it into my desired style which saves me from damaging my hair and cooking into oblivion.
Helping My Daughter
My daughter has difficulty curling, fine, limp hair. Sometimes we want to add some volume to her hair, and this flat iron has been a lifesaver. The temperature controls allow us to use the CHI G2 flat iron, which also saves me money as I don't have to buy two separate flat irons. I use the lower settings for her hair because it is so fine and I don't want to damage it as it doesn't need so much heat to create a hairstyle. On the CHI G2 review, The CHI is so easy to hold I don't ever have to worry about accidentally getting too close to her scalp or neck or forehead with it. It works like a charm every time we need to use it!
Related: Hot Tools Flat Iron Reviews
Another Key Features
Upgraded ceramic and titanium technology to create even heat distribution along the entire plate surface area.
LED color temperature indicator lights range from blue to red to indicate low to high heat, up to 425 degrees.
Utilizes ceramic far infrared technology.
Creates silky, smooth, snag-free styles, especially when using the Chi hair product system.
CHI G2 Pros And Cons
---
CHI G2 Ceramic And Titanium Hairstyling Flat Iron FAQs
Conclusion
If you are looking for a great quality, affordable, and super easy-to-use flat iron, this is the one for you. The new features, advanced ceramic plates, new titanium technology, and comfortable grip make it a fantastic investment for your self-care arsenal. I can use this CHI G2 Ceramic and Titanium Hairstyling Iron as often as I need to and feel good about doing so. I use a heat protectant from CHI, which along with the flat iron makes my hair soft and super shiny. I highly recommend this flat iron and am so glad I purchased it!
About Author (Edna K. Martin)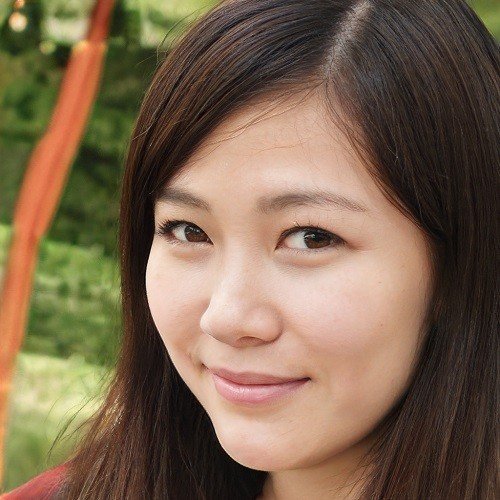 Edna K. Martin is an expert in skincare and hair care. With years of experience in the beauty industry, she has developed a deep understanding of the science behind healthy skin and hair; has a wealth of knowledge about the latest products and techniques. She is a certified skin care coach and has helped many people achieve a clearer and healthier complexion. As a hairstylist, View Profile ››