As an Amazon Associate I earn from qualifying purchases. Learn More
A smoothing treatment is a worthwhile investment for folks with frizzy hair.
However, the question is which you should go for: the Keratin treatment or Brazilian blowout smoothing treatment?
Before you can decide, you must understand what both entail, their similarities, and their differences.
Find out all about Keratin and Brazilian blowout smoothing treatment in our article.
What Is A Keratin Treatment?
Keratin treatment is a smoothing treatment that removes 100 percent of your hair's frizz. Yes, you get perfectly straight and frizz-less hair!
The drawback for most people is that it affects the curl pattern of your hair too. So in effect, you lose your natural hair texture temporarily.
However, the straightening effect can last you up to five months! Yes, that is five months of no touch-up and zero saloon appointments.
What Is A Brazilian Blowout?
Related: 4b Hair Type
Brazilian blowout originated in Brazil but has become increasingly popular in the fashion world. It allows you to transform your hair into a work of art by smoothening it, eliminating frizz, and giving it a luster that is to die for.
The Brazilian blowout makes use of liquid keratin that bonds to your hair and creates a protective layer around the strands.
The process effectively eliminates frizz, seals your hair cuticles, and protects it from external damage. Your hair becomes more hydrated, heat resilient, less frizz, and insanely glossier after the treatment. Yes, it is the total package!
What Do Both Treatments Have In Common?
While both Keratin treatment and Brazilian Blowout Treatment can set you back $200 on average, they are considered worth it.
Let's find out other similarities these treatments have, asides from the fact that they help you achieve smooth, shiny hair. Let's take a look at some of these similarities.
Preparation Stage
Both processes share the same preparation stage. In this stage, your hair is shampooed with a clarifying shampoo and then towel dried. After this initial washing and drying, the processes for both treatments can kick off in earnest.
Procedure
These treatments create a protein shaft around your strands, effectively making them straight and smooth. In the same vein, they close your cuticle, preventing your hair from frizzing up.
Expectation
Related: What are the Key Differences Between Thick and Thin Hair
With both Keratin Treatment and Brazilian blowout, you can achieve silky straight hair. Both treatments improve the manageability of your hair, smoothen the cuticles and leave you with a lustrous look.
Ease of Styling
Keratin treatment and Brazilian blowouts make life easy for you. It is goodbye to scattered hair and hello, perfect hairdo! With these treatments, you will not need to style your hair for a long time.
Semi-Permanent Effect
The styling effects created by both treatments are not permanent. They last for only about three months, after which you will need a touch-up.
What Are The Differences Between Keratin Treatment And Brazilian Blowout Smoothing Treatment?
As similar as these smoothing treatments are, there are a few key differences. These differences may very well be the key to helping you decide which treatment to go with. Below are some of these differences.
Customized Treatments
Related: How To Care For Your Relaxed Hair
Brazilian Blowouts allow you to adjust the treatment to suit your hair type and texture. This means that your stylist can use different temperatures to style your hair and achieve different gorgeous looks.
So if you don't want your hair flat, you can adjust the heat so that you still have a smooth but natural-looking hair texture.
Keratin treatments leave you no room to customize the process. What you achieve is a generic straightened look with most of your natural hair texture gone. This is because Keratin treatments are heavier and remove more frizz and volume.
Procedure
One of the critical differences between keratin treatment and Brazilian blowout is the time it takes the complete the entire process. The Brazilian blowout treatment only takes 2 hours to complete, while the Keratin treatment can take 3 hours.
Time
Typically, Keratin treatments last longer than Brazilian blowouts. On average, keratin treatments last for three to five months instead of Brazilian blowouts that only last three months.
Of course, the actual length of time you can rock your hair depends on how often you wash it and the texture of your natural hair.
Convenience
Brazilian blowout treatment is a more convenient option than keratin; the results are instant. The results are visible even before you leave the salon. You can wash your hair that day and style it as you wish.
On the other hand, Keratin treatment comes with restrictions. There is a 72 hour wait time after you leave the salon.
During this waiting period, you must follow specific instructions. One of which is that you must keep the products in your hair for three days, after which you can rinse off.
Keratin Treatment Vs. Brazilian Blowout: Which Is Best?
The best smoothing treatment for you depends on your styling needs. Brazilian blowouts allow you to adjust your treatment to your hair texture.
That means that if you want to achieve a look that is not entirely straight, you can. All you need to do is adjust the temperature so that you retain some of your natural curls.
Another thing that would influence your choice is how long you want to rock the look. If you want a more lasting smoothing solution, opt for keratin treatments.
They offer you at least four weeks of your desired hair results. If you want a treatment with little or no downtime, then the Brazilian blowout is your best bet.
Immediately after your blowout, you can tie your hair up, wash it or style it if you so wish. All of these will not be possible for at least the first 72 hours if you opt for a keratin treatment.
Conclusion
Keratin treatments and Brazilian blowouts are innovative treatments that transform the way your hair looks.
Both are similar in their procedure and final effects. Go with the customizable Brazilian blowout or the trusted Keratin treatment – the choice is yours.
About Author (Edna K. Martin)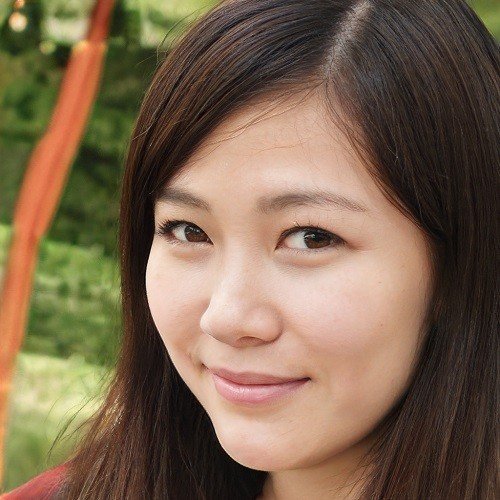 Edna K. Martin is an expert in skincare and hair care. With years of experience in the beauty industry, she has developed a deep understanding of the science behind healthy skin and hair; has a wealth of knowledge about the latest products and techniques. She is a certified skin care coach and has helped many people achieve a clearer and healthier complexion. As a hairstylist, View Profile ››