As an Amazon Associate I earn from qualifying purchases. Learn More
Have you ever wondered about how blow drying your hair affects your electricity bill? Most often than not, this thought rarely passes through our minds. Yet, it should! Each of our appliances and gadgets draws power and electricity. As such, it can impact your monthly bills from the energy provider. Besides, knowing how many watts your hair dryer uses helps you to know whether the watts are within the outlet's wattage limit. Also, a myth is flying around that a hairdryer with high wattage dries hair faster. How true is that?
In this article, we will be giving you a detailed explanation of how many watts a hair dryer uses. And we will provide you with a guide on how you can identify the wattage of your blow dryer or hair dryer. But first, what is a hairdryer and how does it work?
Hair Dryer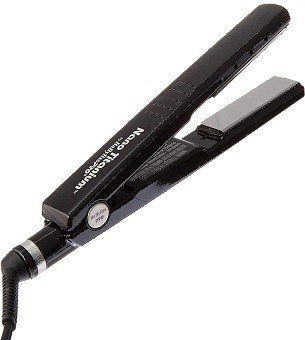 They are devices used to dry hair. You blast your wet hair with cool, warm, or even hot air from the dryer. This process increases the evaporation of water in your lock. Apart from drying hair, they can also be used to add volume to the hair and style your mane. A hairdryer is for both professional and household use.
Related: How to Blow Dry Curly Hair Without A Diffuser
What is Wattage?
Wattage, popularly called Watts, is denoted by W. It is a unit measurement of the power of a device. For instance, if we are talking about how many watts a hair dryer uses, we mean how much power it consumes. When you check the spec chart of any electrical appliances, you will see a part where 'rated power' is written. This means that the power noted on the device is what it uses per hour. For example, a hair dryer that has a rated power of 1600 watts uses 1600 watts of power per hour. It is often written as 1.6K w/h.
Why You Should Know the Watts your Hair Dryer Uses
Here are two essential reasons why you should know your hairdryer's watts;
To know how much you spend on electricity bills using a hairdryer. Electricity bills vary among countries and regions. But in the US, using a hairdryer with a rated power of 1600 watts means paying $0.25 per hour.
To know whether the wattage is within the outlet watts limit. Knowing your dryer's rated power helps avoid electrical hazards due to the overloading of power. For instance, the circuit might break off if a 2000watts dryer is plugged into a 1600watts dryer. And sometimes, it may cause fire leading to immeasurable loss.
Related: How to Blow Dry and Get A Twist Out Hair?
How Many Watts Is a Hair Dryer?
Before we delve into how many watts a hairdryer is, let us know the factors that influence the hairdryer wattage you go for;
Purpose or Use
The purpose of buying the dryer goes a long way to determining the wattage you should go for. For instance, if the hairdryer is for home use, go for the one with wattage ranging between 800 and 2500 watts. If it is for professional or salon use, go for wattage of up to 3500watts.
Hair Type
Different hair types are ranging from straight to thick to thin. The wattage of the dryer you go for largely depends on your hair type. For instance, if your hair type is thin and fine, you should not go for a hairdryer with high watts because you might end up damaging your hair. A person with a thick mane should go for medium to high wattage for fast drying.
Guide on How to Find your Dryer's Wattage
Here are three ways to know your dryer's wattage:
Related: How to Blow dry Layered Hair
Look out for the label on the package box
Usually, every electrical appliance or gadget is always packaged in a box. There is always a label denoting the wattage of the product. So, you can check the label on the package box to know the watts.
Perhaps, if it is not denoted on the label, there will be a written manual in the box. And the wattage will be written on the manual.
Check for detailed spec online
Perhaps you have lost or discarded your device manual; you can check the spec online. Go to Google or Amazon and look for the model of your product; you will easily find the information you need there.
Use wattage measure tools (for those familiar with electrical tools)
This method is for those that are familiar with electrical tools. They use a multimeter to check for the wattage/power of a device. However, if you are not familiar with electrical tools, you should avoid this method for safety purposes.
Popular Hair Dryer Models and their Watts
To make buying a hairdryer easier for you, we have put together a list of some popular models and their watts.
For Household Use
Revlon Compact Travel Hair Dryer – 1875W
Ionic Hair Dryer – 1800W
For Professional Use
Conair Full Pro Hair Dryer – 1875W
Hot Tools Pro Signature Hair Dryer – 2200W
Final Thought
We hope you now know the wattage/power of your hairdryer. Occasional use of a dryer will not only reduce your bills for the month. But it will also reduce the risk of heat damage. So, except for special occasions, we urge you to use a hairdryer less often.
About Author (Edna K. Martin)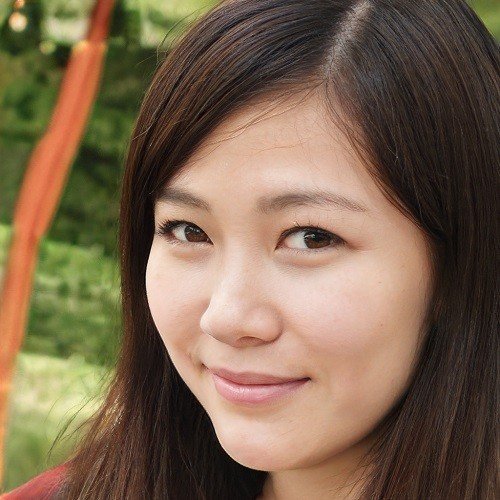 Edna K. Martin is an expert in skincare and hair care. With years of experience in the beauty industry, she has developed a deep understanding of the science behind healthy skin and hair; has a wealth of knowledge about the latest products and techniques. She is a certified skin care coach and has helped many people achieve a clearer and healthier complexion. As a hairstylist, View Profile ››