As an Amazon Associate I earn from qualifying purchases. Learn More
Every woman with curly hair prefers to go for a blowdryer with a diffuser. This is because the diffuser helps tame flyaways, defines the curls better, improves the volume, and dries hair faster.
But what happens when you don't have one at hand. Maybe you are on a trip, and the dryer at hand does not have a diffuser (most travel dryers don't have one).
Does that mean you will not blow dry your curls?
No! You can still achieve that beautiful and bouncy curls without a diffuser.
This article has put together five methods of blow-drying curly hair without a diffuser.
Related: How to Blow Dry and Get A Twist Out Hair?
Focus on the Product!
Before you start blow-drying your hair, you need to get curly-focused products. Curly hair can be a mess, and without the right product, the outcome can be hazardous.
For instance, do not wash your hair with shampoos that weigh down your mane. These shampoos will make your lock flat and stiff, and this can affect your curls.
Also, you need to always have your leave-in-conditioner and styling cream/mousse handy during the drying process. These products define your curls more and also give your hair more volume.
Method 1: Natural Crisp Way
The natural crisp method is the easiest but, you will have to carry wet hair around for a while. You need to have a curl definition cream or mousse at hand for this method. How do you go about it;
Step 1: Apply heat protectant to your hair. This is a prerequisite to using any hot tool.
Step 2: Turn your head upside down and your curls fall to the front. Then apply a mousse or any other curl-defining cream; make sure that you apply it down to the root of your hair. Do this till you cover every area of your lock.
Step 3: Turn on your hair dryer and keep the heat settings to the lowest. Then start blow-drying your hair till it dries. Although this method does not dry the hair fast, the curls will be more defined and bouncier.
Besides, it is not advisable to dry hair faster without a diffuser because it makes your mane have frizz. And this curl can last the whole day because of the mousse.
Method 2: French Braid
If you want to alter your curls from their natural state, then go for this method. You can also use this to keep your curls neat and avoid flyaways. Here is a step-by-step process on how to go about this method;
Step 1: Give your hair thorough washing and conditioning.
Step 2: Apply heat protectant heat or serum.
Step 3: Gently pat your hair with a towel to dry your hair. However, do not over-dry your hair; make sure you leave it damper than usual.
Step 4: Then braid your hair as tight as you can. Ensure that the braid is very tight to give more volume to your lock.
Step 5: Turn on your dryer and set it on a medium heat setting, then blow dry your hair for about ten to fifteen minutes. Then unbraid your hair. That's it! You now have a neat wavy curl.
However, if your hair is still a bit damp, you can complete the drying with a cool blast of air from your dryer. 
Related: How to Blow dry Layered Hair
Method 3: The Use of Hooded Dryers
The benefits of using hooded dryers are many; it gives your hair deep conditioning and more defined curls.
Besides, it dries hair faster and the curls last longer than when you use a diffuser. The downside is that it is quite expensive so it is mostly seen at salons.
But, you can get the homely version, the soft bonnet hair dryers. It saves you the stress of holding out your hand for long. And besides, you can enjoy drying your hair from the comfort of your home.
Method 4: Use Kitchen Strainer
Have you ever thought that kitchen items can be used for hair care routines? No, right? Well, you can use a strainer to blow dry your curls instead of a diffuser. How do you go about this?
Step 1: After washing your hair, towel-dry it. However, ensure that you leave the hair damper this time.
Step 2: Apply heat protectant to your hair.
Step 3: Use the strainer to cup a section of your hair to the root. You should use a big one to finish the process faster.
Step4: Turn on your dryer and start drying closely to the mesh of the strainer. The heat passes to your hair through the metal mesh. After getting a defined curl to your satisfaction, go to other sections of your mane.
Do this till the whole area of your head is covered. This method dries your hair faster gives it more volume and defined curls. 
Related: How to Blowout Shoulder Length Hair
Method 5: The Plop Technique
This technique has been used since time immemorial, and it works effectively. For this method, you do not need to use any hot tool. All you need is a microfiber towel or a cotton t-shirt and a little bit of your time. Here's how to go about it;
Step1: Put the towel or t-shirt on a large surface, preferably a bed or the bathroom counter.
Step2: Then, turn your head upside down to flip your hair to the front. You can then place your hair in the middle of the towel or t-shirt.
Step3: Lift your head with your hair in the fabric and wrap the towel around your hair. Leave it there for about 1 hour or more, then unwrap the towel.
With the above steps, you will not only get defined curls. But, your hair will dry with minimum frizz.
Conclusion
Here are the five different methods to blow dry your hair without a diffuser. You can go for the method you are most comfortable with. These methods can save you on days of emergencies.
But, drying your hair with dryers that have diffusers gives you a more professional look. So, invest in a dryer that has a diffuser.
About Author (Edna K. Martin)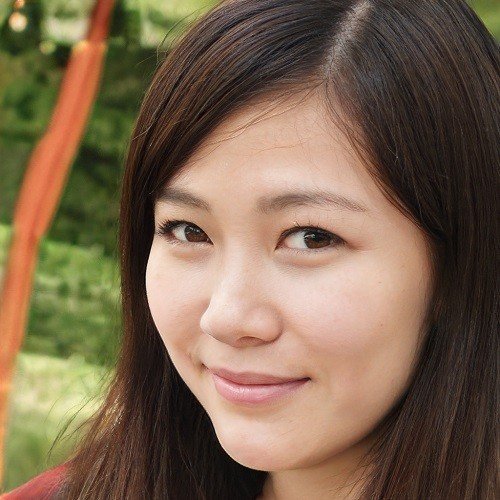 Edna K. Martin is an expert in skincare and hair care. With years of experience in the beauty industry, she has developed a deep understanding of the science behind healthy skin and hair; has a wealth of knowledge about the latest products and techniques. She is a certified skin care coach and has helped many people achieve a clearer and healthier complexion. As a hairstylist, View Profile ››