As an Amazon Associate I earn from qualifying purchases. Learn More
Styling your hair every day can be tiring. Thankfully, you can straighten it out and home with a blow dryer. We have covered the best ways to straighten your hair with a blow dryer.
How to Straighten Your Hair With a Blow Dryer in 7 Steps
Follow these easy steps for great results.
Related: How to Blow Dry a Bob Correctly
1. Prep Your Hair
Begin by shampooing your hair thoroughly with a sulfate-free shampoo and dry off with a lint-free towel or your old cotton T-shirt. Then move on to detangling your hair.
The best time to detangle your hair is while it is wet; use your fingers of a wide-toothed comb. Apply conditioner to moisturize your hair and add the much-needed slip to make detangling easier.
2. Apply Leave-In Conditioner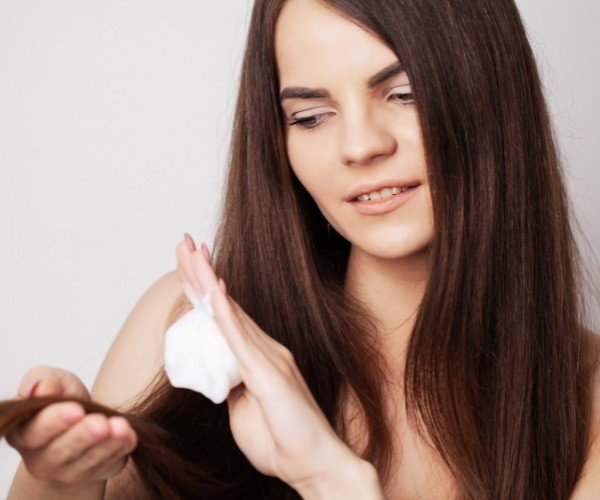 For best results, your hair must be well moisturized. The best way to ensure that is to apply a generous amount of leave-in conditioner to the entire length of your hair before anything else.
3. Apply A Heat Protectant
You must protect your hair from the damaging effects of the blow dryer. An easy way to do this is to apply a good heat protectant to your strands. Make sure you distribute the heat protectant around your hair, especially the ends.
4. Divide Your Hair Up
It is easier to manage your hair when it is in smaller sections. So, divide up your hair. Make sure the sections are equal so that you can have even results. Next, hold the sections in place with small clips.
5. Begin To Blow Out Your Hair
Use a round vented brush to brush your hair gently from roots to tip. Pull your hair gently away from your head and start blow-drying.
For best results, we recommend that you hold your hair dryer at least 30 cm away from your hair as you work. Bringing the dryer too close can damage your strands and make them even frizzier.
Work your hair section by section, making sure to point the nozzle of the dryer downwards. That way, the air will cause your hair cuticles to close and result in shiny, smooth hair. Run your fingers through your hair to keep it sleek and tangle-free while you work.
Related: How to Blow Dry Long Bangs
6. A Blast Of Cool Air
Once you are done with all the sections, set your hair with a cool blast of air. Switch your dryer from hot to cool and blow over your hair gently to close up your hair cuticles.
7. Finish Off the Look
Finish out your blowout look by applying nourishing serum to give your hair that extra shine. You can try out argan or jojoba oil.
5 Things To Avoid When Straightening Hair With A Blow Dryer
It can be frustrating to put in all the work and end up with frizzy, tangled hair that looks nothing like what you envisaged. We've all been there, but here are some mistakes you should avoid when blow-drying your hair.
1. Don't Blow Dry Wet Hair
Yes, you should shampoo your hair before your blowout session. However, what is not okay is you blowing out sopping wet hair! Wet hair tends to frizz more and is more prone to heat damage. So, you should towel dry your hair until it is 70 percent dry before blow drying it.
2. Don't Blow Dry From Tip To Root
The correct way to straighten your hair with a blow dryer is from root to tip. Starting the wrong way will leave you with flat, frizzy hair.
3. Not Sectioning Your Hair
You may feel that blow-drying your hair all at once without dividing it is easier and faster, but that is a lie. All you will end up doing is tangling all your hair. So always section your hair evenly and work on the sections one by one.
4. Poor Techniques
If you are using a brush, don't wrap your hair around it. Instead, use it to lift your hair gently from root to tip. Place the brush under your hair and the nozzle of your blow dryer downwards towards your scalp. That way, you end up with better results.
5. Your Blow Dryer Is Too Hot
Another common mistake you may be making is using the wrong temperature settings. If the dryer is too hot, you will end up frying your hair and damaging your hair.
If you have fine hair, we advise that you select low or medium heat and airflow. That way, you can get straighter hair without damaging your strands.
For thick, coarse hairs, set your dryer a bit higher. Remember that regardless of your hair type, it is crucial to finish off with cool air.
Related: How to Blow Dry a Pixie Cut
How To Care For Your Hair After Straightening It With A Blow Dryer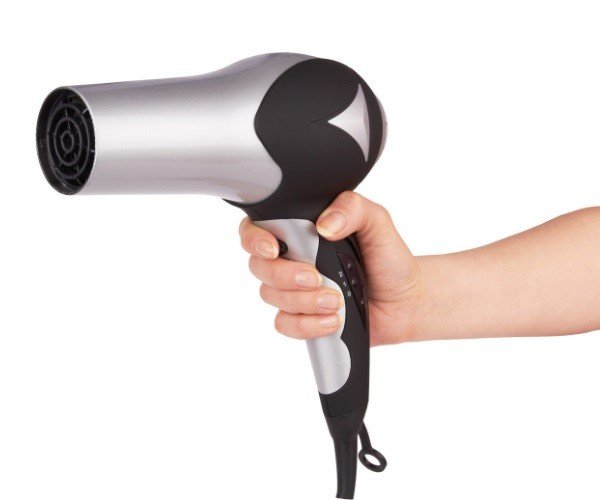 After getting your hair perfectly straight, it is vital to take care of it to ensure that it lasts. Here are some things you should do.
Wrap your hair in a loose bun and put in your satin bonnet
Switch to satin bedsheet and pillow
Protect your hair from the hair elements
Trim off the split ends every six to eight weeks
Condition your hair regularly
Seal in all the moisture with a great oil.
Top 5 Blow Dryers Of 2022
The type of blow dryer you use to straighten your hair affects the quality of results you enjoy. With the right blow dryer, your straightening routine is easy and more effective.
Here are some of our favorite blow dryers. We have selected them based on their cost, special features, and overall results. Rest assured that these blow dryers will give you perfect results every time!
Remington D3190 Damage Protection Hair Dryer
Drybar Buttercup Blow Dryer
Dyson Supersonic Hair Dryer
BaBylissPRO Ceramix Xtreme Hair Dryer
T3 Micro Cura Digital Hair Dryer
Conclusion
Straightening your hair with a blow dryer is simple. Pay attention to your hair prep, moisturize, seal in the moisture, use a heat protectant and then blow dry your hair using the correct heat and techniques.
Our comprehensive guide will walk you through each of these steps to ensure that your hair is perfectly straightened.
About Author (Edna K. Martin)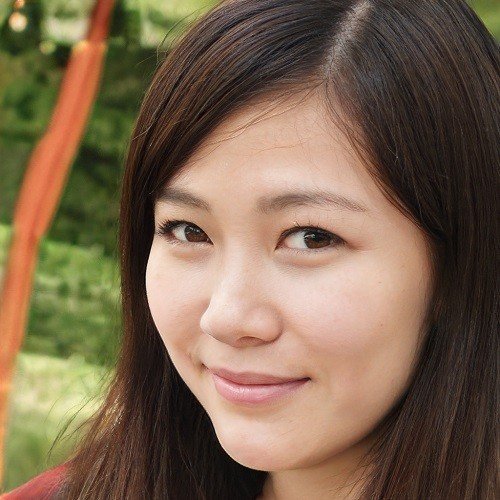 Edna K. Martin is an expert in skincare and hair care. With years of experience in the beauty industry, she has developed a deep understanding of the science behind healthy skin and hair; has a wealth of knowledge about the latest products and techniques. She is a certified skin care coach and has helped many people achieve a clearer and healthier complexion. As a hairstylist, View Profile ››