As an Amazon Associate I earn from qualifying purchases. Learn More
When buying flat irons, you will note that they come in a variety of size options. When it comes to straightening and styling your hair, flat iron sizes have enormous effects on the success and final result of your hair. The width of the flat iron is not only the thing that varies. Some straighteners have longer plates as well.
Before settling for a particular flat iron size, it's good to ask yourself the following questions:
Is your hair short, mid-length or long?
Is it coarse or fine?
Do you want to straighten your hair and curl it as well using your flat iron?
How much time do you want to spend on styling?
The answers to these questions will help you choose the perfect flat iron sizes for your hair. This guide will explain in detail the flat iron size options. Read on to know the flat iron size options so that you can choose one that suits your hair.
Related: How to Get Beach Waves with a Flat Iron
What Size Of Flat Iron Should I Get
Smaller Flat Irons
These are hair straighteners with a plate width of 0.5 inches. They are perfect for people with short hair and men's hair too. This is because they do good with the hair that is very close to the scalp. The smaller flat irons are also great for traveling around because they will easily fit in your bag. We reviewed a smaller flat iron (CHI Air Expert), please check.
The smaller flat irons can be used for;
Related: Different Types of Flat Irons
Short Stuff
If you have short hair and you want to straighten and style it, you need a flat iron that will get close to the roots of your hair. Since the plates are smaller, it will be easier to style your hair.
Making Tighter Curls
Did you know that the smaller the plates, the tighter the curls you get? For tighter little curls, go for a smaller flat iron.
Styling Men Hair
The perfect male straightening flat irons are made of smaller plates. Since men do not have that long hair, the smaller irons help to get close to the scalp to give a really spiky style. The smaller flat iron works best for people with fine or thick short hair.
Standard Size
The standard size flat irons come with plates that are 1 inch in size, like BaByliss pro porcelain ceramic flat iron. They can be used for every kind of hair, whether short or long. This is your all-purpose hair straightener that can be used for;
Normal hair and mid-length
With a standard size flat iron, you can work your mid-size hair quickly and easily.
Creating Looser Curls
A standard size flat iron gives bigger curls that are looser than those of the small flat iron. The looser curls look great to people with mid-length hair. It's also the best size for waving your hair.
Styling Power: Both the small and the standard flat irons are the best for styling purposes. If you want to use your flat iron for styling other than straightening alone, these are the best sizes.
Related: How to Clean Ceramic Flat Iron
Larger Flat Irons
A larger flat iron is any straightener that comes with plates that are more than one-inch width. The larger flat irons are great for people with thick hair or fine hair that is really long. The longer the plates, the faster you will straighten your hair. Here we reviewed different sizes Remington wet 2 straight flat iron.
However, remember that heating is the most important thing when it comes to straightening your hair. Straightening hair with a smaller flat iron will take up much time. Larger flat irons come in different inches up to 2.5.
Regardless of whether your hair is mid-length or long, a larger flat iron is a time-saving tool. This is because the wide plates cover a more extensive section of your hair. Here we reviewed 1.5 inches croc flat iron reviews.
When considering the sizes, the weight of the flat iron and the comfortability of the grip is something you should consider too. Don't choose something too heavy with an uncomfortable grip.
At The End Of The Day
In summary, before buying a hair straightener, make sure you know what you need. To get the best flat iron styles, you need to have the correct size of flat iron for your hair.
About Author (Edna K. Martin)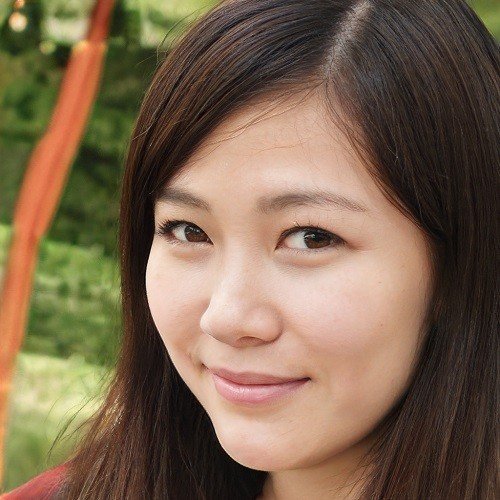 Edna K. Martin is an expert in skincare and hair care. With years of experience in the beauty industry, she has developed a deep understanding of the science behind healthy skin and hair; has a wealth of knowledge about the latest products and techniques. She is a certified skin care coach and has helped many people achieve a clearer and healthier complexion. As a hairstylist, View Profile ››