As an Amazon Associate I earn from qualifying purchases. Learn More
Side-swept bangs are not only trendy but also require minimal maintenance. They are equally suited for all face shapes which makes them a great choice for most women. They can be styled backward, behind the ears, and applicable to all hair textures.
To make perfect side-swept bangs, you need the following;
Shampoo
Hair clip
Flat iron
Conditioner
Hairspray
Hairbrush
Hairdryer
A Step-by-step Guide: How to Style Side-swept Bangs with a Flat Iron
Related: How to Crimp Hair with Flat Iron
Wash your hair with shampoo and conditioner, and then dry it with a towel. Wet hair is much easier to work with as it is easy to separate and is softer.
Heat the flat iron to the right temperature according to your hair texture. For soft hair 250-300 degrees F, for medium hair 300-350 degrees F, and 350-400 degrees F for thick hair.
Using the hairbrush, separate your hair into sections and hold them with hair clips. Small sections are the best to work with compared to the voluminous section that requires more time and technique to create perfect bangs.
No worries if your hair is curvy as you will start straightening your hair with the best flat Iron under 50 dollars from the roots moving upwards. To have a more consistent and same size bang ensure your movement of hands is the same.
Straighten all your hair sections to create uniformity so that you can start to create your side-swept bangs.
Separate the bangs from the rest of your hair and hold them on the head. Apply cream to the hair and smoothen it from the roots to the tip. Using the hairbrush, brush off any excess cream.
Related: How to Curl Short Hair with Flat Iron
Hold the bangs with the iron flat horizontally for a few seconds and then rotate your hand downwards. Make sure to keep the iron away from your face to avoid getting burnt. Repeat this procedure until you get your required side-swept bangs.
Brush the bangs to the side you want them to be. If you are satisfied, apply some hair spray to maintain the style. If not satisfied, continue wrapping with the best flat iron for permed hair until you get your desired style.
You can also show the fringe if you want the style to remain natural. All you need to do is leave the fringe to dry as it is formed when wrapping the iron. To maintain this use only a few drops of oil to avoid frizz.
Side-swept bangs apart from being the trendiest hairstyle to rock are not always the easiest thing to do, but you can achieve great bangs with a bit of practice.
Related: How to Use a Flat Iron
If you wondered how to style bangs with a flat iron, following these steps will make the whole process effortless. If you want the same style to stay for long, your hairstylist needs to cut your hair to the perfect shape and size.
Remember that bangs tend to grease faster, especially when they get into contact with the skin. To avoid this, avoid touching your hair every time and then.
About Author (Edna K. Martin)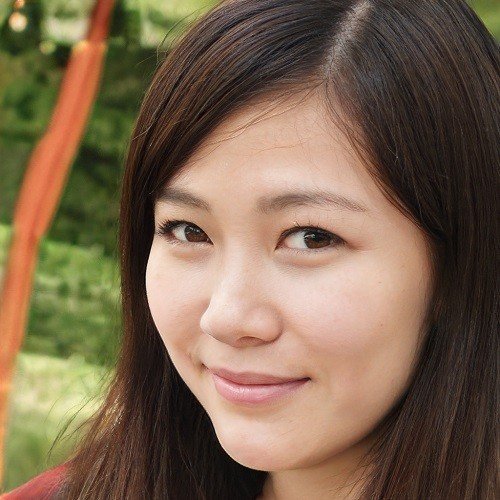 Edna K. Martin is an expert in skincare and hair care. With years of experience in the beauty industry, she has developed a deep understanding of the science behind healthy skin and hair; has a wealth of knowledge about the latest products and techniques. She is a certified skin care coach and has helped many people achieve a clearer and healthier complexion. As a hairstylist, View Profile ››