As an Amazon Associate I earn from qualifying purchases. Learn More
If there is one hairstyle that does not go out of trend, it is super straight hair. You can never go wrong with this style. The interesting thing about the super straight hairstyle is that it works with all hair textures and types.
Thus, you can still achieve a super straight hairstyle no matter your mane texture. Of course, if you want it to last long, you should go to the salon. But you can get it done at home as well.
How to get sleek straight hair at home?
Here is a step-by-step process of how to get sleek straight hair.
What you need:
Blow dryer
Flat iron
Hair serum
Heat protectant
Hairspray
Hairbrush
Toothbrush
Step 1: Start with a clean hair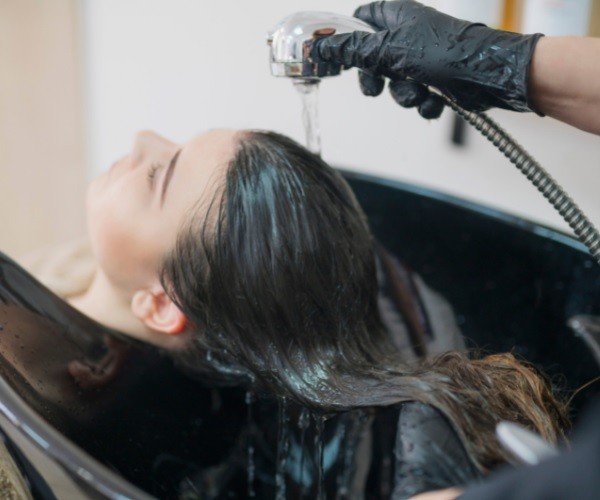 The first step of any hair care routine is to start with clean hair. A dirty mane will not allow any product you use to run down through the hair to the scalp. Thus, make sure you wash and condition your hair. Because you will expose your lock to too much heat, it is better that you use moisturizing shampoo and conditioner. This will help you lock moisture in the hair.
Related: How to Stop Static Hair After Straightening
Step 2: Prep the hair
The next step is to prep the hair. Gently pat your hair with a towel until it is barely damp. If your lock is damaged, you can apply a repair oil to your hair. This does not only repair your hair but also cuts down blow-drying time. After that, you should go in with a heat protectant. This will help protect your mane from heat damage.
Step 3: Blowdry
Once you have applied your heat protectant, you can now start blow-drying. Make sure you use the nozzle attachment with the blow dryer. Since the goal is to minimize volume, the blow dryer should be faced downwards. This might be different from how you blow-dry normally but it is essential to achieve super straight hair.
Related: Hair Straightening Vs Hair Smoothing: Differences, Side Effects, and Maintenance Tips
Step 4: Glide through with flat iron
After blow-drying, you can apply more heat protectants before using the flat iron. First, section your hair into two or more portions depending on how thick your mane is.
Then, work on each portion by taking a 1.5-inch hair section. Brush through from the root to the tip and follow the brush with the flat iron. When you get to the end, hold the hair in the brush for a while to allow it to cool before you release it.
Repeat this process till you cover the whole area of your head. After that, you can press the hair down with your hands. Then blow a cool blast of air from your blow dryer to give it a sleek look.
Related: Can I Straighten Damp Hair- Is it Safe
Step 5: Give it a finishing touch
Please give it a finishing touch by spraying hairspray on a toothbrush and brushing it down the hair. There you have it, your super straight sleek hair. To counter frizz throughout the day, you can always apply hair serum.
There are permanent methods of getting super straight hair. And that is through the use of relaxers or keratin. These chemicals keep your hair super straight until the hair grows out.
Final thought
Now that you know how to get straight sleek hair, we hope you will rock this style. However, this style can expose your hair to heat damage because of the hot tools. But, you can reduce it by deep conditioning the hair as often as you can and using a heat protectant before using hot tools.
About Author (Edna K. Martin)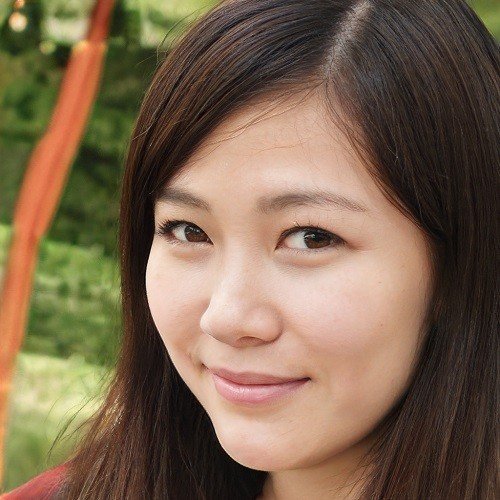 Edna K. Martin is an expert in skincare and hair care. With years of experience in the beauty industry, she has developed a deep understanding of the science behind healthy skin and hair; has a wealth of knowledge about the latest products and techniques. She is a certified skin care coach and has helped many people achieve a clearer and healthier complexion. As a hairstylist, View Profile ››