As an Amazon Associate I earn from qualifying purchases. Learn More
October 30, 2022 by Edna K. Martin – Hairstylist, Certified Skin Care Coach
2a hair type is a mixture of a slight wave, bouncy, and lightly textured hair. It is a typical example of beachy wave hair. But, type 2a hair is not flawless as it takes the appropriate care tips and the right product to maintain this hair type. Read on for the complete guide and caring tips for the 2a hair type.
What is 2A Hair Type?
2a hair type is that which has a loose wave. It is usually flat at the root and slightly wavy at the end. Its wave can be said to be in a loose s-shape pattern. Of all the type 2 hair, type 2a tends to be the one with a light texture. Yet, it has volume towards the end, giving your hair a bouncy feel.
Other features of type 2a hair include:
Thinner strands
Lightly textured
Smoother feel
It has a natural bounce and body.
Pros of 2A hair type
You now know what 2a hair type is and its features. Here are some perks associated with having this hair type.
Natural Volume
One of the benefits of having type 2a hair is that you do not need to struggle to get the volume as it has natural volume. As we mentioned earlier, the 2a hair type has a slight wave towards the end of the strand. This slight wave gives your tresses their natural fullness and volume.
Easy to style
Even though type 2a hair is full and voluminous, it has a light texture. For this reason, you can easily create whatever style you want with this hair type. All you need to do is add a little styling product and create any style of your choice. Then you are good to go.
Less likely to dry
Type 2a hair only has a slight wave towards the end of the strand. Thus, it is quite easy for natural oil from your scalp to travel through each strand. For this reason, it is less likely for type 2a hair to be dry.
Cons of 2A hair type
We have looked at some of the benefits of having type 2a hair. Now we will consider some of the disadvantages of this hair type: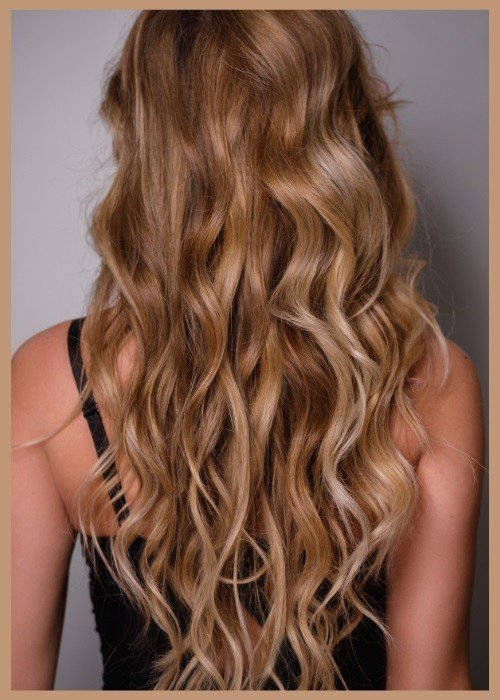 Prone to oiliness
Compared to other types 2 hair, type 2a is the greasiest. Remember, we said it only has a slight wave towards the end of the strands. This means that the root to the mid-length is straight. So it is quite easy for natural oil on the scalp to travel through your mane. As a result of this, you tend to have greasy strands.
Prone to frizz
Another drawback to type 2a hair is it's prone to frizz. 2a hair type only has a slight wave. This means that if you do not use the appropriate styling product, your hair looks like a bed best because of frizz.
Needs curls-enhancement products
The wave in your type 2a strand needs to be well-defined; thus, you may not be able to create that curly look you desire. You might need curl-enhancement products to get the most out of your wave. Your mane might look messy if you try to create a wavy style without these products.
Could be easily weighed down
Type 2a hair is lightly textured because of its flat root, so you might need help to get a defined wave. Thus, those that want defined waves manipulate their tresses by using products that help them create defined waves. However, because of the light texture of your hair, these products could easily weigh down the hair, thus making them look flat.
Caring tips for 2A hair type
We believe you are now familiar with the benefits and disadvantages associated with having type 2a hair. That being said, we will now share with you some tips to help you maintain healthy type 2a hair:
Wash your hair less often
Shampoo strips away natural oil in your mane, thus leaving your hair too dry. To avoid excessive dryness, you must reduce how often you wash your hair. You can wash your tresses two to three times a week. And make sure you condition it after each wash. For those struggling with oily scalp, you can use dry shampoo between wash days. This shampoo soaks up excess oil on your scalp and keeps it clean till it is time to wash your mane.
Moisturization is key
Even though your scalp produces natural oil, the slight wave in type 2a hair might make it difficult for the oil to reach the end of your strand. Thus, there is the issue of dry ends with frizz. To combat this, you need to take moisturization seriously. To moisturize your mane, make sure you condition your hair after each wash. Besides, you can make use of a leave-in conditioner.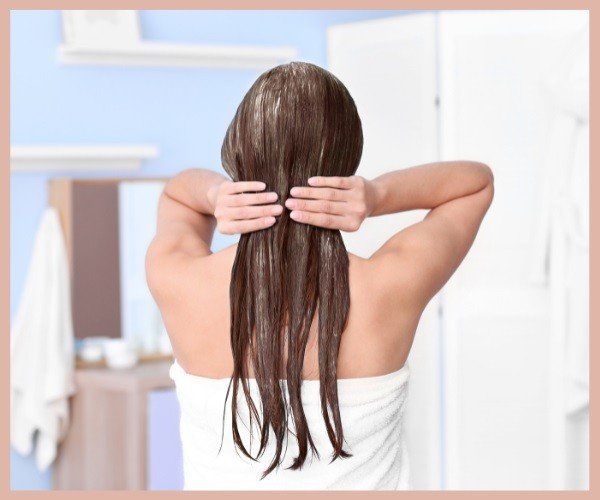 On the other hand, you should deep condition your hair once a month. This helps restore moisture to your tresses and keeps them in good shape. You can cover your hair with a shower cap while deep conditioning for optimum results. This will enable the moisture to penetrate well into your mane.
Avoid products with drying ingredients
Although type 2a hair is less likely to be dry unlike other wavy, curly, and even coily hair, we need to treat it with care. And one of the ways of caring for it is to avoid products with drying ingredients. Such include; sulfate-based products, paraben-based products, alcohol-based products, and so on. These products make the hair dry and frizzy. Instead, opt for moisturizing and nourishing products.
Brush your mane regularly.
Another important hair care tip for type 2a hair is that you should brush your mane regularly. When you brush your hair, you help redistribute natural oil on the scalp to other parts of your locks. This way, your strands will be smooth. Besides, regular brushing also helps deal with tangles and relieves your mane of symptoms of dandruff. However, please do not overdo it. Only brush your hair for a few minutes each day. If you brush your tresses too much, they might be prone to split ends or even breakage.
Stay away from heavy products.
Because of the light texture of the 2a hair type, any heavyweight product will weigh it down and make it look flat. So, stay away from heavyweight products. You should only use lightweight products that define your waves without weighing down your hair.
Final Thoughts
The bottom line is that the 2a hair type has natural volume and is easy to style. Yet, it is prone to oiliness and frizz and could be weighed down due to product build-up. With the caring tips we shared in this article, we believe you can get the most out of your type 2a hair.