As an Amazon Associate I earn from qualifying purchases. Learn More
When you choose CHI over other flat irons around, it would be showing true love to your hair. I always like the smooth, shiny, frizz-free look of my hair once I am styling it with this great iron. My previous not-so-nice experiences with other styling irons made me fall in love with this one the first time I used it. I have never put it down ever since that time. I chose a cute pink one because pink has always been my favorite color.
But it's not all about color, this flat iron works well on my curly unruly hair. I do not struggle while styling my hair with it. It is able to give my hair the kind of finish that I want.
The most notable thing about it is the fact that it has a tourmaline coating that produces negative ions, leaving your hair silky and smooth.
Here is the CHI air expert review for you to make the job easily done.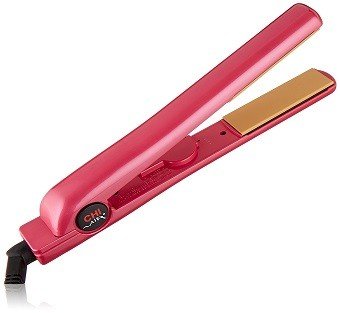 I want to share even more good things with you about this amazing gadget.
Are you ready? Cheers! You may be interested to read Best CHI Flat Irons Review then take the decision.
Related: CHI G2 Review
CHI Air Expert Is Best For You; But Why?
Ionic And Far Infrared Technology
The ionic technology used in this gadget produces negative ions that cancel out the static causing the nature of the positive ions. This makes it possible for this tool to eliminate any form of static, thus ensuring that every strand of your hair remains hydrated and becomes shiny and smooth. The use of far infrared technology, on the other hand, implies a longer wavelength that enables heat to penetrate deep into your hair cuticles. The heat is distributed evenly and protects the hair from long exposure to heat that causes damage to your hair.
It Heats Up Fast With Heat Evenly Distributed
The floating ceramic plates make it possible for the chi air flat iron to heat up fast. Once you switch it on, it only takes one minute and you are ready to use it. The ceramic surface coated with tourmaline also ensures an even distribution of heat throughout the surface of this tool. The smooth surface glides through your hair without holding on to any strands. This leaves your hair evenly done, smooth and without any kind of frizzes.
Adjustable Heat Settings For All Hair Types
The temperatures ranging from 180⁰F to 410⁰F allow adjustment so that all hair types are accommodated. There is a LED display that shows you the temperature ranges as you adjust to find the right one for your hair. If your hair is soft, coarse, thick, or unruly, you should never worry because there is a heat setting for each of those textures. You also won't have to worry about your hair ending up being damaged due to excess heat. Make sure you monitor the heat as you make the adjustments.
It Is Durable
Because of the tourmaline ceramic surface, chi air flat iron is able to last longer, thereby giving you enhanced service. This is made possible by the fact that the surface never overheats. The heat levels are always balanced and even throughout the surface. So if you want something that you will use for many years without any kind of disappointment, then the Chi air expert is the best choice for you. The smooth surface leaves your hair soft, straight and smooth while ensuring that it does not break it. You've got to trust me on this. It will never let you down.
Silky Smooth Hair Finish
The presence of tourmaline in the chi air expert tourmaline ceramic flat iron helps generate more moisture for your hair while styling it. It also prevents the loss of your hair's natural oil by making sure that the hair follicles are completely sealed. With more moisture and hair oil, the styling process leaves your hair shiny and smooth, and I know that is the kind of result that you will love most. You are going to fall in love with this, I tell you.
Related: Infiniti Pro Conair Flat Iron Review
Key Features: CHI Air Expert Flat Iron Review
Adjustable temperatures range from 180⁰F to 410⁰F.

Tourmaline ceramic plate.

Ionic and far infrared technology.

Takes 1 minute to heat up.

LED display.

1 hour auto-shut off feature.

Dual voltage.

9F long swivel cord.
CHI Pros And Cons
CHI Air Expert FAQs
Final Verdict
Now, it is the chi air expert classic tourmaline ceramic flat iron moment. It is a moment that you can't resist when it comes to styling your hair. If your kind of hair is smooth, shiny, curly, straight, or bouncy waves, then you are in for all these styles. You are going to be spoilt for your choice of style. With this gadget, you will be sure of getting the hairstyle that you desire. The choice of styling is all yours. And if it's about durability, then you get it with this type of iron. That's amazing, right?
About Author (Edna K. Martin)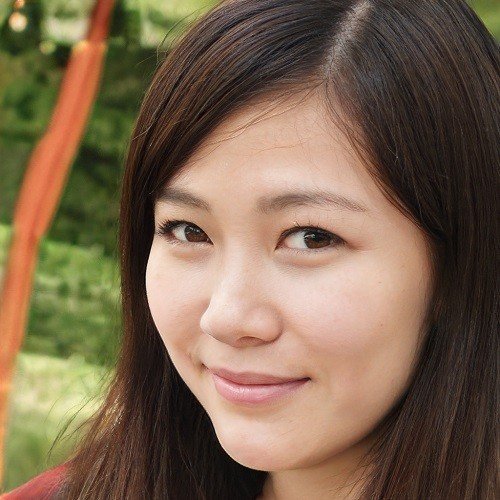 Edna K. Martin is an expert in skincare and hair care. With years of experience in the beauty industry, she has developed a deep understanding of the science behind healthy skin and hair; has a wealth of knowledge about the latest products and techniques. She is a certified skin care coach and has helped many people achieve a clearer and healthier complexion. As a hairstylist, View Profile ››