As an Amazon Associate I earn from qualifying purchases. Learn More
Struggling to achieve the perfect curls? Tired of your curling device leaving your hair more tangled and frizzy than curly? We've all been there, but the Infiniti Pro Conair Spin air brush is looking to change that. With multiple heat settings, a selection of different sizes and tangle-free, anti-static bristles, the Infiniti Pro is quickly taking over the hot air brush market. This hot air brush is sure to leave you with luscious, full-body, healthy curls in no time. It has completely changed the way many people curl their hair, and you will absolutely not be disappointed with the results.
The Conair Spin Air Brush Is Perfect For You. But Why?
100X More Ions For Healthier Hair
The Conair Spin air brush is built with a True ion generator, meaning it delivers 100X the ions of a regular hot air brush. Ions work to both keep your hair in place and promote healthier hair, which makes the Conair Spin air brush a top choice for those who truly care about their hair health.
If you want healthy curls that shine and bounce, this hot air brush does it all. You will absolutely notice the difference this airbrush makes to your hair!
Related: InStyler Straight Up Brush Review
Shine-As-You-Dry Technology
Perfect for wet hair, the Conair Infiniti Pro spin air brush works to shine your hair while drying it, saving you precious time off your beauty routine. Typical hot air brushes leave your hair brittle and dry looking, but not the Infiniti Pro by Conair Spin air rotating styler.
This hot air brush uses ceramic technology to ensure a safe and healthy dry and shine that comes on quickly and naturally. You won't have to worry about getting this brush wet. It also works perfectly for dry hair!
Compact And Custom
Both 1-1/2 and 2-inch heads are available with the Conair Infiniti Pro Spin air brush, making it perfect for any length or make of hair. The detachable head also makes it very easy to store and travel with! No longer do you have to sacrifice your curls for travel with this hot air brush?
Just easily detach the head and you are good to go, wherever you need to go. The Infiniti Pro also comes with an optional protective bristle cover, to keep your hot air brush safe from damage.
Feature Heavy
The Conair Spin air brush comes packed with all the features you could ever need. It has an adjustable heat level, and a cool-down feature, and is built with anti-static bristles to keep your hair frizz and static-free. Anyone who desires curls knows how much of a plus that is!
The Conair Spin air brush head can rotate in both directions to ensure both volume and shine. Or, if you don't want it to spin at all, you also have that option! The Conair Spin air brush is perfect for those who like to customize their beauty routine.
Works With All Hair Types
No matter whether your hair is flat, long, short or wavy, the Conair Spin air brush will work for you. Conair is dedicated to the health and beauty of your hair, and it shows with this hot air brush.
It easily and quickly turns even the messiest, wettest hair into a shiny, beautiful do that is sure to bring a smile to your face.
Related: Asavea Hair Straightening Brush Review
Features Of The Conair Spin Air Brush
True ion generator delivers 100X the ions to your hair
Best in class for healthy hair
Anti-static and tangle-free bristles
Brush head spins in either direction or none if you wish
Multiple heat options, protective brush cover included
Shine and Dry technology
Infiniti Pros And Cons
Infiniti Pro by Conair Spin Air brush fAQs
Final Verdict
Overall, I am very impressed with the Conair Infiniti Pro spin air brush. As promised, it cuts a lot of time off the average curling routine by both drying and shining your hair all at once. It is at the top of its class in considering hair health.
You will undoubtedly notice a difference right away in the quality of your hair, and the quality of your curls. The Conair Infiniti Pro airbrush is the perfect choice for anyone looking for a high-quality, highly-custom hot air brush that can travel with you easily.
Packed with features that work for your hair, I cannot recommend this hot air brush enough. Do yourself a favor and get the curls you've always wanted today with the Infiniti Pro Conair Spin air brush.
About Author (Edna K. Martin)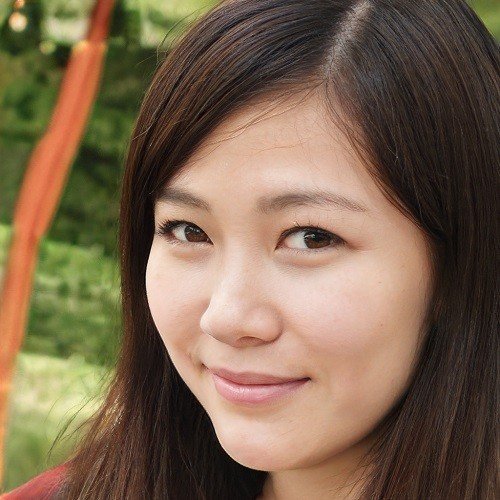 Edna K. Martin is an expert in skincare and hair care. With years of experience in the beauty industry, she has developed a deep understanding of the science behind healthy skin and hair; has a wealth of knowledge about the latest products and techniques. She is a certified skin care coach and has helped many people achieve a clearer and healthier complexion. As a hairstylist, View Profile ››