As an Amazon Associate I earn from qualifying purchases. Learn More
Long bangs take your look from 0-100 real quick.
Thankfully,
Blow-drying long bangs at home is super easy once you have the right tools, products, and techniques. Here's a foolproof guide to help you blow dry your long bangs at home.
What do You Need to Blow Dry Long Bangs?
There are some tools that you need to achieve the perfect red-carpet-worthy bangs. They are readily available in stores near you and won't set you back a fortune.
Heat Protectant & Texturizing Spray
By now, you already know you can't pull off styles that require heat without a heat protectant. Texturizing spray helps finish the look and holds the bangs in place.
Related: How to Blow Dry a Pixie Cut
Brush
I always use a paddle brush and a round brush to create the desired bang effect. The paddle brush is a super convenient tool for adding volume to your hair.
Clips
You will need some hair clips to hold your hair in place while you blow-dry your locks.
Hair Dryer
Of course, you need a hairdryer because you can't achieve this style without it. There are some great hairdryers with affordable prices in the market right now, but my favorite is the Revlon 2 in 1 hair dryer brush.
Best Way to Blow Dry Long Bangs at Home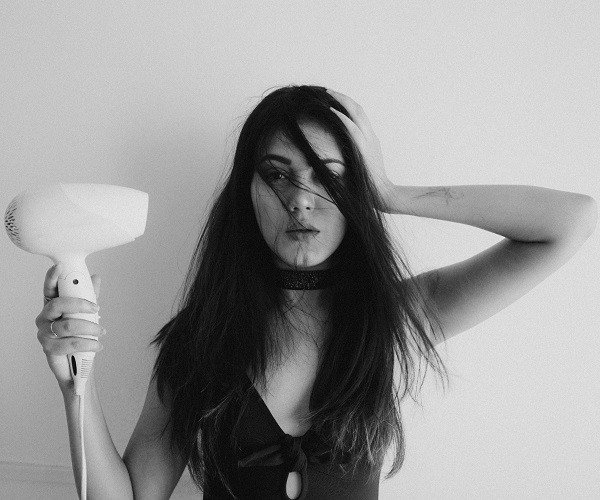 1. Invest in a Good Cut
The quality of your haircut determines the outcome of your bangs, so get a professional who can give you the right shape. Once that is done, wash and towel dry your hair. Use a sulfate-free shampoo that doesn't dry out your hair and look limp in the end.
Related: How to Clean Revlon Hair Dryer Brush?
2. Detangle Your Hair
If you don't want to wind up with a hot mess, detangle your hair. Take your time and use your fingers to work out the knots gently from tips to the roots of your hair.
Alternatively, you can use a wide-tooth comb to go over your hair. For best results, detangle your hair in sections; that way, you don't put undue pressure on your strands.
3. Apply Mousse and Heat Protectant
Spritz some heat protectant and mousse on your hair to protect your hair from heat damage and help it hold the bangs better.
It also reduces frizz and gives your hair a shiny and silky look. You can get a heat protectant with argan oil so that your hair is nourished as well as protected.
4. Divide Your Hair Into Sections
The aim is to save time and get great results, so section your hair into smaller portions. Ensure that the sections are approximately the same size and hold them in place with a clip or tie.
Smaller sections are easier to manage and make the bang effect even throughout your head. I section my hair into four equal parts, one at each corner of my head, and clip them.
5. Begin Blow Drying
When all of these have been done, you are ready to move on to the main styling. Take one section, preferably the section at the back, and cut it into even smaller sections.
Take one small part, spritz it with some styling gel, and lift it slightly to give it some volume. Use your round brush to roll the hair backward.
As you brush the hair, go over it with your hairdryer, making sure the heat is directed as close to your scalp as possible.
Please note that the brush should be under your hair, while the dryer should be above your strands so that your hair is in between. For more volume, you can flip your hair upside down and focus the heat at the base of your hair.
Related: How Many Watts Does a Hair Dryer Use?
6. Keep At It
Repeat step 5 until all your hair has been blow-dried. If you follow these steps, you will achieve a professional-looking bang.
7. Texturize, Texturize, Texturize!
Run your fingers gently through your long bangs and spritz some texturizing spray to add some texture to your hair. Trust me, you will love the results! Your hair will look silky, shiny, and of course, salon-worthy, all at no extra cost to you. Now, that's what I call a sweet hairstyle.
Conclusion
It is easy to blow dry long bangs. All you need is the right tools and technique; we have outlined both in this article.
About Author (Edna K. Martin)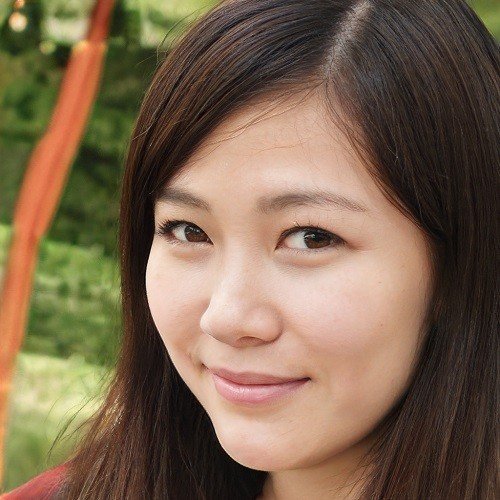 Edna K. Martin is an expert in skincare and hair care. With years of experience in the beauty industry, she has developed a deep understanding of the science behind healthy skin and hair; has a wealth of knowledge about the latest products and techniques. She is a certified skin care coach and has helped many people achieve a clearer and healthier complexion. As a hairstylist, View Profile ››