As an Amazon Associate I earn from qualifying purchases. Learn More
Have you ever wondered why your bob looks different from your stylists? The answer could be that you are blow-drying the bob wrongly. So today, I'll show you how to blow dry and style your long bob or a short cute bob.
Keep reading to find out how.
Fastest Way to Blow Dry a Bob
I find this method very fast and easy. You will only need a round brush, heat protectant, and a good blow dryer. I find that blow dryers with nozzle or concentrator attachments are easier to use. They direct the heat to the section of the hair you need.
Once you have these, you are good to go.
Related: How to Blow Dry Long Bangs
Wash and Towel Dry Your Hair
Your hair tends to accumulate grease, dust, and product over time; this buildup will prevent you from getting the perfect bob style.
So always wash your hair thoroughly with a sulfate-free shampoo and follow up with a moisturizing conditioner. Asides from washing away the dirt on your hair, this process ensures that your hair stays frizz-free.
Detangle
It is never a good idea to blow dry your hair while it is tangled up, so work out the knots with your fingers. Don't use a brush to detangle; it will make your damp hair break even more.
Apply Heat Protectant
The heat protectant is one hair product you cannot do without when using a blow dryer or hair iron. It creates a barrier between your tresses and the incoming heat so that your hair doesn't get damaged by the heat. Don't lade your hair with it, though; when it comes to heat protectants, a little goes a long way.
You can also apply mousse or styling gel to your strands.
Section Your Hair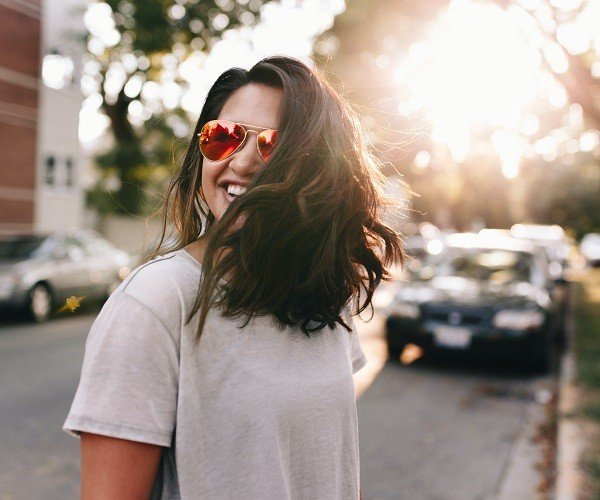 I learned the hard way n to rush blow drying a bob is a terrible idea. So now, I always divide my hair into smaller sections of at least four.
That way, I obtain an even bob effect throughout my hair. And it also makes blow-drying your bob so much easier; try it out! You can hold the sections in place with a hair clip.
Related: How to Blow Dry a Pixie Cut
Blow Dry the Bottom Section
Separate your hair into smaller sections of about 2 inches. Take the round brush and brush your hair from under, making sure to lift your hair gently as you brush.
This way, you get more volume; but if you like your bob flat, you can skip the hair raising part and brush your hair from root to tip. With your hair still damp, blow dry each section. Make sure your dryer is turned on medium heat settings for best results.
Point your dryers' concentrator towards your scalp and blow dry from root to the middle; the ends will dry off on their own. Remember, the blow dryer should be positioned such that it points down the length of your hair.
As you blow-dry the sections, gently turn your round brush inwards to give your hair the classic bob curl. It's not complicated; simply turn your wrists inwards when you get to the ends of the hair. Patiently blow dry each section before moving on to the next.
Blow Dry the Sides of your Hair
Once you are down with the bottom section, unclip the hair at the sides of your hair and repeat the process above.
Since the middle portion of your hair is longer than the back, you must pull the brush down the length of your hair repeatedly. That way, the hair curls more at the sides, and the bob matches the one at the back.
Style the Front Portion of Your Hair
You are almost done blow-drying your bob. For the front section, you can opt for a middle part or a side part. Decide on the part you want and create it with your comb.
Place the round brush under your hair and gently work your way from the root to the ends of the hair. As you near the ends, flick your wrist for that nice curl. I must warn you that blow drying the front of your hair will take more time because your front hair is naturally longer.
Your hair should have an even curve that points towards your neck and chin when you are done.
Related: How to Clean Revlon Hair Dryer Brush?
Spritz a Generous Amount of Hairspray
Finish styling your bob with a good hairspray to ensure that the style holds. Alternatively, you can use styling gel or mousse.
How Long Does the Blow Dry Last?
Your blowout can last for a week, provided you maintain it well. After that, you can blow-dry the front bob every day so that it looks new.
Tips to Help You Blow Dry Your Bob
Get a Great Hair Blow Dryer
A good blow dryer comes with features that make styling faster and more efficient. For best results, get a dryer with a concentrator to focus the heat on the portion of the hair you need the most; you don't have to rob the bank for great dryers. There are some affordable dryers that have all the features you need available.
Know Your Hair Type
Most people often ignore the texture of their hair when selecting styles. It's easier to get the desired effect when you pick a style your hair can hold. For example, coarse hair is better for curls than fine hair.
Always Use a Heat Protectant
I can't stress this enough. Heat styling can wreak havoc on your hair, and the heat protectant is the only protection your hair has. So please don't skip it.
Hold Your Blow Dryer Well
Don't bring the blow dryer too close to your scalp else; it will burn your scalp and even damage your hair. Trust me; the results are not pretty.
Conclusion
Blow drying a bob is as easy as ABC once you know what to do. Follow the instructions in our guide for great results, and don't forget to leave us a comment on how it goes. Cheers.
About Author (Edna K. Martin)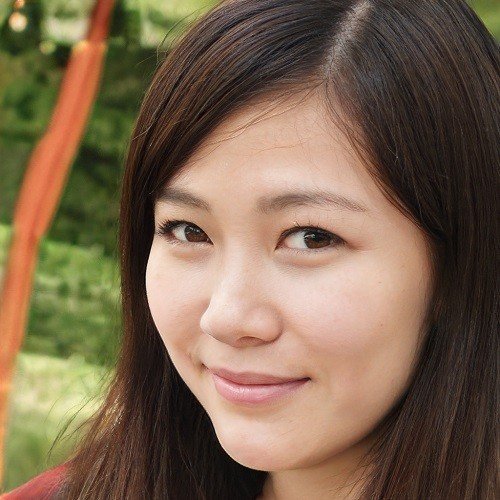 Edna K. Martin is an expert in skincare and hair care. With years of experience in the beauty industry, she has developed a deep understanding of the science behind healthy skin and hair; has a wealth of knowledge about the latest products and techniques. She is a certified skin care coach and has helped many people achieve a clearer and healthier complexion. As a hairstylist, View Profile ››