As an Amazon Associate I earn from qualifying purchases. Learn More
Curly hair is of different types, ranging from type 2c to type 4c. One of the curly hair types is type 4b hair. We've got you if you do not know whether your hair is a 4b hair type. In this article, we will give you the complete guide to 4b hair type, ranging from its features to how you can style it. Read on to learn more about the 4b hair type.
What is the 4B hair type?
4b hair type is one whose texture ranges from medium to coarse and is thus described as kinky-coily. It has tight coils that are in a zigzag pattern. Because of the zigzag pattern of the coils, natural oil in the game finds it hard to travel through the thick strands. For this reason, the 4b hair type suffers from chronic dryness. Here are some features of type 4b hair:
Inconsistent curl pattern definition: your 4b hair has inconsistent coil definition. For this reason, you might find it a bit difficult to wear your hair down or loose.
Prone to shrinkage: because this hair type has tight coils, your mane tends to look shorter than it actually is.
Prone to chronic dryness: as we mentioned earlier, the zigzag curl pattern makes it difficult for the natural oil to travel through the hair. Therefore, the hair is often dry, and this could cause frizz and even breakage.
Fragile and prone to breakage: even though the texture is coarse, the 4b hair type is fragile and prone to breakage. This is because of the sharp bend in your tresses. Once there is a bend in a strand of hair, breakage is inevitable. So, you need to be careful while combing or styling.
It has both volume and body: if there is any feature of the 4b hair type that you should be grateful for, it is the volume. The volume helps you go for whatever hairstyle you want without depending on volumizing products.
Related: 1B Hair Type: A Complete Guide And Caring Tips
How to care for 4B hair type?
Because the texture of type 4b hair is coarse, many people think that it is difficult to care for. However, this is not so; the secret to maintaining a healthy 4b hair type is getting the right product and following these hair care tips.
Avoid sulfate-based shampoos
Make sure you stay away from sulfate-based shampoos and products. The reason for this is not farfetched; it is because it strips your mane of its natural oil. Remember we said that type 4b hair is prone to chronic dryness? Now imagine using sulfate-based shampoo to wash your hair. This means that you might damage your hair. To avoid hair breakage or damage, make sure you stay away from sulfate-based shampoos.
Wash your mane less often
Another hair care tip for this hair type is that you should avoid washing your mane frequently. Because of its chronic dryness, anything more than washing once or twice a week could cause problems for your mane. In fact, if your hair can stand it, you can extend the wash days to once every two or three weeks.
Cowash in between wash days
Remember we said you should wash your hair less often. Well, on days you do not wash your hair, you can cowash. Co-washing means washing your hair with conditioner. This keeps your hair hydrated and makes it soft at the same time.
Take moisturization seriously
Because the 4b hair type is prone to chronic dryness, you need to take moisturization seriously. The goal is to add moisture to and retain moisture in your mane. There are different ways of doing this:
Once a week, massage coconut oil into your hair to moisturize it. After applying the oil, leave it for a few minutes till it deeply nourishes your mane. After that, you can wash it off.
No matter how less often you wash your hair, make sure you condition it after each wash. This will help retain moisture in your mane. Besides, you should ensure you deep condition your hair twice a month to keep it hydrated.
You can also use a leave-in conditioner on your mane every morning after your shower. This will not only give it the extra boost of moisture it needs but also make your hair soft.
Related: 2A Hair Type: A Complete Guide And Caring Tips
Avoid tangling by washing your hair in sections
Because of its coarse texture, type 4b hair is prone to tangling. However, you can prevent this by washing your hair in sections. Based on how full your mane is, you could twist your hair into five or six sections, then wash it like that. This not only helps prevent tangles but also stretches out your mane.
Use your fingers or a wide-tooth comb to detangle your mane
Tangling is inevitable with the 4b hair type. However, you need to be careful when you are detangling your mane. This is because if you detangle your mane anyhow, you could lose your strands due to hair breakage. For this reason, when you want to detangle your mane, you either do that with your fingers or make use of a wide-tooth comb.
Opt for protective hairstyles
One of the ways to care for your type 4b hair is to avoid touching or combing it too much. This will help you avoid tangling and breakage as much as possible. To minimize touching or combing too much, you should opt for protective hairstyles such as Bantu knots, box braids, pineapple ponytails, and so on.
Related: 3A Hair Type: A Complete Guide And Caring Tips
How to style 4B hair type?
Here are some ways of styling 4b hair type:
Box braid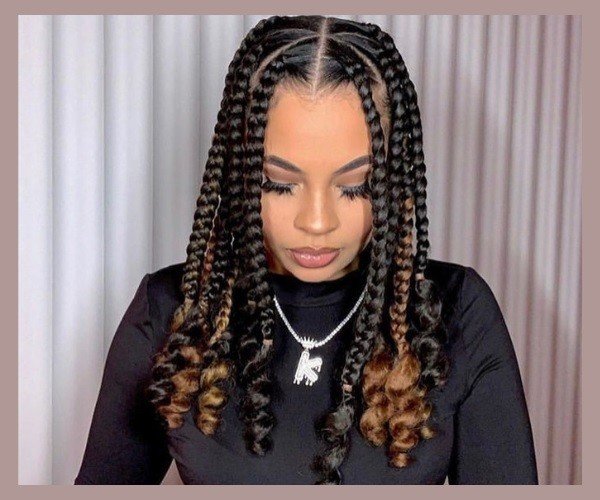 Another style trend you should definitely hop on is the box braid trend. It comes in various sizes and lengths. You can even play around with it by adding colorful beads to the tip of the braid. They are great protective hairstyles as well.
Bantu knots
The beauty and strength of the Bantu knot as a protective hairstyle cannot be overemphasized. This look looks fantastic on 4B hair types. They are also quite simple to maintain and aid in maintaining hair growth.
Twist out
If you want to bring out the definition in your type 4b hair, then you should try the twist-out hairstyle. The two-strand twist in particular brings out the stunning and awesome side of having 4b hair type.
Undercut cornrows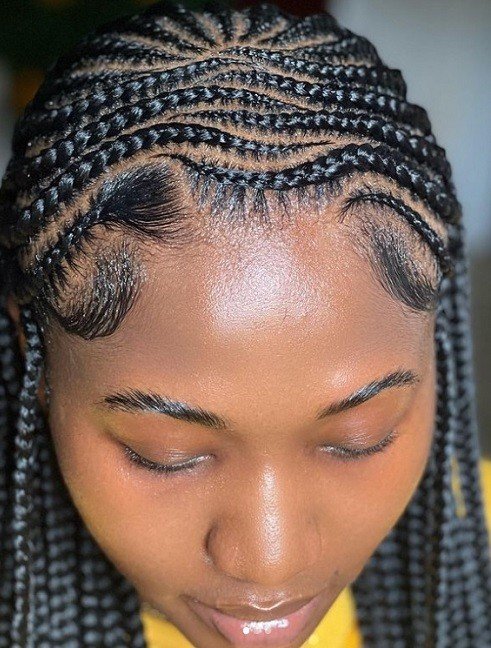 This hairstyle gives the "don't mess with me" vibe. To create this style, you only need to make thin cornrows on one side of your hair and a pixie style on the other side of your mane. Then you are good to go.
Final thoughts
The bottom line is that having 4b hair type can be awesome; your hair has the volume and body that others are craving. But, you only get to enjoy this awesomeness if you treat your hair right. To do this, you should take moisturization seriously. Also, you should prevent tangling by washing your hair in sections and opting for protective styles.
Besides, you can create amazing styles such as Bantu knots, undercut cornrows, box braids, and so on with your 4b hair type. So, we hope with this guide, you not only know how to care for your mane but also know the style you can rock with it.
About Author (Edna K. Martin)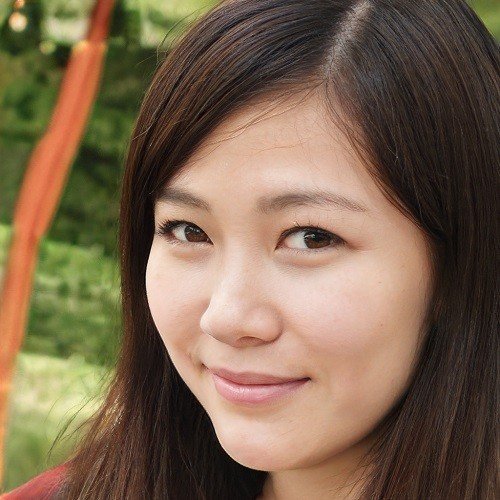 Edna K. Martin is an expert in skincare and hair care. With years of experience in the beauty industry, she has developed a deep understanding of the science behind healthy skin and hair; has a wealth of knowledge about the latest products and techniques. She is a certified skin care coach and has helped many people achieve a clearer and healthier complexion. As a hairstylist, View Profile ››