As an Amazon Associate I earn from qualifying purchases. Learn More
Women love wavy hair, such as body wave hair, because it has volume. Hence, drawing attention to your facial features. Yet, there are times when ladies get tired of their wavy hair. And they want to straighten it.
Hence, the question, "Can I flat iron body wave hair?" The answer to this question is yes; we will get to the details soon. But what exactly is body wave hair?
What is body wave hair?
The body wave hairstyle looks like a water wave. It has an S-pattern curl that falls along the shoulder. The body wave hairstyle is usually straight at the top, and the wave starts from the middle down to the length of the hair.
Related: Can I Flat Iron Texturized Hair? [If Yes, How Do I?] 
Can I flat iron body wave hair?
Yes, you can flat iron body wave hair. But you must ensure that you are working on 100% natural hair. This means that if you flat iron a body wave weave or extension, it has to be 100% human hair, such as Brazilian or Peruvian human hair.
This is because the S-pattern of somebody's wave hair is so deep that it takes a long time to straighten. And this means you will expose them to heat for a long time, which is less harmful to 100% human hair.
However, exposing synthetic or fiber body wave hair to too much heat can melt away. Thus, ensure you are working with 100% human hair.
If you want to flat iron a short body wave hair, you can go for a straightener with a 0.5-inch or 1-inch wide plate. However, if you are working on long body wave hair, go for a flat iron with a 1.5-inch wide plate to make your work faster.
No matter the length of your body wave hair, always ensure that you use a thermal protectant to protect your mane from heat damage.
Related: How Many Watts Does a Hair Straightener Use?
How do I flat iron body wave hair?
Now that you know that you can straighten your body wave hair, how then do you go about it? Here are some tips to help you flat iron your body wave hair without damaging it;
Start with a clean mane
The first thing to do is to ensure your hair is clean. If you are working with weaves or extensions, wash them. Dirty hair will take time before it straightens, exposing it to too much heat; thus, why you should wash your hair—Wash and condition with shampoo.
For your 100% human hair body wave weaves/extensions, wash them the way you wash your natural hair. After washing, allow it to air-dry.
Apply heat protectant.
Your hair is now dry; the next thing is to apply a heat protectant. The heat protectant reduces the impact of heat on your mane. Thus, preventing hair frizz, breakage, or damage.
Related: How To Curl Your Hair With A Flat Iron
Flat iron and style
Now it's time to flat iron your body wave hair. Even though you have used a heat protectant, do not set the flat iron on a high-temperature setting. This is why we recommend you go for a straightener with an adjustable temperature setting. Once you notice the temperature is too high, quickly readjust it to a suitable one.
Gently take a section of your body wave hair, and glide the flat iron from the root down to the tip. Avoid adding tension when flat ironing your hair because that could pull the hair out. Also, straightening your body wave hair gently will prevent the hair from tangling.
Final Thoughts
Yes, you can flat iron body wave hair, but you have to ensure that the hair is 100% human. But, note that it will return to its natural shape after washing. If you notice this, you do not need to panic as it is normal.
About Author (Edna K. Martin)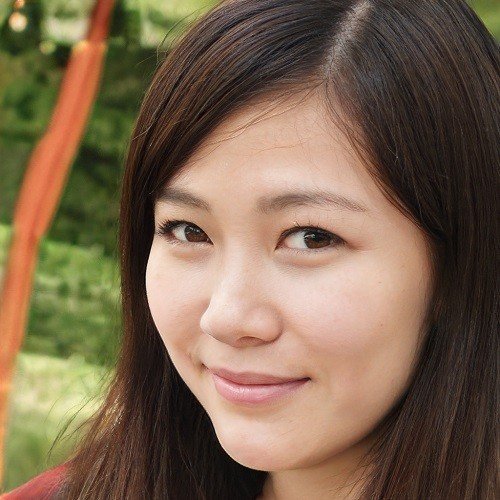 Edna K. Martin is an expert in skincare and hair care. With years of experience in the beauty industry, she has developed a deep understanding of the science behind healthy skin and hair; has a wealth of knowledge about the latest products and techniques. She is a certified skin care coach and has helped many people achieve a clearer and healthier complexion. As a hairstylist, View Profile ››